Four Bundled Conductor Stringing Pulley Blocks for overhead line transmission
1.Single,Two and Four Bundled Conductor Stringing Pulley Blocks
2.The Max. suitable conductor:LGJ900
3.Material:Nylon
4.Use:to support conductors
5.One of our best-selling products
ltem number

Model

Number of sheave

Rated load(kN)

Weight(kg)

Sheave Material

10160

SHDN926x125

1

50

54

MC nylon

10161

SHSQN926x125

3

105

185

Central:MC Nylon

Sides:RubberLined nylon

10162

SHWQN926x125

5

180

308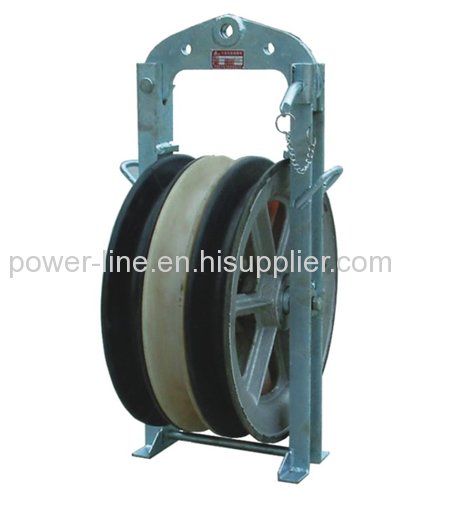 Application:Stringing blocks are used to support the conductors on transmission line during stringing operation and sagging operation.
Nylon sheave blocks are are best sellers in stringing blocks.
The advantages of Nylon sheave blocks:
1.Light
2.Wear resistant
3.Lower price
4.Nylon can effectively reduce the damage to conductors when stringing
5.Long lifespan.