JXK-V1
mini portable stereo earset for phone
professional bluetooth wireless hands free equipment supplier
in ear and earhook are available bluetooth wireless stereo earphone
Feature:
1. Supports A2DP,AVRCP,headset profile and handfree profile.
2. Last number redial, call rejection and adjustable volume, etc.
3. The mono bluetooth earphone makes online chat a reality.
4. The hitch earphone is dashing, exquisite and provides utmost comfort.
5.On -line chat through bluetooth wireless transitter
6.Fasting connecting, clear sound.
Specification:
1. Bluetooth version: Bluetooth V2.1, compatibility with V2.0 and V1.2.
2. Transmission distance: 10M(Class 2).
3. Chip: CSR Blue Core 5
4. Frequency: 2.4 GHz
5. Standy time: 80 hours
6. Talk time: 4 hours.
7. Charge hour: less than 2 hours.
8. Power supply: DC5.0V / 120Ma.
9. Battery: rechargeable built-in lithium battery.
10:Working voltage: 3.3-4.2V.
wireless stereo bluetooth earphone JXK-V1
bluetooth version
2.1+EDR
bluetooth range
0-10m
bluetooth chip
CSR
Frequency
2.4GHZ
Working volt
3.7V
Power supply
DC5V/120mA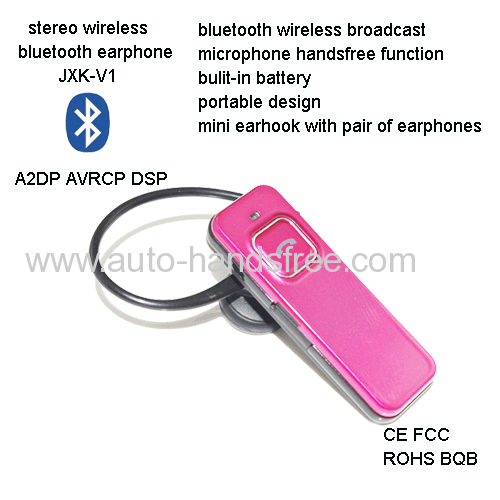 wireless bluetooth stereo earset for phone
JXK-V1 mini universal bluetooth earphone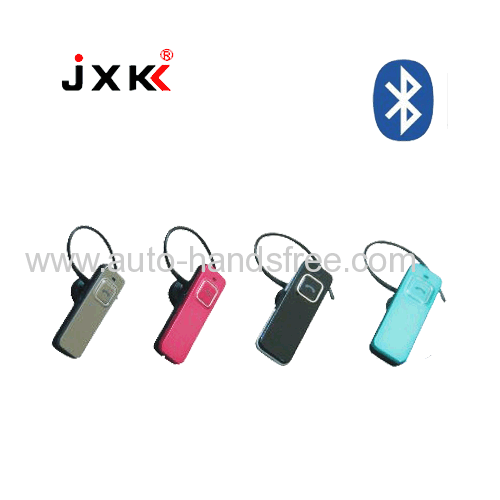 beauitiful bluetooth wireless earphone mini portable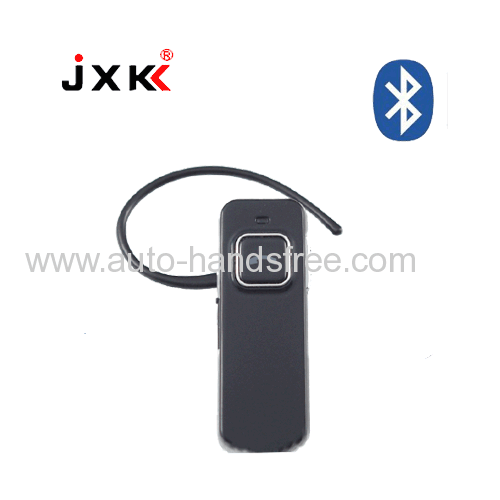 universal handy mini wireless phone use earset