7.4V Li-ion battery for canon NB-2LH NB-2L DC301 DC310 DSLR cameras

The NB-2LH NB-2L Li-ion Battery Pack is a replacement battery for canon.This 7.4V power supply has a 900mAh capacity and 6.0Wh rate of power consumption. This rechargeable li-ion battery pack is compatible with Canon DC301 Digital Rebel XTi Elura 60 EOS 350D etc dslr cameras.

Specification

| | | |
| --- | --- | --- |
| 1 | Condition | 100% Brand new |
| 2 | Battery type | Li-ion battery |
| 3 | Model | J-NB-2LH |
| 4 | Voltage | 7.4v |
| 5 | Capacity | 900mAh |
| 6 | Working Life | More than 500 times |
| 7 | Color | White |
| 8 | Warranty | 12 months |
| 9 | Advantages | 1.Lasting long time and high-capacity battery useful time will be longer 2.Environmentally friendly materials 3.Security to meet the national standard testing |

Replace part No.

For CANON
BP-2L5 BP-2LH NB-2L
NB-2LH

Compatible camera models

For CANON
DC301 DC310 DC320
DC330 DC410 DC420
Digital Rebel XTi Elura 40MC Elura 50
Elura 60 Elura 65 Elura 70
Elura 80 Elura 85 Elura 90
EOS 350D EOS 400D EOS Digital Rebel XT
EOS Digital Rebel XTi EOS Kiss Digital N EOS Kiss Digital X
FV500 FVM100 FVM20
FVM200 FVM30 HG10
HV20 HV30 iVIS DC300
iVIS HF R10 IVIS HF R100 IVIS HF R11
iVIS HG10 iVIS HV30 IXY DV3
IXY DV5 IXY DVM3 LEGRIA HF R106
LEGRIA HF R16 LEGRIA HF R17 LEGRIA HF R18
MD100 MD101 MD110
MD111 MD120 MD130
MD140 MD150 MD160
MD215 MD225 MD235
MD245 MD255 MD265
MV5 MV5i MV5iMC
MV6iMC MV790 MV800
MV800i MV830 MV830i
MV850i MV880X MV880Xi
MV890 MV900 MV901
MV920 MV930 MV940
MV950 MV960 MVX200
MVX200i MVX20i MVX250i
MVX25i MVX300 MVX30i
MVX330i MVX350i MVX35i
MVX40 MVX40i MVX45i
Optura 30 Optura 40 Optura 400
Optura 50 Optura 500 Optura 60
PC1018 PowerShot G7 PowerShot G9
PowerShot S30 PowerShot S40 PowerShot S45
PowerShot S50 PowerShot S60 PowerShot S70
PowerShot S80 VIXIA HF R10 VIXIA HF R100
VIXIA HF R11 VIXIA HG10 VIXIA HV20
VIXIA HV30 VIXIA HV40 ZR100
ZR200 ZR300 ZR400
ZR500 ZR600 ZR700
ZR800 ZR830 ZR850
ZR900 ZR930 ZR950
ZR960

Features of NB-2LH NB-2L li-ion battery for canon:

1. New generic Rechargeable Li-ion Battery
2. High energy density, high recycle life, long life battery
3. Extra power for your digital video camera / camcorder
4. High capacity / rechargeable Li-ion battery with premium cell

Our advantages:
1.Our firm have a good channel for procurement. all the cells are grade A++ quality.
2.All the PCBs we used are high-quality, multi-functional protection and 100% compatible.
3.Every battery can be charged and discharged up to 1000 times.
4.We accept product return within 12 months.
5.We have got CE,ROHS,MSDS and ISO9001/2000 certification for quality assurance.
6.We got extensive clients' credit for the well-deserved reputation and good quality of products.

Pictures show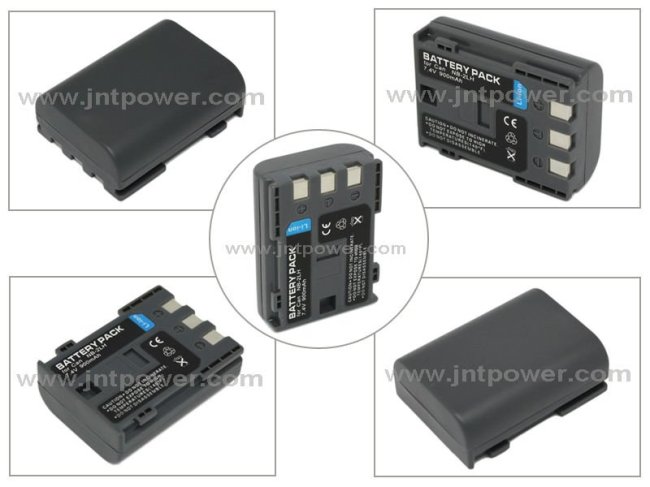 Tips to use 7.4v li-ion battery for canon NB-2LH NB-2L
1.Please charger fully this battery at the first time.
2.Please fully cycle your batteries at least once before regular use.
3.The best to use this battery,pls charge it at first and then insatall and use them with your enquipment until your device shuts off and no longer works.
4.Please do not fully charge your batteries before storing them for a long time.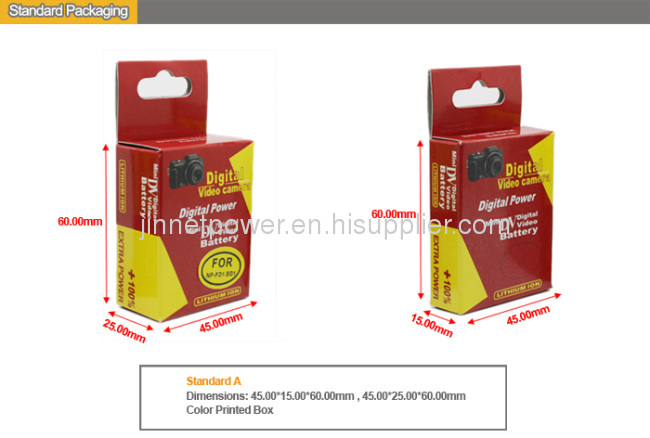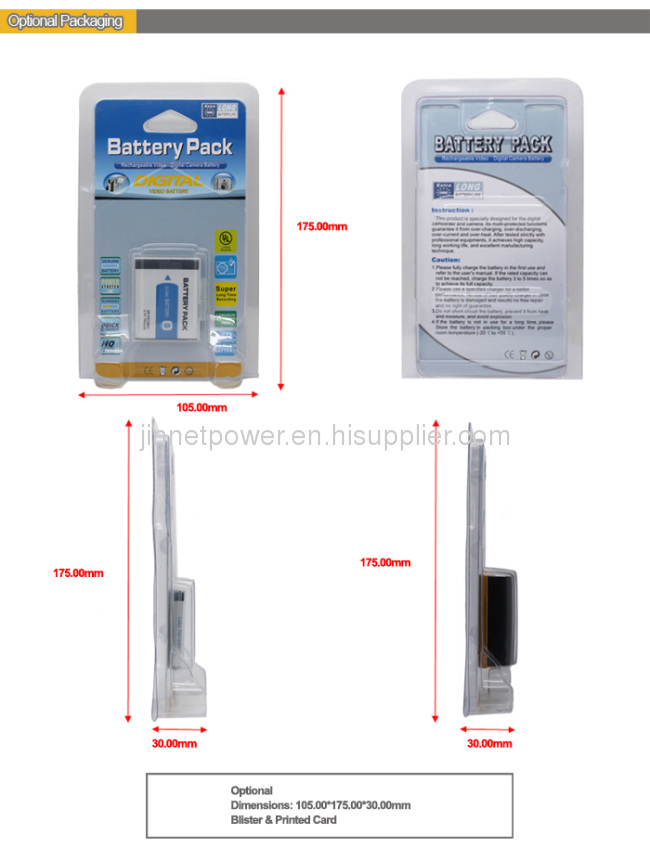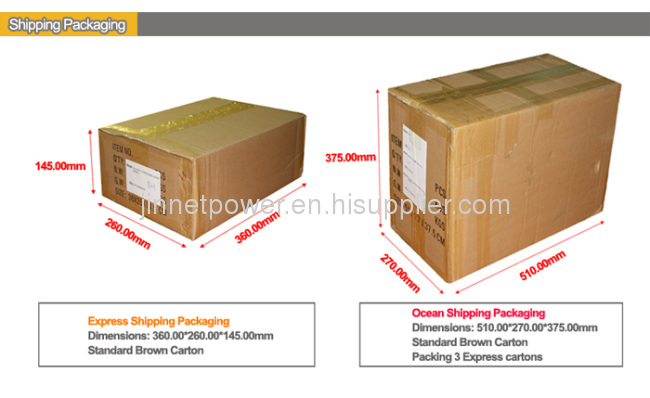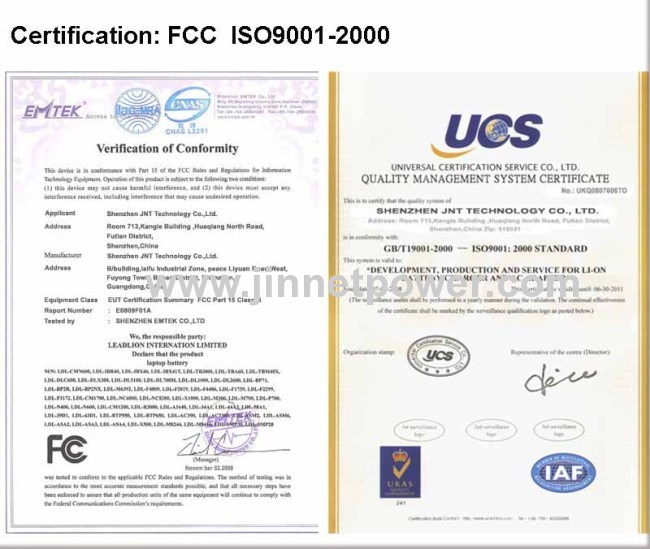 Aboout our factory:
Shenzhen Jinnet Technology Co., Ltd. is a professional manufacturer in camera&camcorder battery ,laptop battery and smart phone accessories, integrating the R&D, development and production together.Jinnet always regards "High-quality, lower prices and satisfactory after-sales service" as our tenet. Sincerely hope we are the best partner.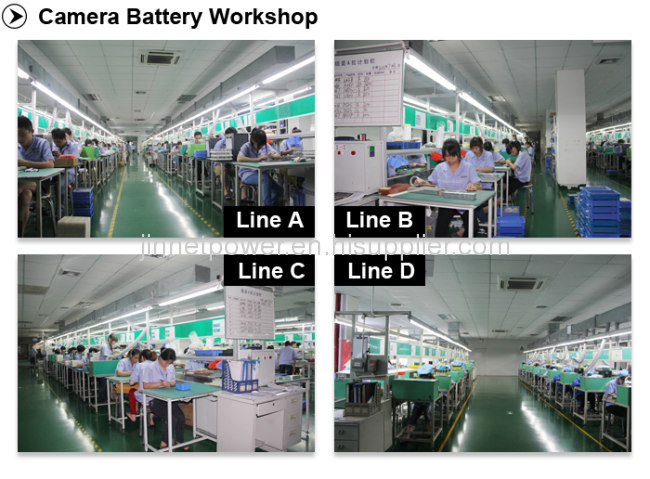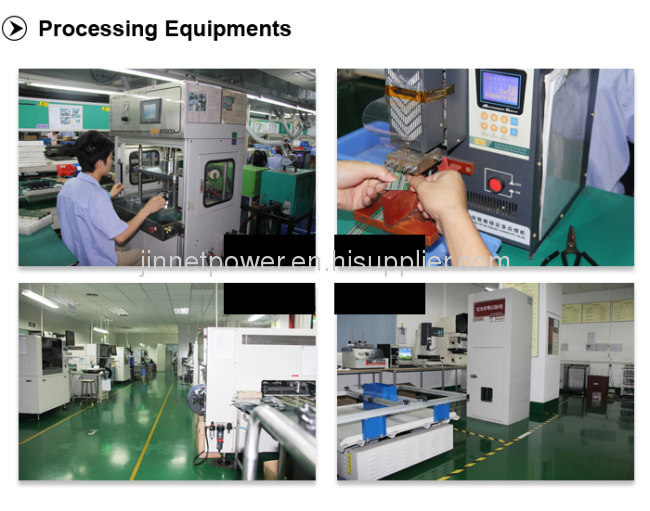 Thanks for your kind attention.Like the NB-2LH NB-2L li-ion battery for canon above,pls feel free to contact us anytime.If you are interested in other models products in our company,also inform us in detail. Welcome your inquiry!