Product name: multi sheave transmission pulley blocks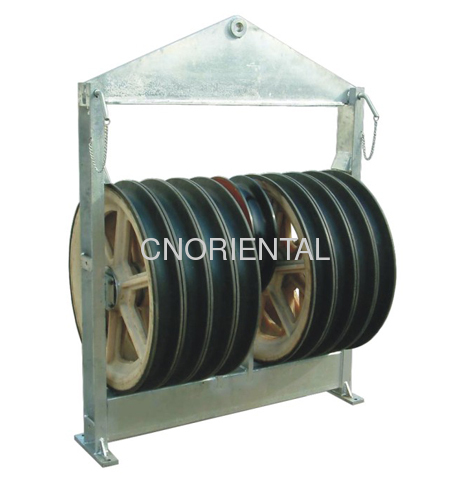 Description of multi sheave transmission pulley blocks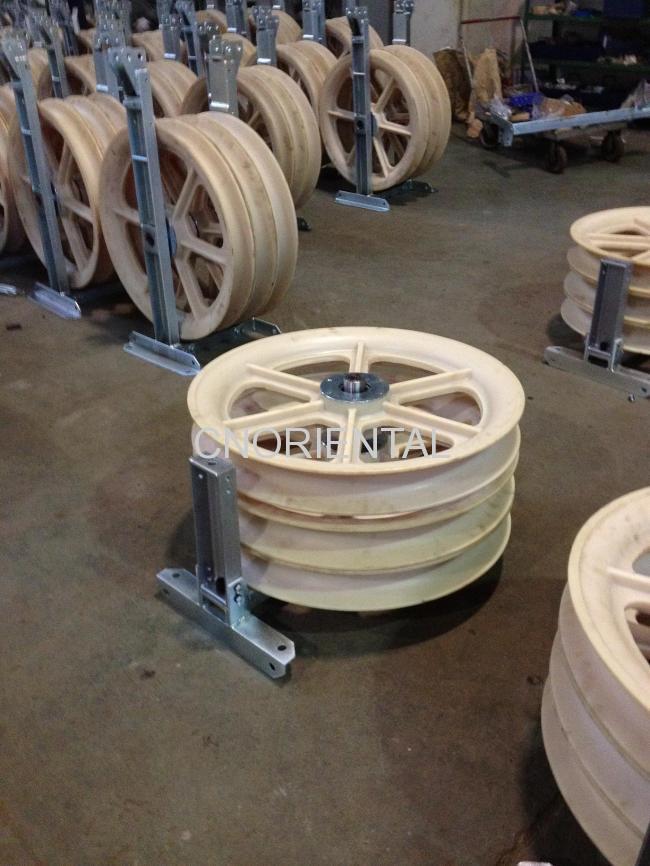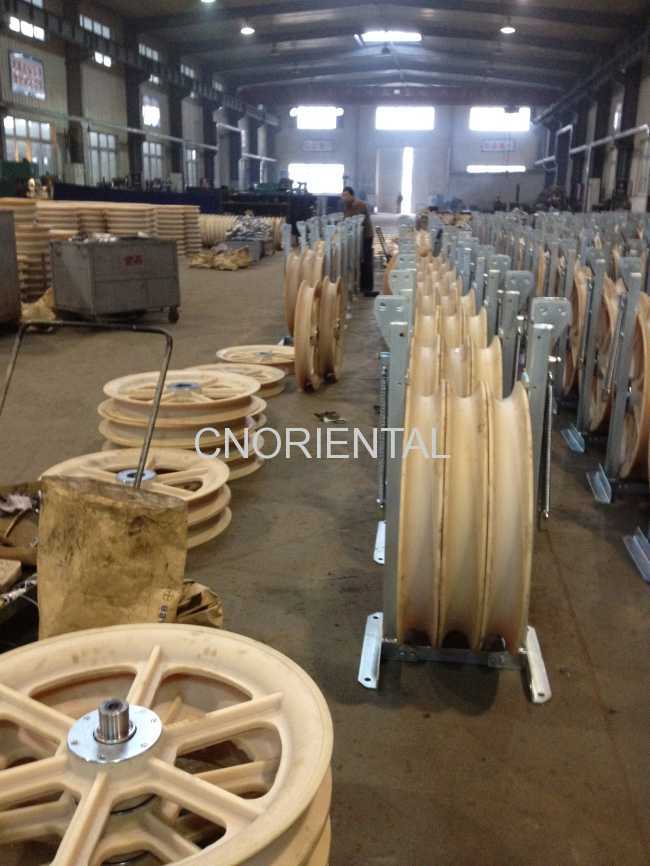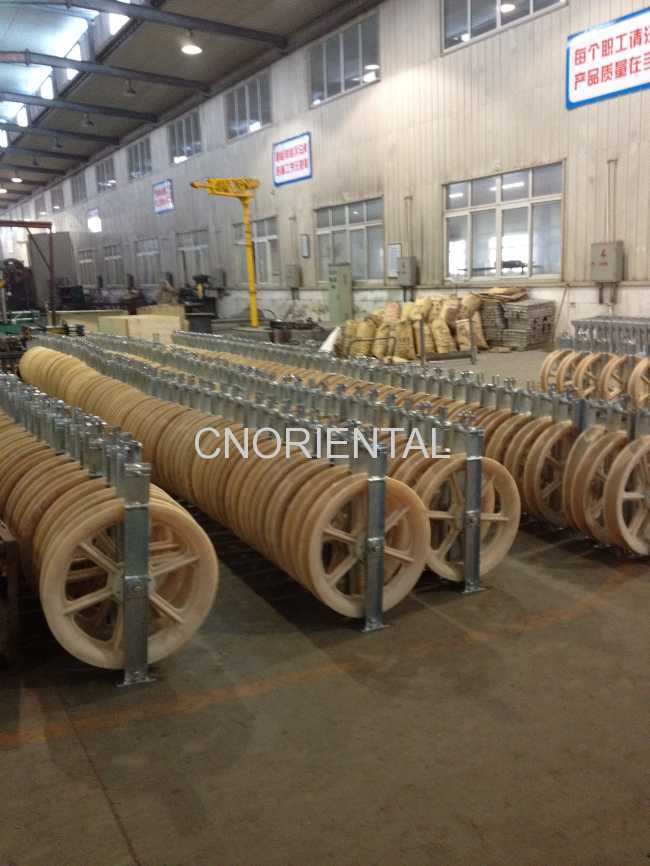 We suppliy multi sheave transmission stringing blocks for power line transmissiont construction: Single conductor blocks, bundle blocks, multiversal blocks, static wire blocks, grounding blocks,single helicopter blocks, and bundle helicopter blocks and accessories.

Please contact us for more details.

We offers:
overhead stringing puller tensioner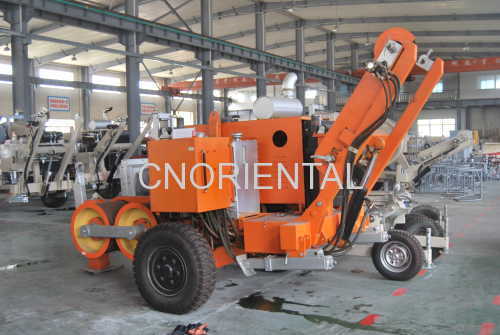 Stringing pulley blocks
Come along clamps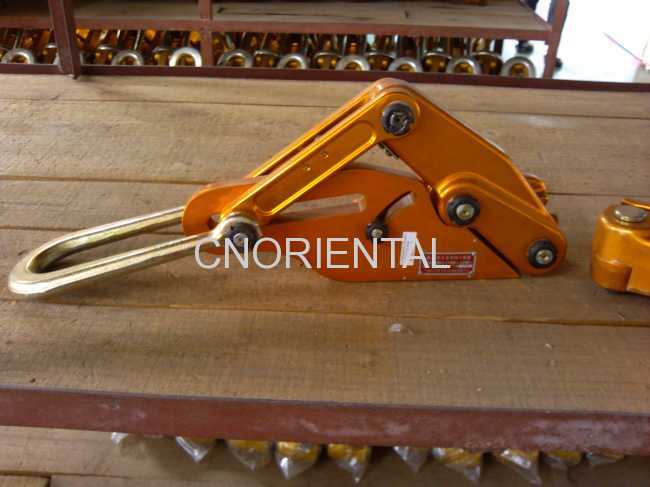 3T 5T diesel gasoline powered winch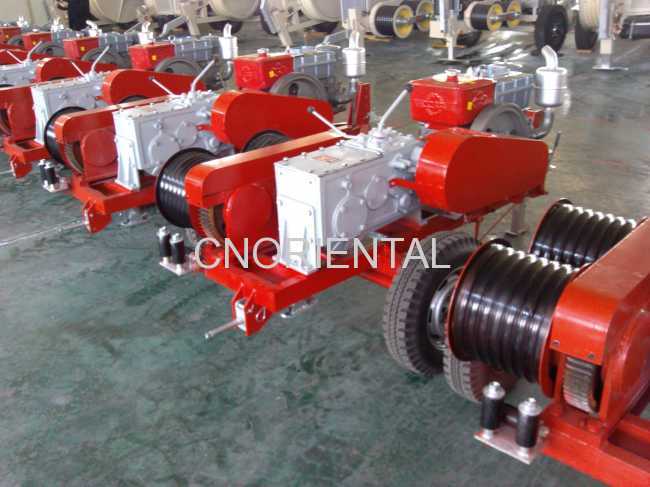 underground cable sender, cable pusher, cable feeder, cable puller and rollers
hydraulic drum jack , reel stand, reel elevator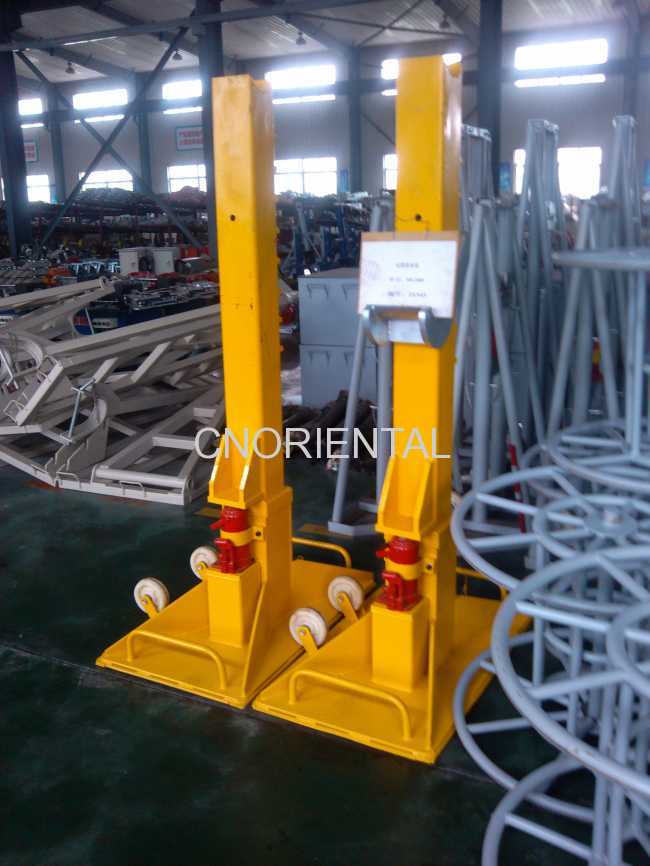 Anti twist steel wire rope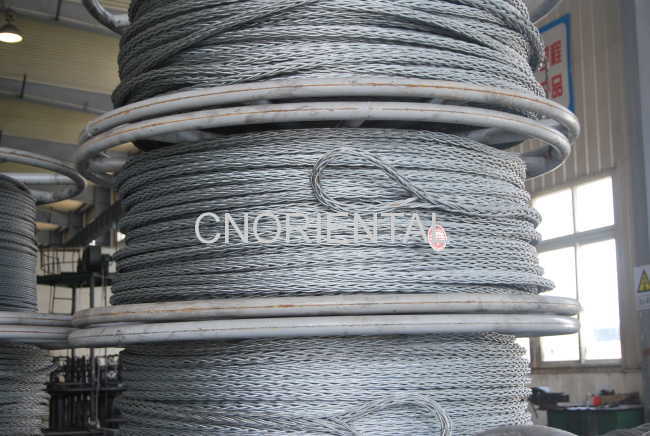 Duct rod, duct rodder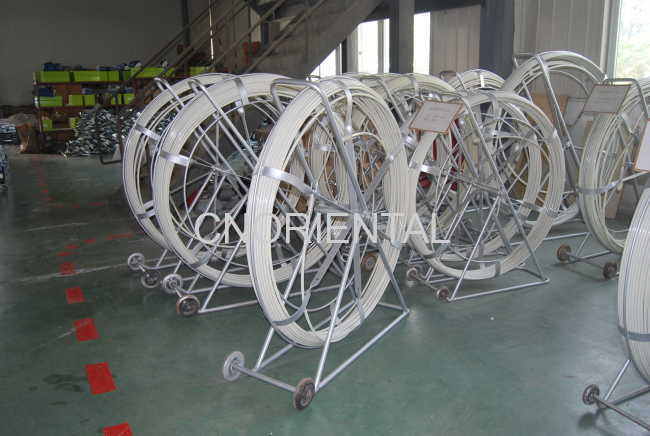 Gin pole
About NINGBO ORIENTAL MACHINERY OF POWER CO.,LTD
We supply various series of equipments and tools for overhead and underground power line transmission installation totally over 2000 products since 1988. Till now we have established business relationship with nearly 5000 power and telecom utilities in China as well as 40 countries world-wide.
1988: Ningbo Oriental Machinery of Power Co., Ltd established
1998: Passed factory management: ISO 9001 International Quality Management System.
2000: Approved by Nation Grid as "Sole Manufacturer of Electric Power Construction Equipment"
2004: Invested 6.5 billion RMB to build a new industy zone covering 105,000 m2.
2006: Gained "Manufacture license of special equipment people's republic of China" by General Administration of Quality Supervision, Inspection and Quarantine of the People's Republic of China"for producing puller ,tensioner and gin pole etc.
2007: confirmed by "China Electricity Council", awarded the first "Key Manufactory of Power Construction Equipment" in China.
2007~2011: Awarded "China qualified famous brand", "Ningbo famous brand", " National Technology Innovation quality management advanced company", "Ningbo top 100 manufacture", "AAA credit enterprise" , " Nation High technology enterprise"
2011:Still now, we have over 400 staff, including one expert enjoying special allowance from State Council, 15 senior engineers, 23 engineers, 34 assistant engineers and 19 senior technicians.
Testing facilities
We invest large number of funds into developing new products and enhancing quality of products every year. After moved to the new industry zone, we have invested over 200 million yuan accumulatively, introducing lots of advanced production equipment and facilities. Now we have:
218 sets of various production equipment
a 40-meter high testing tower (load:40t) and 4000m2 of outdoor testing field which is suitable for the simulated test of 300KN hydraulic pullers, 4*45KN hydraulic tensioners, electrical crossing structures, emergency restoration towers and gin poles;
1000KN horizontal tensile tester and 600KN multifunctional vertical tester which is fit for the tensile test of construction tools and machines of transmission lines up to 1000KV.
35MPa hydraulic testing table ensures the reliable hydraulic system and the more smooth development of hydraulically driven equipment, like pullers and tensioners
Product Culture
overhead power line multi sheave transmission conductor stringing block the cables and other wires in a class construction tools must be used to it at work has its own characteristics, it has the characteristics of what is it? First, when you use it, use it to determine the direction of the wire, which is part of its theme.
But for it to overhead power line multi sheave transmission conductor stringing block inside the wheel under different circumstances material naturally when in use, it will be a different performance, in general, it has steel wheels and two nylon wheels, and different round body material, naturally it when in use, there will be a big difference in the adaptation of the wire type above.
We also know that the guide wire, it will in itself have a variety of different types, the wheel body material used above are different, in addition, it is different in the material, the use of it naturally time, there will be different efficiency, so users in the use of such a tool, but also noted that it leads adaptability.
multi sheave transmission conductor stringing block --what role you play?
In a variety of cables and other similar erection process,transmission conductor stringing block is applied ,what is the reason to use this tool? First it can change the direction of the conductor and underground cable.
For all the line construction , the cables will not only go one direction, but some corners in which need the help of a specific transmission conductor stringing block.
Secondly, the block can protect conductors and cables. Without the protection, cables will be damaged and this will cause lots of problems in the future. In order to have long life circle of the power line and excellent performance,transmission conductor stringing block in line construction has its important role to play. Use the right block from different models is also a serious consideration.
conductor stringing block is a must for overhead power line stringing.
In power line and communications cable installation work, stringing job is a must , and various of tools will be applied for this job, in which conductor stringing block is one of them. It is a very good tool to protect cables and conductors.
Conductors will be facing lots of damages during the stringing job, once damaged because of some reasons , not only will it suffer a lot in terms of performance impact, but also it 's life is greatly reduced.
Therefore, when in use conductor stringing block has its important role to play , but also because it is a tool, so under different manufacturers, its performance in all aspects of certain differences also appear, it will impact the speed of construction. And some even can not achieve good performance in protection , of course, these are not the users want to see , so when choosing such a tool , be aware to choose manufactures with good reputation.