Curtain fabric as hospital equipment and furniture
1 The Ceiling Mounted Hospital Curtains Systems used in the hospitals.
2 Being Ventilated:On the top of the Ward Curtains, there are reticularholes for ventilation. Air or winds can go through this part to keep a goodenviroment.
3Being Neat: Ward Curtains used in Normal Wards,ICU, Injection Rooms,Body Examine Room, etc. to make the palce orderly and neat;
4Keep Privacy: The patients, the visitors in the same wards or rooms tokeep their privacy by the ward Curtains.
5Saving Space: Ward Curtains system is ceiling mounted,Can be fold-able.Needn't any additional space;
6Being Convenient to Install: The Wards Curtains System tracks can beinstalled easily. And, the curtains can be offload,Easy to clean;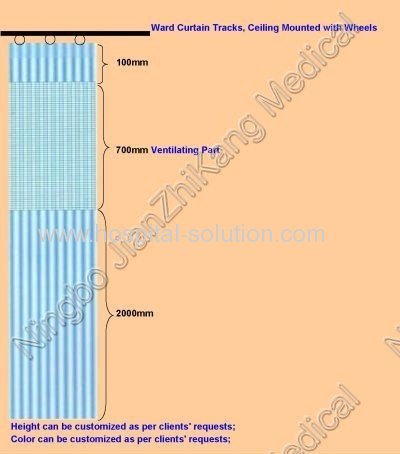 U-Shape Finished Curtain Rails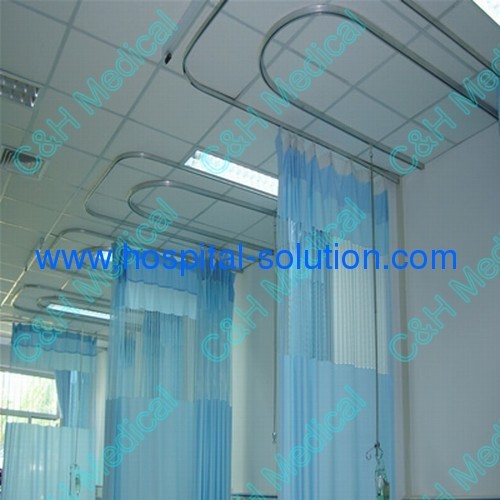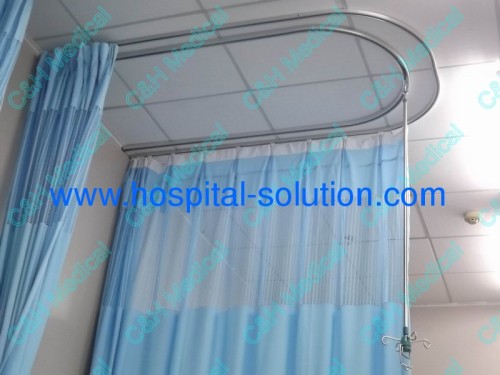 Staight Rail and Curtian for Doctors Room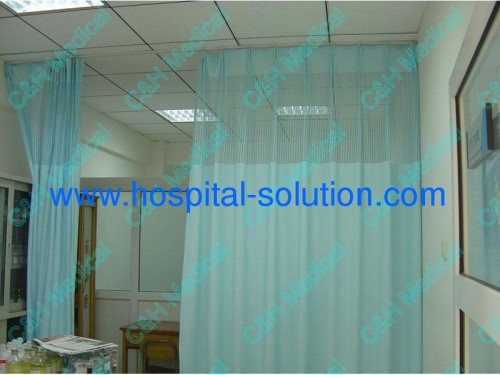 Two sets of L-Shape Rails and Curtains in Hospital Ward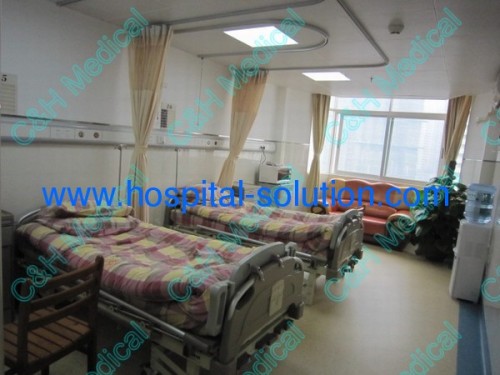 Why do you choose us as your supplier partner

1, Professional manufacturer: in Medical Gas Pipeline System Industry since 2004; Also, we have Medical Gas Pipeline System Engineering Company in China; So, we know our partners' and hospitals' requesting well;
2, High Quality Products: with ISO13485:2003 / ISO9001:2008 Quality Management System; The quality has been confirmed by repeated orders from most importers;
3, Good Price: Mass manufacturing + reasonable margin make the products has good advantages for price;
4, One-Stop: we supply equipments for the whole medical gas pipeline system; Importers do not need to source and compare different equipments from different suppliers, and do not need to afraid of the compatibility from different factories;
5, Exporting Experience: more than 7years' experience for exporting; We know many special demands of different countries' custom, different shipping companies, to help partners to reduce business cost;
6, Real manufacturer: passed ALIBABA.COM factory Factory Audit (Production Audit Report No.201103220000753_1-P, you can download and check it in our website), with ISO13485:2003 / ISO9001:2008 / ISO14001:2004 / GB/T28001:2001 / CE 0120 certificates;
We produce and supply:
1, Medical Gases Source Equipments: Medical Oxygen Generator System, Medical Oxygen Manifold System, Medical Nitros Oxide Manifold System, Medical Oxygen Carbon Oxide Manifold System, Medical Compressed Air System, Medical Vacuum Pumps System, AGSS System, etc.;
2, Copper Pipes and fittings for medical gases using;
3, Medical Gases Control Equipments: Medical Gas Regulator Systems, Medical Gas Valves Systems, Medical Gas Alarm System, Medical Gas Pressure Monitor Systems, Operating Theatre Centrol Control Panels, etc.;
4, Medical Gas Pipeline Terminals: Gas Outlets, Bed Head Units, Ceiling Mounted Gas Supply Columns, etc.;
5, Some others for Hospitals: PVC Floorings, PVC Handrails, Ceiling Mounted Curtains Systems, Ceiling Mounted Infusion Poles Systems, etc.;