3 Ton and 5 Ton Petrol Engine Powered Motorised Winches
1.3 Ton and 5 Ton Petrol Engine Cable Winch
2.Engine brand:HONDA
3.Max speed, line pull:50/4.6
4.Reverse shift:-/5.2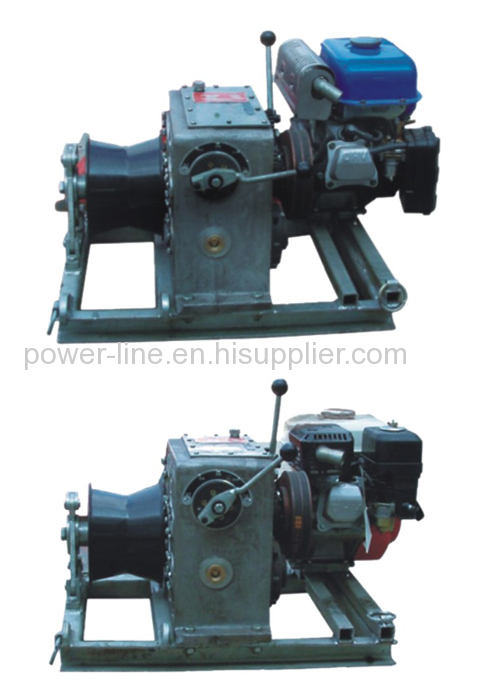 Item No.

09121

09123

Model

JJQ-30-B

JJQ-50-B

Petrol Engine Power (hp)

5.5

9

Petrol Engine Model

Honda Gx160

Honda Gx270

Petrol Engine Speed (rpm)

3600

3600

Pull force (KN) / Pull speed (m/min)

I shift

7.1/18.1

12.5/18.5

II shift

19/6.8

30/7.3

III shift

30/4.3

50/4.6

Reverse shift

-/4.8

-/5.2

Diameter of Capstan (mm)

Φ160

Φ160

Dimension (mm)

750 x 600 x 520

870 x 620 x 520

Weight (kg)

108

135

Application: Cable Power winch is used for tower erection and sagging operation in line construction.
Features: Light weight, easy to operate and maintain. There is mechanical brake system composed in the Gear Box. The brake can hold the steel wire rope when there is emergency.
Note: Honda Petrol Engine is equiped on the machine.