Model NO.:R8/10/20/30/40/50/80/100/160/260/320/600/800/1000
Phase:Single
Coil:Core-type Transformer
Cooling Method:Dry-type Transformer
Winding Type:Separated Winding Transformer
Application:Power, Electronic, Instrument, Lighting, Rectifier, Audio
Export Markets:Global
Additional Info.
Trademark:Hang Tung PPOWER
Packing:Carton
Standard:RoHS/SGS/UL/ISO9001
Origin:Guangdong
HS Code:85043190
Production Capacity:5000000 Pics/Year
Product Description

Key Specifications/Special Features:
-Low profile
-Lightweight
-High efficiency
-Low magnetic leakage
-Nice appearance
-Lower core losses from no cuts in core and minimized distance between core and windings
-Lower stray EM field from round cross-sectional area and balanced windings on either side
-Lower temperature rise and noise form round cross-sectional area and tapered slitting

Applications:
-Medical electronic equipment
-High precision measuring and test equipment
-Hi-fi loudspeakers
-Alarm monitoring equipment
-Flameproof power equipment
-monitor, printer, computer terminals, fax machine, digital satellite and metro logical instrument

Reasons of our top-quality components help your business succeed:
-22 years of experience customizing and power transformers and inductors
-Your professional and reliable partner for various electronics
- Over 1000 buyers value our products
-20000m2 factory with 21 production lines and 800 employees
- 5 million units annual capacity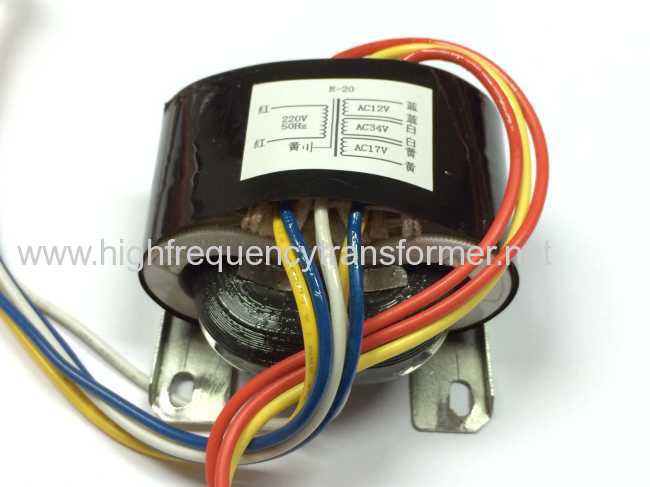 Product Description
R-transformer iron core made of iron loss, high permeability, orientation of the cold rolled
Silicon steel materials, by a change from narrow to wide and narrow smooth
Continuous variation of silicon steel belt winding.

Core column is no longer cutting apart and the type of transformer coil skeleton
Is also shown as cylinder.

Using separate skeleton is to ensure excellent insulating compression performance

The symmetrical balance around the two core column kept by the rim of the eye of R-transformer can make small magnetic flux leakage and non- noise.

Compare with EI transformer, R type transformer is smaller 30%, thiner 40%, lighter 40% than EI type transformer. Magnetic sin is 10 times less than the EI type transformer. Low temperature more than 1/2.
Field current of R-transformer reduce an order of magnitude lower than the same
Capacity with CD type one which iron loss decrease obiviously.

Because of its winding as the circular, then the average long of coil is less about 6-10% than other type transformer which help to reduce the copper loss significantly.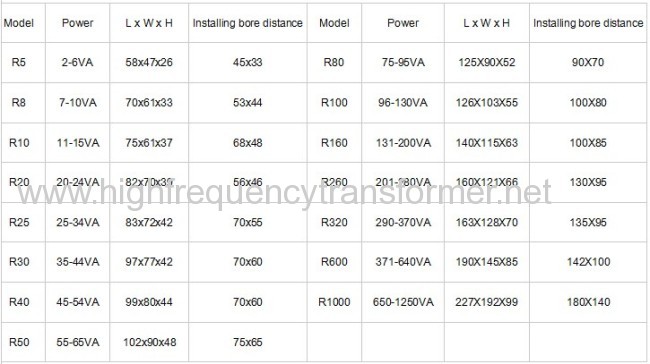 Our Product: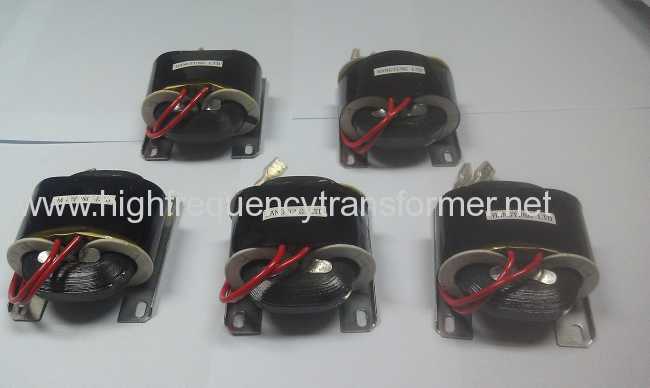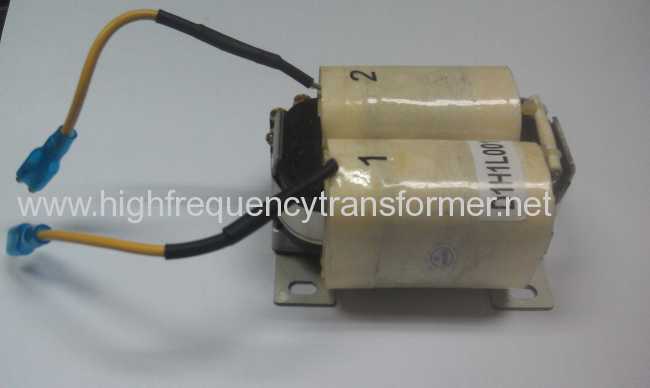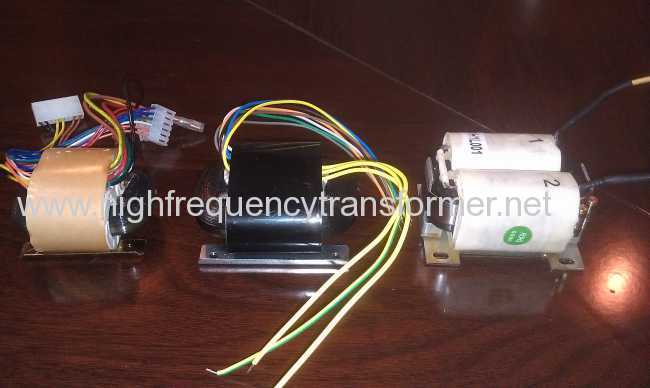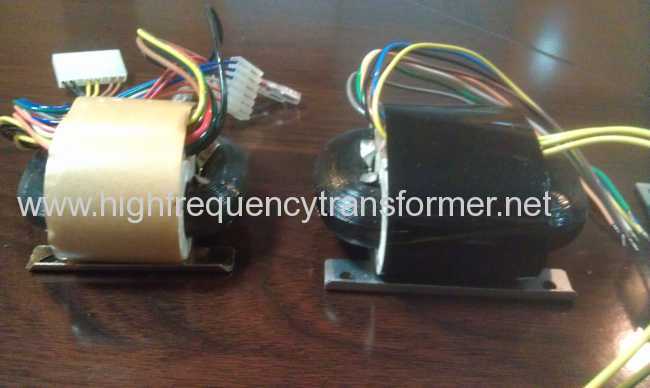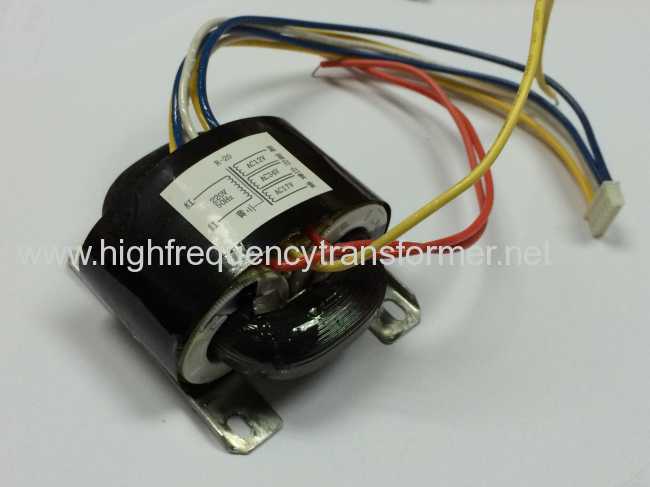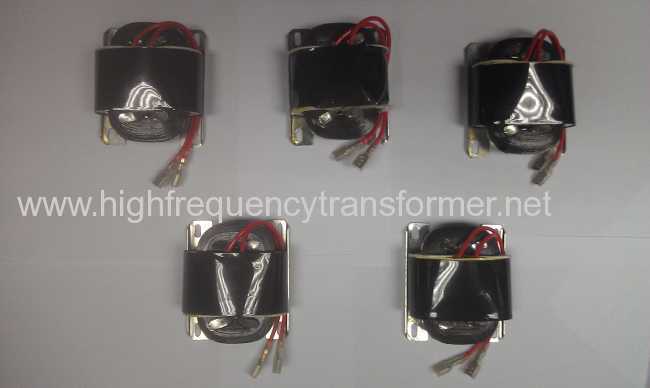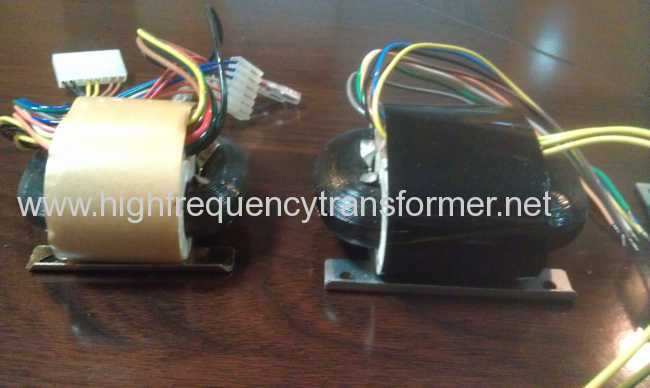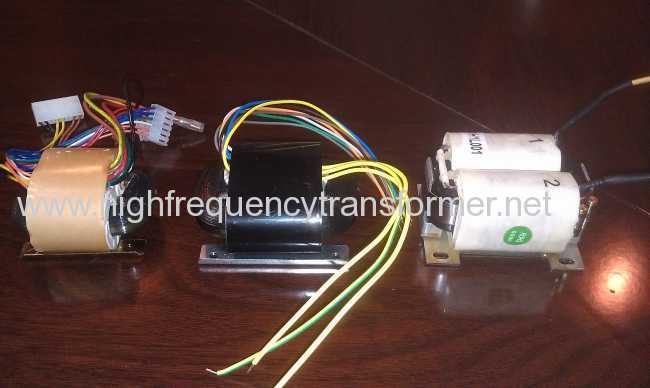 Why Choose us?
Samples timely
We have RoHS and REACH certification.
Provide third-party inspection certification (such as SGS report).
Our Products has the UL Insulation System. Quality is guaranteed.
Our company has pass the ISO9001:2008 and ISO 14001:2004
Note:
MOQ:1000PCS
Delivery time:10-12 days or as per customer's quantity
Payment terms:50% deposit of total amount in advance and the rest before ship.
Samples is free, but the fee of freight must be paid by recipient
Port: Shenzhen/HongKong
Package: As per customer's requirements
We will feel appreciated if you can provide the parameters of the product or the photo of the item.
We can supply kinds of transformers, The products are widely used in a large variety of industries, computer, switch power, home appliances,LED,Plasma color television, instrumentation, green lighting, instrument and apparatus, the automobile electronics, and military industry. The product can be made of various specs,we can supply the ferrite core to match the trasformers.
All products of the size,electrical performance can be designed according to customer requirements in R&D.
If you have a project or looking for electronic parts and components please contact with us!
Don't hesitate to contact us if any interested in our products.
Hang Tung Co. LTD Tel: 86-769-86638188
skype:calvian2010