FEATURES OF BALL MILL

The machine consists of the main parts of the feeding part, discharging part, turning part, transmission part(reducer, small driving gear, motors, electrical control).

Motor through the pinion and ring gear transmission.

Center Drive, that is driven by motor through reducer hollow journal of the extension.

Directly mounted on the rotor of the motor cylinder or a hollow journal of the extension, the stator is fixed on the foundation,a so-called "no gear". At this time ,the low use of low speed synchronous motor, the speed is equal to the speed of the ball mill is suitable for transmission over power 7500kw.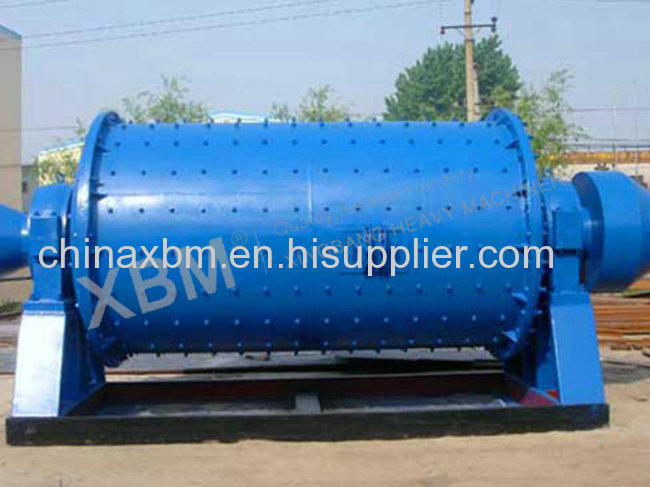 BRIEF INTRODUCTION OF BALL MILL
ball mill is a new energy-saving grinding equipment designed by domestic processing machinery experts
after absorbing the newest grinding technology home and abroad. It not only improves the productivity and crushing ratio, but also expand the application range. It performs an excellent job in secondary crushing, finely crushing and super finely crushing.
Working principle of ball mill
This Ball Mill is a horizontal rotating device transmitted by the outer gear. The materials are transferred to the grinding chamber through the quill shaft uniformly. There are ladder liner and ripple liner and different specifications of steel balls in the chamber. The centrifugal force caused by rotation of barrel brings the steel balls to a certain height and impact and grind the materials. The ground materials are discharged through the discharging board thus the grinding process is finished.
Advantages of XBM ball mill
1) Advanced technology and standard testing
2) Strict quality control system
3) Low energy consumption
4) CE and ISO 9001:2008 Certification
5) Reasonable Price