professional 3 pin XLR male Connector XLR194Y
3-pin XLR male connectors Specification:
1.3-pin XLR male cable Chassis

2.Use to install into microphone and audio equipments

3.Make of heavy-duty material

4.Different body finish available

Parameter:

Current rating:

15A at 120Vac

Contact resistance:

5mΩ max

Mounting hole:

19mm dia.

Bezel:

27 x 36.5mm

Fixing centres:

26 x 17mm x M3 countersunk

Overall depth

37mm
3-pin XLR male connectors photos: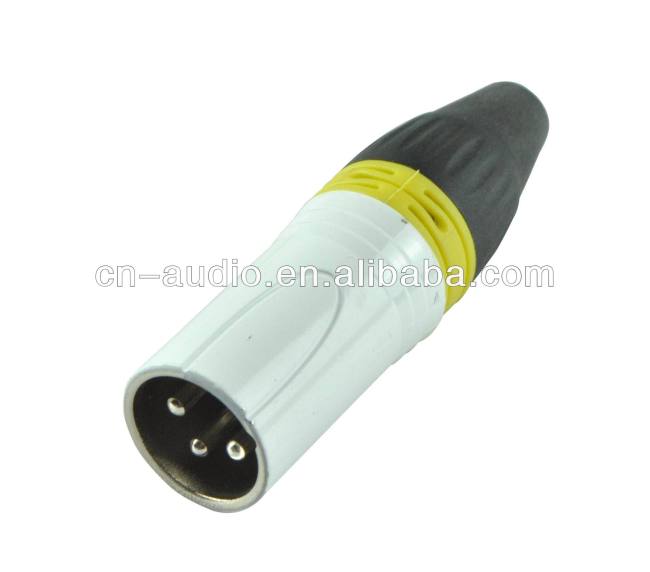 WHO WE ARE:
Welcome to Ningbo Central Star Electronic Technology Co., Ltd. A full line professional audio manufacturer located in Ningbo City, China, we provide our customers with user-friendly audio equipment that combines unmatched reliability with advanced performance features.
Our diverse product mix includes Speakers,DJ equipments, Mixing Consoles and Cables & Stands with associated accessories sold under our Accuracy Pro Audio™ brand.
The reason to work with Ningbo Central Star:
1) Focus on details
2) Full line pro audio One-stop service
3) Well quality control and guarantee (Free spare parts)
4) Minimum OEM/ODM quantity request
Drawing on the strength of this organization and our passion for detail, Ningbo Central Star is committed to providing its customers with the quality products that represents the best value for our customers' audio investment. We are dedicated to your continued satisfaction.
You can see us at Tradeshows we will attend:
NAMM IN JANUAR
GET SHOW GUANGZHOU IN MARCH
PALM EXPO BEIJING IN MAY
PROLIGHT + SOUND SHOW SHANGHAI IN OCTOBER
Should you have any question or concern, please feel free to contact us @
Tel: 86-574-87402683
Fax: 86-574-87841171
Your attention will be highly appreciated!