Compressor valve spring and the rod into two categories. Another impulse valve, pilot safety valve, safety valve switch, safety release valve, safety valve and other static weight. Spring-loaded safety valve spring force and rely mainly on the work of the spring-loaded safety valve in the closed and not closed, generally flammable, explosive or toxic media should be used in enclosed, steam or inert gases can choose not closed type, spring-loaded safety valve in there with a wrench and without wrench. Leveraged rely mainly on safety valve lever hammer force and work, but because of the huge volume of leveraged valve is often limited range of choice. Optional safety valve with radiator at higher temperatures
it is critical to ensure the safety relief valve to protect the application pressure pipes, pressure vessels, in order to ensure the normal operation of the safety valve and extend the life of a safety valve, in use should be regularly checked the operation of the safety valve leaks, jamming and spring corrosion and other irregularities, and to observe and adjust the adjusting ring nut lock nut set screws are loose, if found problems in time to take appropriate measures to maintain. The valve should be removed periodically conduct a comprehensive cleaning, checking and re-grinding, tuning before reuse. Valve installed outdoors to take appropriate protective measures to prevent rain, fog, dust, rust and dirt and other dirt invasive valve discharge pipe, when the environment is below zero degrees Celsius, antifreeze should take the necessary measures to ensure safety valve reliability. This type valve in the pipe should be installed correctly in accordance with the general conditions.
safety valve fitting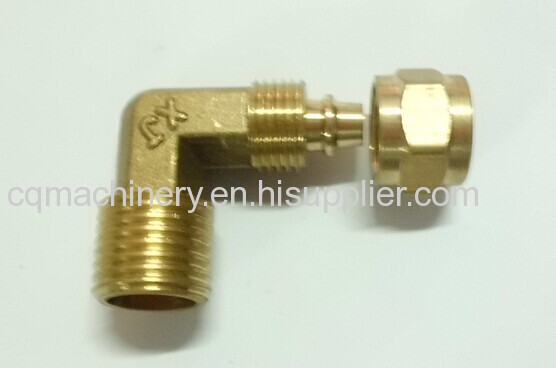 The main parameters
The main parameters of the air compressor safety valve displacement, the displacement depends on the diameter of the valve seat and valve opening height, from the opening of different heights, Weiqi is divided into two and the entire Kai. Weiqi is the valve opening height for the seat throat diameter of 1/40 ~ l/20. All Kai is the valve opening height for the seat throat diameter of 1/4.
Form
Ball valve and diaphragm valve, works exactly the same with the piston. These three are the springs provide control valve, adjustable spring preload, you can change the size of the security value, so called direct-acting valve.
Pilot safety valve, direct acting valve provided with a small control pressure acting on the diaphragm, the diaphragm is the hard core of the valve, the pressure in the valve seat. When the air pressure is greater than A safety pressure, the spool is turned on, the output of compressed air into the atmosphere from the left hole. Diaphragm safety valve and pilot valve pressure characteristics of a good, quick action; But the biggest opening force is relatively small, that poor flow characteristics. Practical application, should be based on actual need to select the type of safety valve, and to choose their path based on the maximum displacement.
brass safety valve connector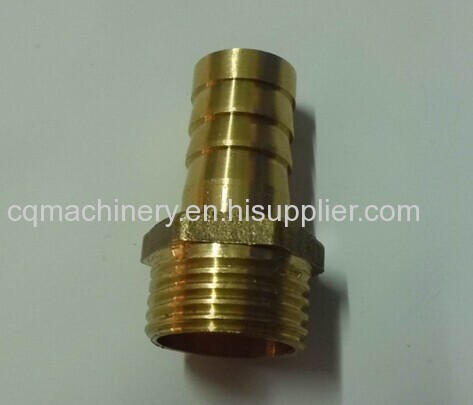 Main Parts and material
| | | |
| --- | --- | --- |
| No. | Parts name | Material |
| 1 | Valve body | 2Cr13 |
| 2 | Base of valve | 2Cr13 |
| 3 | Valve petal | 2Cr13 |
| 4 | Valve stem | 2Cr13 |
| 5 | Cover of Valve | ZG230-450 |
| 6 | Bonnet | ZG230-450 |
safety valve Specification
DN

Dimension

do

G

D

D1

Z-d

L

H

20

17

G1"

62

44

4-17

25

220

25

20

M36×2

70

50

4-20

28

226
Optional
Determined by the nominal operating pressure of the safety valve, the valve is determined by the temperature operating temperature range, the calculated value of the constant pressure relief valve set pressure range decision spring or lever, and then decide to use the safety valve according to the material and the medium structure type, and then calculate the valve throat diameter according to the safety valve Discharge. The following is a general rule safety valve of choice.
(L) hot water boilers generally not closed with a wrench inching valve.
(2) steam boiler or steam pipe wrench is generally not closed with a safety valve.
(3) incompressible liquid medium such as water for general use closed inching valve, or safety relief valve.
(4) high-pressure water for general use closed safety valve, such as high pressure feedwater heaters, heat exchangers, etc.
(5) gas compressibility media generally use closed valve, such as the gas tank, gas pipelines.
(6) E-class steam boiler safety valve for general use static weight.
(7) large diameter, large displacement and high pressure systems generally use pulse valve, such as temperature and pressure reduction devices, power station boilers, etc., shown in Figure 8.
(8) transportation of liquefied gas tanker train car tanker, tanks and other general use built-in safety valve, shown in Figure 4.
(9) Tank top general use hydraulic valve, to be used in conjunction with the breathing valve.
(10) underground water or gas pipelines generally use pilot safety valve, as shown in Figure 6.
(11) the liquid return pipe liquefied petroleum gas station can pump safety valve for general use.
(12) negative or operation may produce negative pressure systems generally use vacuum relief valve.
(13) backpressure volatile and toxic flammable container or piping systems are generally used bellows valve.
Our factory: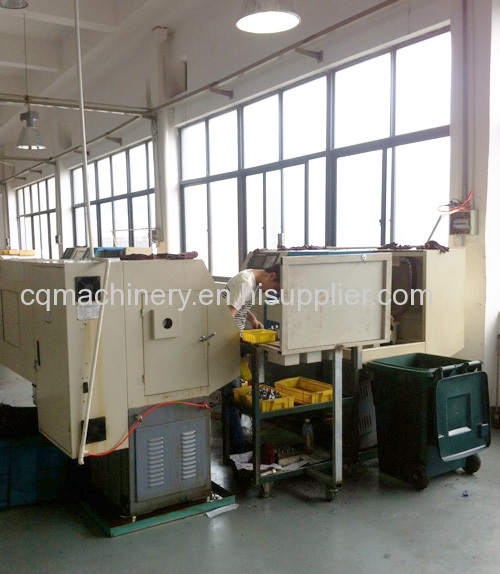 We are specialized in machining nonstandard hardware connector, please feel free to contact with us and send the drawing. we will quote the competitive price to you.
Welcome to visit our factory.