Factory boundary safety barbed wire fence
Barbed wire can be widely used as accessories for woven wires fences to form a fencing system or security system. It is called barbed wire fences or barbed obstacles when it is used simply by itself along the wall or the building to give a kind of protection. Barbed wire is also written as barbed tape as it is always used in a line to form a kind of tape.

General Information:
Barbed Wires are wire products of great versatility, as they allow to be installed over wire fences for small farms and sites. Barbed wire is a product recommended for the construction of strong and lasting fencings. It is extremely adapted to control heavy and wild animals.

Patterns Available for Galvanized Barbed Wire:
Single Twisted Barbed Wire
Double Twisted Barbed Wire
Traditional Twisted Barbed Wire

Features: Galvanized Barbed wire offers a great protection against corrosion and oxidation caused by the atmosphere. Its high resistance allows greater spacing between the fencing posts.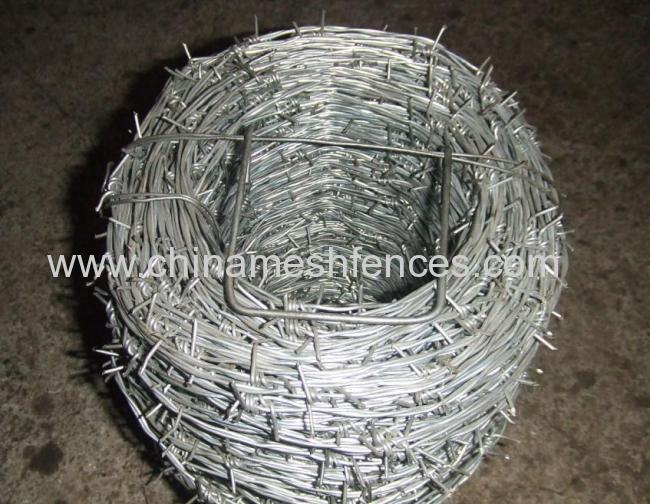 PVC Coated Barbed Iron Wire:
Core of PVC Coated Barbed Iron Wire can be galvanized iron wire or black annealed iron wire.
Colors: A variety of colors like green, blue, yellow, orange, gray, is available with PVC Coated Barbed Iron Wire produced by us.
Tensile strength of Standard PVC Coated Barbed Iron Wire is 30-45 kgs./sq.mm.