This product is used to blow off the metal chips left inside the parts, external surfaces, machine tools or operating platforms as well as dusts and other foreign substances. It is especially suitable for the occasions of machining and assembly.
| | |
| --- | --- |
| Model | 2000 Watt |
| Power | Max.2000W |
| Airflow | Approx.300/480 L/min. |
| Temperature at nozzle | Approx.350/600℃ |
| Weight | Approx.0.8kgs |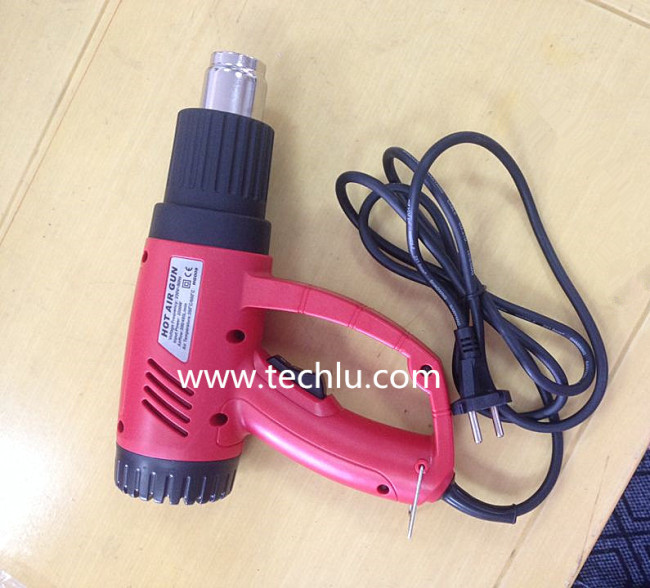 Feature:
Strip paint, thaw out frozen metal pipes, loosen tile and putty , melt adhesives, and so on.
2 speed blowing set.
Thermocouple control to maintain precise temperature.
Ceramic and mica core protect the heating element for longer life.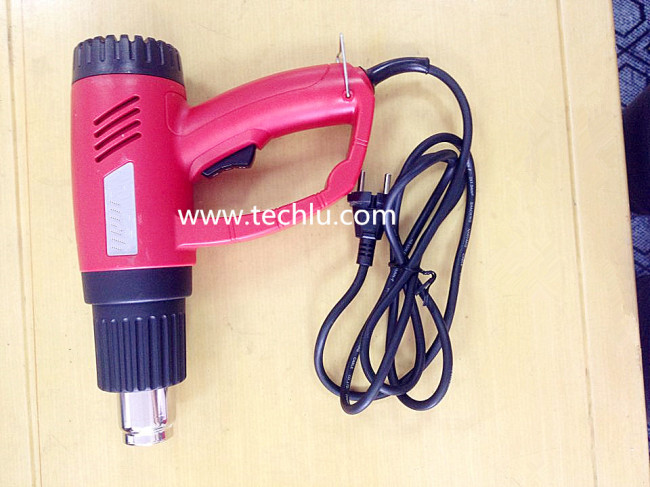 General:
Always be sure that the tool is swicthed off and unplugged before adjusting or checking funtion on the tool.
Before plugging in the tool, always check to see that the on/off switch actuates properly and returns to the "OFF" position pproperly.