Product Description
Transparent Adhesive PE Tape is a kind of tape made of PE and medical hypoallergenic adhesive. Super breathing,use easily. With reliable adhesiveness, low sensitization, excellent compliance, no residue glue. . It is used in surgical operation, for the fastening of dressing or catheter, and in sports protection, labor protection and industrial packaging as well.
Product Feature
1. Low irritation to skin, no harm to skin and good air permeability
2. Pack format: injection can,simple pacaking,tinplate can, carboard box
3. Easy-to-tear products, making usage very convenient and comfortable
4. Standards:European pharmacopoeia, British pharmacopoeia,Americian pharmacopoeia
5. Certificate: CE, ISO 13485, FDA
6. Shelf time: 5 years
Code & Packaging
Product: Transparent Adhesive PE Tape
Cat. No.
Specification
Packaging
Qty/Ctn
Ctn Size (cm)
HSG721401
1.25cm x 5m
24rolls/box, 30boxes/ctn
720 rolls
51×24×28.5
HSG721402
2.5cm x 5m
12rolls/box, 30boxes/ctn
360 rolls
51×24×28.5
HSG721403
5cm x 5m
6rolls/box, 30boxes/ctn
180 rolls
51×24×28.5
HSG721404
7.5cm x 5m
6rolls/box, 24boxes/ctn
144 rolls
51×24×33.5
HSG721405
10cm x 5m
6rolls/box, 24boxes/ctn
144 rolls
46×34.5×33.5
Product Image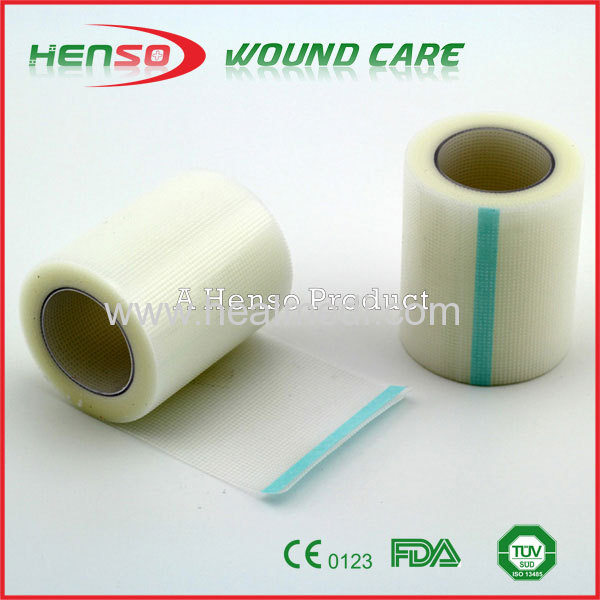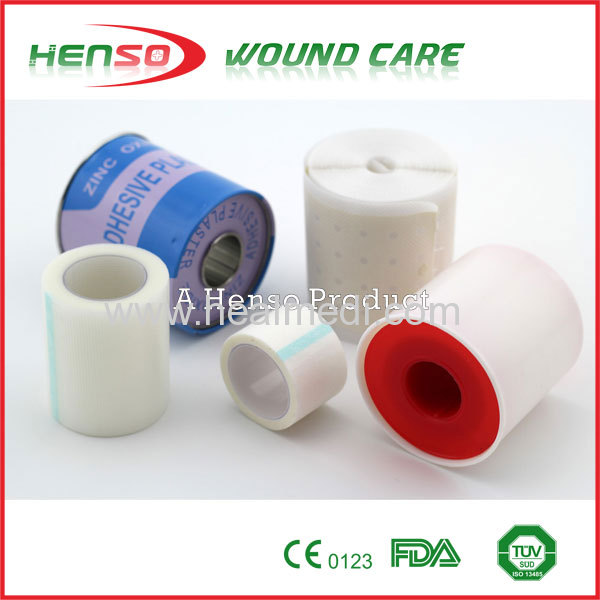 Company Information
Henso Medical, one-stop solution for medical supplies.
Henso Medical (Hangzhou) Co.,Ltd., focused on manufacture and supply of medical products since 2006, have three subsidiaries and six joint venture factories of Urology, Respiratory & Anesthesia, Drainage Catheter, Blood Collection, Laboratory Consumables, Diagnostic Instruments, Rapid Test Kits, Hypodermic Injection, Surgical Dressing, Wound Care, Surgical Instruments, Gynecology Examination and so on.
Compete by reliable quality but affordable cost is our marketing strategy. All products were CE and ISO approval, parts of them register at FDA which make them popular in USA, Europe, South America, Middle-East, Southeast Asia, Africa and other districts.
Work together with Henso Medcail, offer a better life worldwide, join us now !
FAQ