Aluminium CNC Lathe Parts
Material: stainless steel, spring steel, copper, brass, bronze, aluminum, iron, alloy, zinc etc.
Surface finish: plating, painting, anodizing, phosphating, etc.
Plating technology: continuous plating, partial plating, and spot plating, ect.
Plating material: nickel, tin, copper, zinc, silver, gold, etc.
Process: bending, welding, casting, tapping, drawing, punching, flanging etc.
Experienced engineers and technicians available
to solve difficult process challenge for you.
| | |
| --- | --- |
| MOQ | 1000PCS |
| Packing details | Pack in polybag, tray, plastic case, tape |
| Payment term | T/T , westunion, cash etc |
| Mould/Sample time | 10-20 work days |
| Lead time | 8-15 work days |
Property
CNC Machining is the process by which material is removed from a workpiece with Computer Numerical Control (CNC) equipment that cuts away unwanted material.
Machining is possible on a wide range of materials. Parts are machined directly from your 3D CAD models.
Why select the CNC Machined Part process? When you need to hold tight tolerance (+/- 0.005"), and when you MUST have your parts in a specific material, such as the production plastic or metal.
CNC Machining Highlights
Machine a wide variety of plastic and metal material options
Typical accuracy is +/- 0.005"
Ability to hold tight tolerances
The cost can be cheaper than even rapid prototypes, depending on the geometry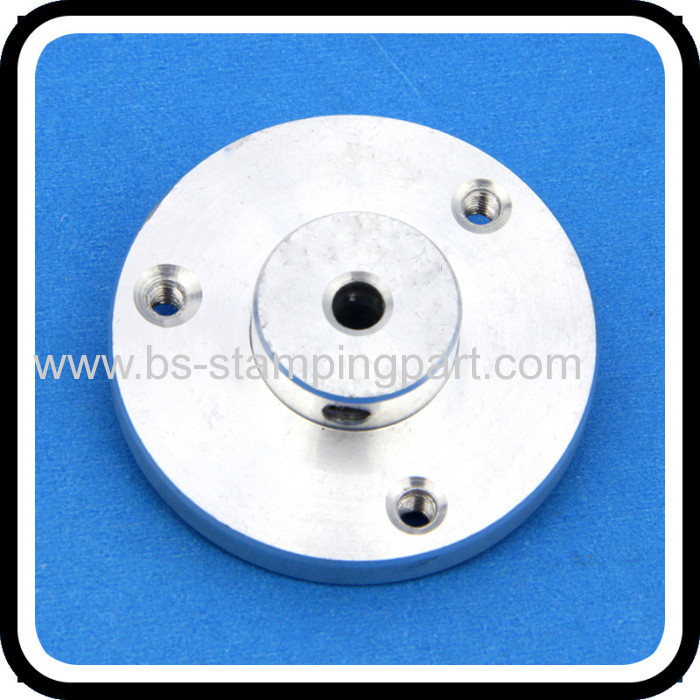 Related producst- Kinds CNC parts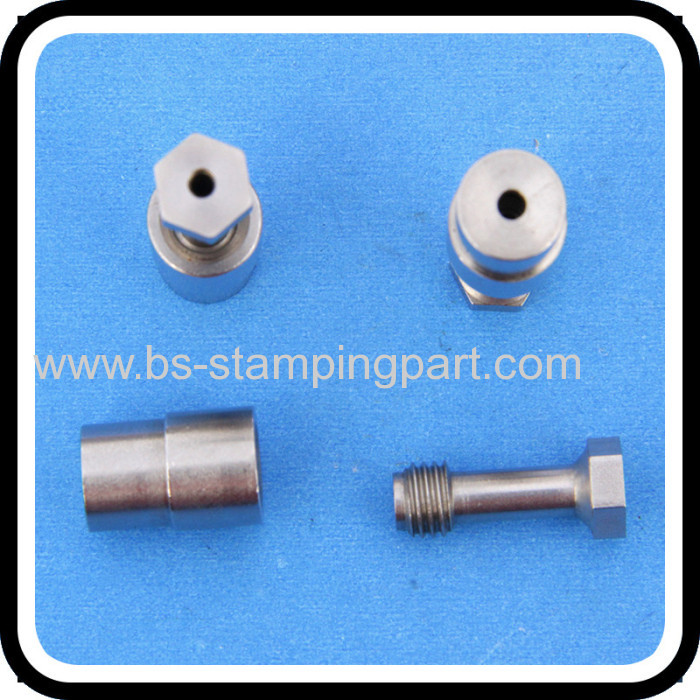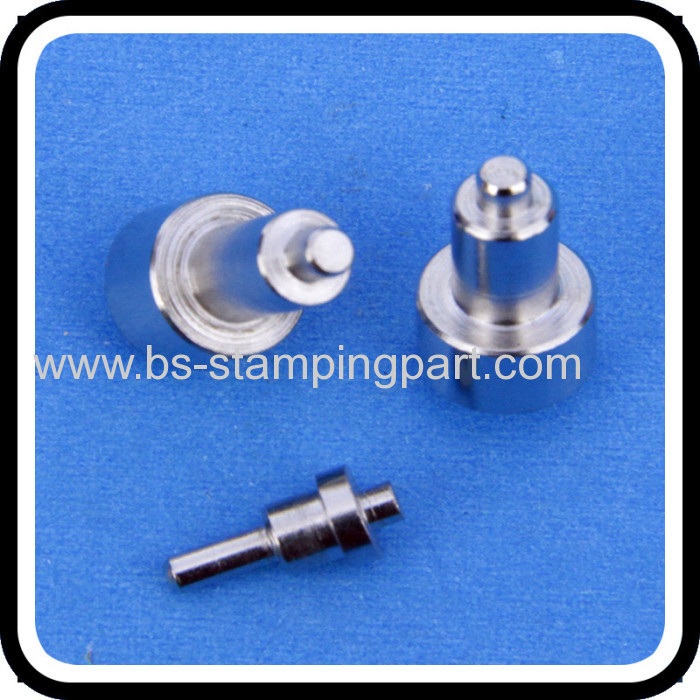 A Full Range of Services
· Turning
· Milling
· High Speed Drilling
· Tapping
· Boring
· Slotting
· Reaming
· Rotary Broaching
· Threading
Metal fabrication is the building of metal structures by cutting, bending, and assembling processes:
Cutting is done by sawing, shearing, or chiseling (all with manual and powered variants); torching with hand-held torches (such as oxy-fuel torches or plasma torches); and via numerical control (CNC) cutters (using a laser, mill bits, torch, or water jet).
Bending is done by hammering (manual or powered) or via press brakes and similar tools. Modern metal fabricators utilize press brakes to either coin or air-bend metal sheet into form. CNC-controlled backgauges utilize hard stops to position cut parts in order to place bend lines in the correct position. Off-line programing software now makes programing the CNC-controlled press brakes seamless and very efficient.
Assembling (joining of the pieces) is done by welding, binding with adhesives, riveting, threaded fasteners, or even yet more bending in the form of a crimped seam. Structural steel and sheet metal are the usual starting materials for fabrication, along with the welding wire, flux, and fasteners that will join the cut pieces. As with other manufacturing processes, both human labor and automation are commonly used. The product resulting from fabrication may be called a fabrication. Shops that specialize in this type of metal work are called fab shops. The end products of other common types of metalworking, such as machining, metal stamping, forging, and casting, may be similar in shape and function, but those processes are not classified as fabrication.
Company information
We specialize in making metal parts for 20 years.
We passed ISO9001:2008, had RoHS, using eco-friendly material to ensure consumers health.
Products include moulds, metal terminals, EMI shields, RF shields, metal contacts, and other custom made spare parts for electronics.
Metal spare parts widely used in industrial machinery to fix, support, dissipate heat, connect,
widely used in electronic products as spare parts. Such as mobile, mp3, earphone, PC, etc.