Jracking Cantilever racking provides an excellent solution to storing irregular or long items,such as furniture,tubing,lumber etc. This is achieved by eliminating obstructions in the front of the rack and providing a clear opening in the front of the rack in lengths as long as desired. Tower spacing,column capacity,and arm capacity are critical for a safe and proper system. Jracking cantilever is available in roll formed and structural styles. It is widely used in mechanical manufacture and architecture material supermarket enterprises.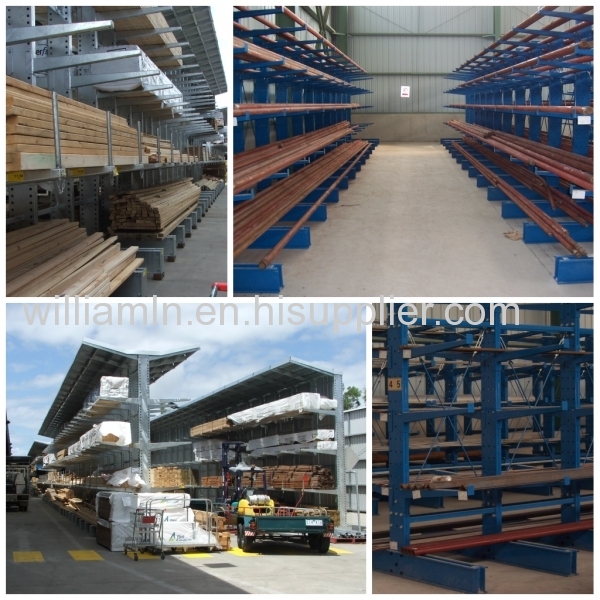 cantilever racking

column

base

arm

h bracing

x bracing

support bar

special arm

cantilever beam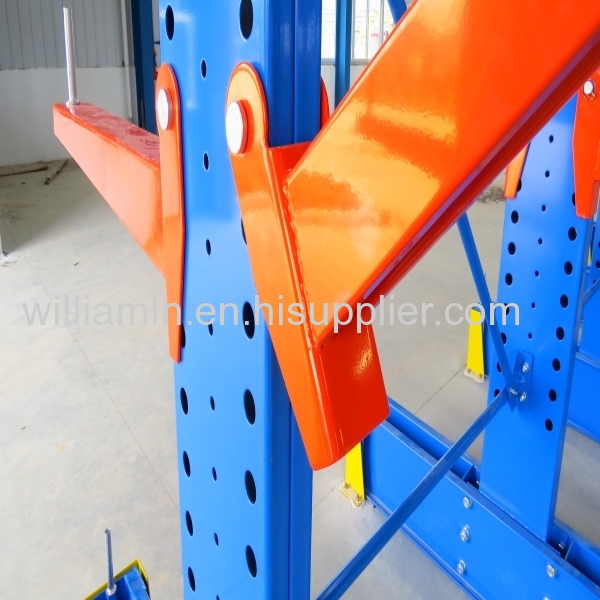 Durable powder coating and baked enamel finishes ensure long life even under the most demanding conditions
Information
Items No.

Heavy duty cantilever racking

Brand

Jracking

style

Single side cantilever and double side cantilever

Arm Length

800-900-1000-1200-1300-1400-1500-1600-1700-1800 mm

Load

Heavy duty and Extra heavy duty cantilever

Column Section

350X96X4.0 mm (Heavy Duty)

410X96X4.5 mm (Extra Heavy Duty)

Characteristics

Flaexible,Steady,Safety and Economical

Certifications

CE,ISO9001,FEM10.2.09,AS4084-2012,RMI

Usage

Warehouse /Storehouse/Depot/Depository/wareroom/Depositary /architecture material supermarket
Cantilever rack Advantages
1. Easier to use
With no front column in the way, faster to load and unload, lowering handling time and costs.
2. More flexible
Loads may be placed anywhere along the entire length of a row on a cantilever rack.
3. More compact
The lack of a front column saves horizontal space and provides more abundant handling clearance.
4. More selective
Any load or storage slot is immediately accessible.
5. More economical
Both reduced handling times and increased space utilization make cantilever racks more cost-efficient. And increase load length increases.
6. More adaptable
Cantilever racks can store nearly any type of load long, bulky, or oddly-shaped.
.Pivot Arm Technology
Jiangrui pivot arm technology is very effective and strong. If impact occurs, the pivoting arm swings upwards so protecting the arm and preventing structural damage.
Please inform us of the following information for quick quotation
| | |
| --- | --- |
| 1. | Drawing (if available) |
| 2. | Size of your warehouse (width, length, clear height) or your warehouse plan drawing |
| 3. | Size of racking (H*W*L) |
| 4. | How levels of the racking? |
| 5. | Loading capacity of each level? |
| 6. | (RAL) Color you want. |
JRACKING rack system can be specifically designed to meet your individual requirements.
JRACKING representatives will work with you to develop the most feasible and economical rack system for your special situation