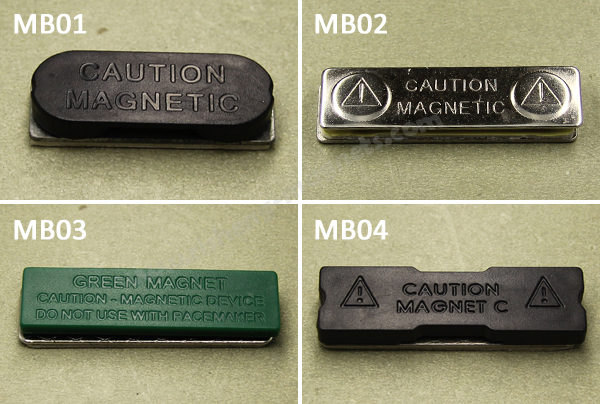 Description:
Parameters RS-MB02
Dimension 45x13mm
Tolerance (+/-0.1)mm
Material N35 magnet + A3 steel
Outer Part Nickel-plated steel with double-sided foam tape
Inner Part Nickel-plated steel with two pcs strong neo magnets
Magnetization Axially magnetized
Weight 12g/pc
Magnet Size D9.5 x 2.5mm
Max. Working Temp 80℃
Magnet Grade N35
Magnet Coating NiCuNi
Shape Rectangular block bar
Application Attach name badge, business card, jewelry etc. to foam,onto the strong adhesive of the outer parter, then stick the two parts together wtih clothes or others inside, but not hurt the clothes.