Industrial sewing machine thread
100 polyester thread for sewing
A> Sewing thread for Asmor
1. Ningbo Asmor Industria Co.,Limited is specialized in manufacturing all kinds of sewing thread and has been exporting threads for 16 years. With the annual production capacity of 3,000 tons polyester sewing thread. We can do OEM or produce semi-finished thread according to customers' requirements.
we have 20s/2,20s/3,20s/6,30s/2,30s/3,40s/2,40s/3,50s/2,50s/3,60s/2,80s/2,80s/3 and so on .
2. Our sewing thread is 100% polyester as the best quality low shirnkage staining of enviromental protection features.
B> Paking
customer's pack is accept.
5000yds/cone, 12pcs/box, 100boxes/ctn.
C> Recommend products
You also maybe interested in following products: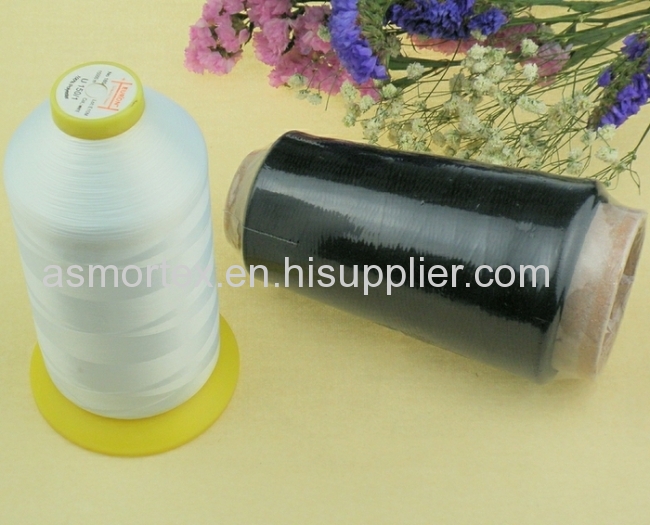 Polyester textured yarn
D> About Asomortex
ASMORTEX started from thread (small tube & big cone) in Ningbo in 2006.
Now as a well known company specialized in providing a variety of garment accessories & tailoring materials,
ASMOR exporting markets include: Europe, Africa, America, and Asia as well.

With a professional team of more than 10 years experience and supported by over 100 factories, we are ready to provide you with:
* Immediate services;
* Stable quality;
* QC systems;
* Value.

Our aim is: always pursue to the right one that customers need!
we are your best choice for sewing thread!