Suspension Holder, Duct holder, spiral duct hanger, bracket, hanger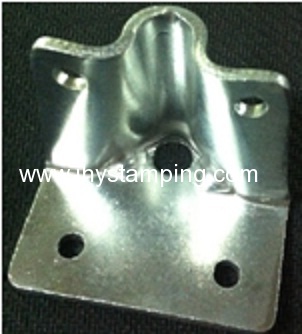 Material: Galvanized steel;
Shape: M type;
Processing method: stamping;
Customized design;
Packing: carton case + pallet;
For suspension of ventilation ducts;
Different shapes available.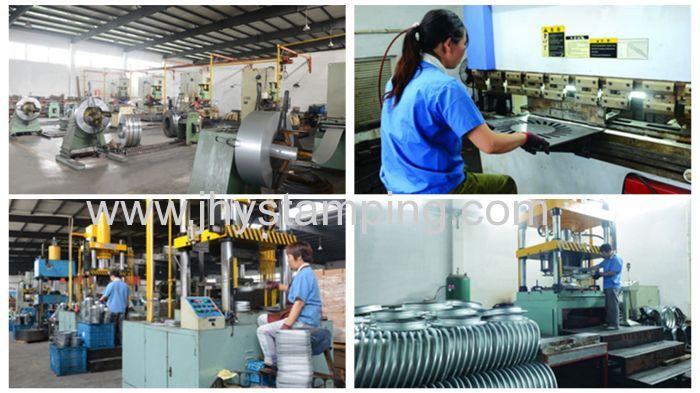 Factory Advantages:
Our manufacturing capability:
· Punch range from 16T to 500T
· Hydraulic plate shears· Bending machine
· Hydraulic drawbench
· Blanking, piercing, bending, forming, and deep drawn
Our secondary operations in house:
· Riveting
· Tapping
· Welding
· Drilling
· Assembly
· Painting
· Powder Coating
Our in house QC equipment:
· 2D projector tester
· Torque tester
· Tension machine
· Salt spray tester
· Zinc-coated tester
Company Introduction
Founded in 1997, based in Yuyao city Zhejiang province (southwest of Shanghai). Yuyao Jingqiao Hardware Factory (JH stamping) is a leading manufacturer of metal stamping prodcuts & HVAC accessories in China. With approx. 20 years experience in producing high quality metal stamping parts, our machinery can stamp anything up to 500 tonnes in all shapes, sizes and materials as per customers' requirements. We focus our business into 2 sector: JH stamping (customized precision stamping parts) and Aier Ventilation (HVAC components). We currently export in the region of 10 million EUROS per year to around 20 countries througout Europe and North America.