1,Product Details
Product name:Recycled fir low display cabinets with iron doors and glass
Code:DF008
Material:recycled fir
PARAMETER:230 * 45 * 92 cm
Color:you can customize color according to your hobby. In the majority, fir's color always is natural, olive green and grey, and also you can choose other colors according to the sample color card.
Use:used in dining room or sitting room
This product is a rectangle cabinet with 2 small box, With a total of 4 glass steel doors made of old fir and toughened glass.Choose to have a history of 100 years old Chinese fir as main material.We use environmental pollution-free paint as materials, so you can be sure that our final products has no peculiar smell.
2,Product Pictures
Front: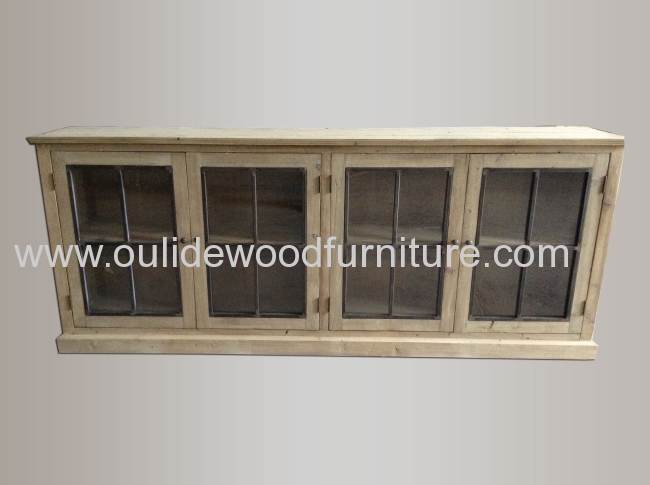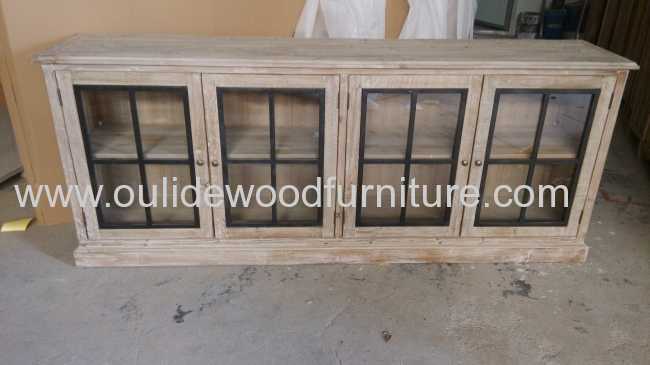 in side: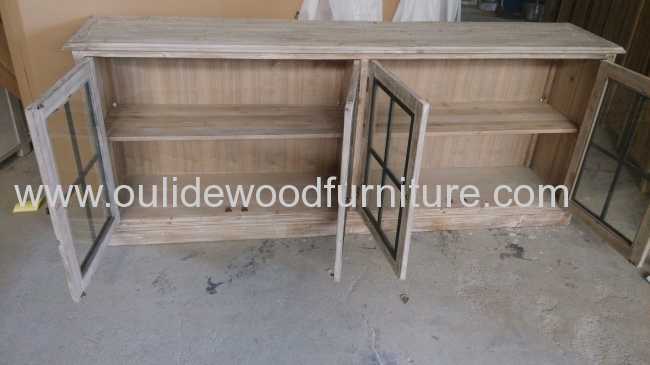 corner: