1.Product name:Kitchen knives set as seen on tv/Knife sharpener kitchen gadgets china manufactory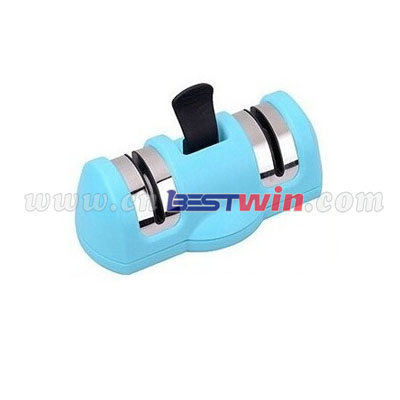 2.Product description:
(1)Two stages,distinctive styling.
(2)Knife sharpener with suction,easy to fix on the table
(3)Two knife mouths,one coarse grinding,and the other one fine grinding,diamond grinding wheel suit for ceramic knife.
(4)Press knife sharpener on the table-board,put the knife into the "V"slot,pull back several times.