Product name:Knife sharpener china manufactory/Knive sharpener/knifesharpener hot sell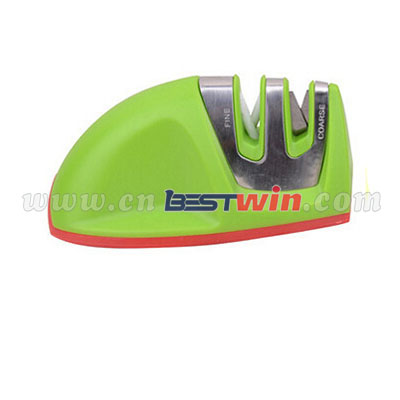 2.Product description:
1.Place the knife sharpener on a stable surface when using.
2.Step1:Coarse sharpening,suit to dull knives.
Place knives on diamond wheel,using slight downward pressure,run the blade from its heel to its point through the slot. Repeat three to five times.
Step 2:Fine honing,it's an necessary step to eliminate the burrs on the knife and polish it.