big size magnetic hooker ferrite holder in Rectangle shape
1.force more than 18kgs
2.made of plastic, metal fitting and ferrite
3. good quality
4.51g per each piece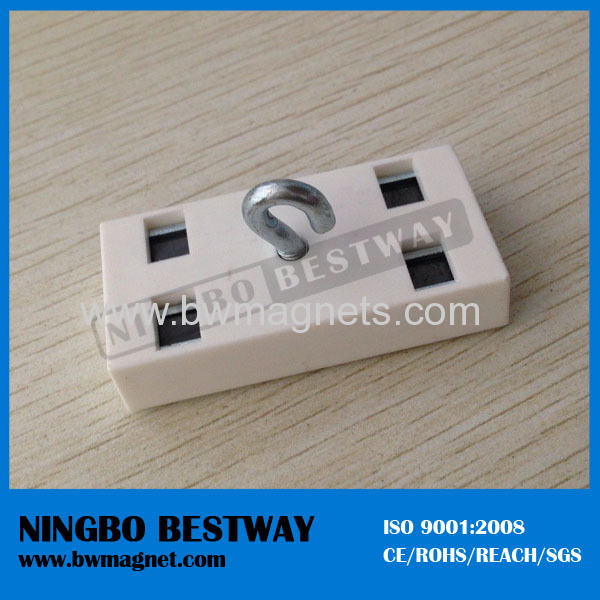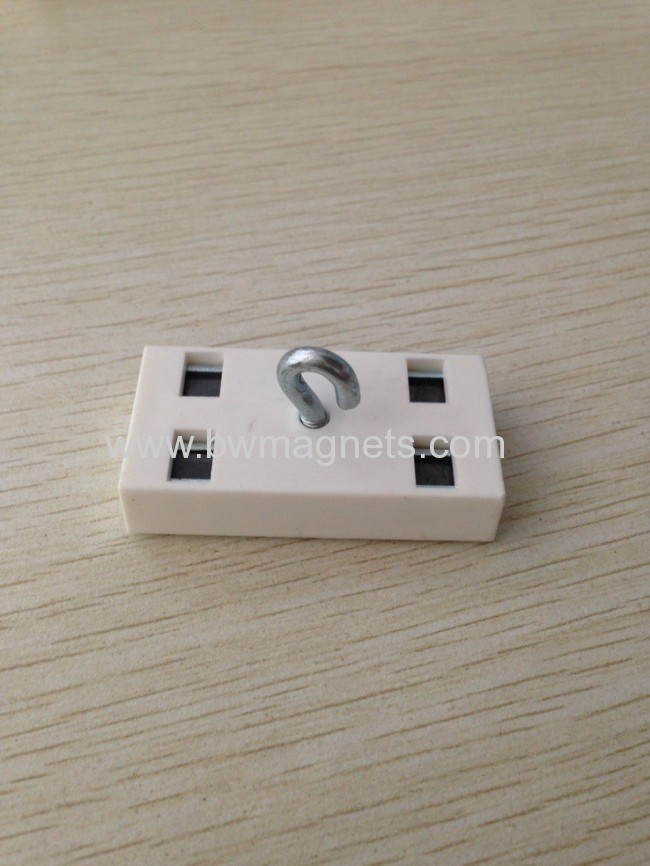 Ningbo Bestway Magnet Co., Ltd. is located in Ningbo, China, and was established in 2000. We manufacture various of magnets. We specialize in: magnet balls (Neocubes), sintered NdFeB magnets, bonded NdFeB magnets, alnico magnets, SmCo magnets, ferrite magnets, rubber magnets, and some magnetic machinery.

For the magnet ball, we are proud of obtain the CE Certificate. We can produce it according to customers' requests.
Size: From D2mm-D50mm
Tolerance: +/-0.02mm, +0.03/-0.01vmmGrade: N35, N38, N40, N42, N45 and so on. Coating: nickel, black nickel, silver, gold, blue, and red.

Our magnets are commonly used in the following applications:
Electric motors: permanent motors, mini (libration) motors, electric bicycle motors.

Electronics: speakers, telecommunications, computer optical drives, OA equipments, Home appliances, meters.

Industry: magnetic separators (for food, mineral, glass and coal), magnetic cranes, salvage machineries, magnetic chucks.

Civil: magnetic jewelries, toys, magnetic buttons.

Medical: magnetic therapy, nuclear magnetism resonance, homeopathic health care.

Every aspect of our operation rests upon one service principle: "Bestway is your best choice for magnets." We sincerely welcome your business, and look forward to good cooperation.