Product Name: wiper blade
Specifications: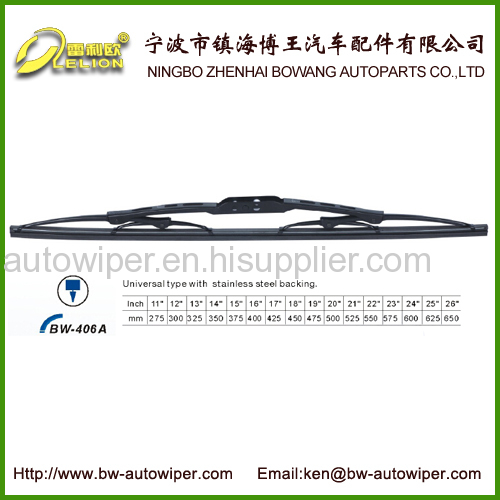 1.1.2mm main frame with stainless brace rubber wiper.
2.Natural rubber made by latest high performance rubber
formula with special water repellent coating, which ensure
clearer visibility. no streaking,
3.High carbon steel frame are precisely tailored to the curvature
of the windscreen for optimum effectiveness which provides
maximum safety vision.

4.Universal new type, frame wiper blade
5.Aerodynamic design for symmetrical pressure and quick
removal of water from windscreen

6.Quality spring to assure longer life

7.New locking system for quick and easy installation

8.Fancy design and exquisite techniques to give you difference
and dignity
9.Size available: 11" - 26"