Refillable White board Markers

WY-7028
Whiteboard Pen
Whiteborad pen with clip,simple design with good image,fibre tip,smoothly-writing,ink with bright color,non-toxic,good for mark on the whiteboard,suitable for office,school,hotel etc.
Size(L*Dia):130*16mm
Packing information
Card:4/60/240,42*36*32cm
Imprint:silk,transfer film imprinting

fine writting,eraserable on the whitebord ,non toxic ink
quick delivery time with high quality marker
a. Fiber tips,smooth writing
b. different ink colors available
c. many shell colors at your choice
d. friendly envoronment marker,safe to us for children
e.our marker can has an eraser and magnet or white clip
We are insiting on 3 points:
1.pens of good quality with competitive price.
2.delivery on time
3.offer a good and efficient service to our customers.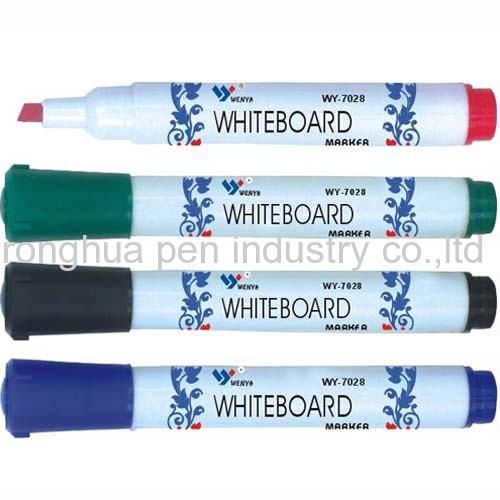 Refillable White board Markers