Haco CNC Machine(Anhui)Manufactory Co.,Ltd.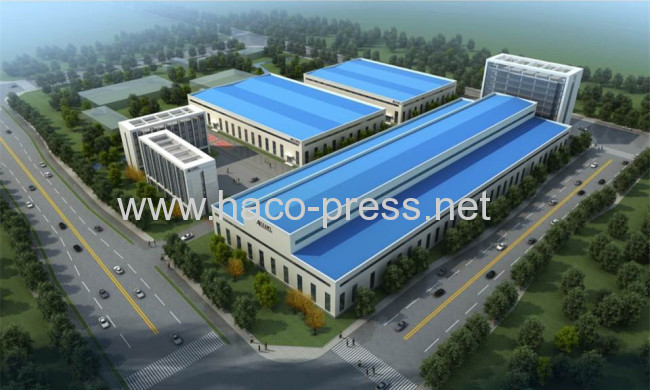 Press Brake Structural Feature:
1.Totally European design,streamlined looking.
2.Taking off inner-stress of welded parts by tempering,good stability.
3.Remove rust with sand-blast and coated with anti-rust paint.
4.Frames, assembly surfaces and connection holes are machined after the welding process,up to 60' in a single pass.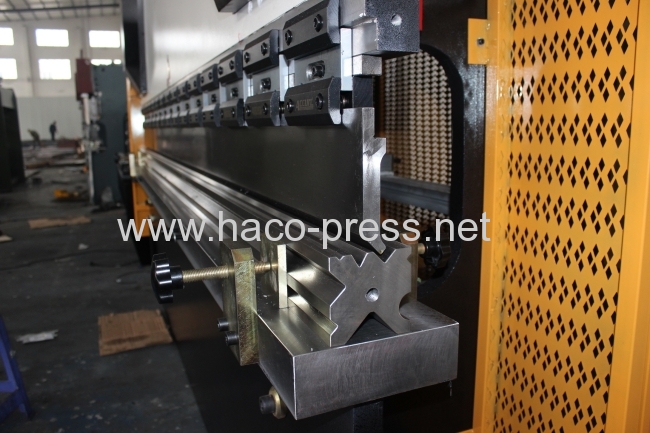 AccurL Press Brake Features:
1.Accurl Machine Equipped with the Delem user-friendly user interface,the DA-52s provides all main press brake functionality.
2.Automatic tonnage and stroke adjustment for bending angles with easy angle input and operation of machine.
3.The press adopts hexahedral rectangle lengthen gib, which has high guiding precision and steady precision.
4.The sheet metal bending process for near silent working (63dB). Full conformity with EC Machinery Directive for safety and NR-12, NR-13.
5.Provides CNC control of standard 3 + 1 axis with Y1, Y2 + X + V-axis Crowning.
6.Hydraulic system is from Bosch,Germany,a full loop electric-hydraulic proportional servo control By Bosch – Rexroth from Germany.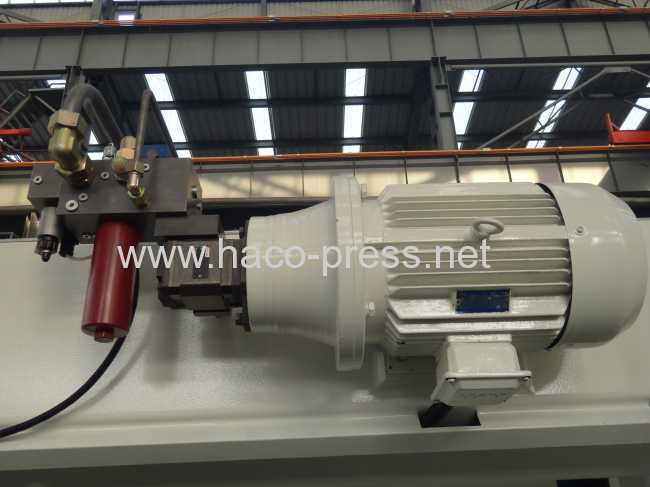 Electrical System and The Safety Interlock:
1. Electrical components are imported or from Sino-foreign joint Venture,in accordance with international standards,reliable safety,long life,good anti-interference ability,a radiation unit is fitted in electrical cabinet.
2. Protective fence and the safety interlock to ensure the operation safety. Have a movable single-hand pedal switch,easy to operate.
3.The machine by the European Union CE certification and ISO quality system certification.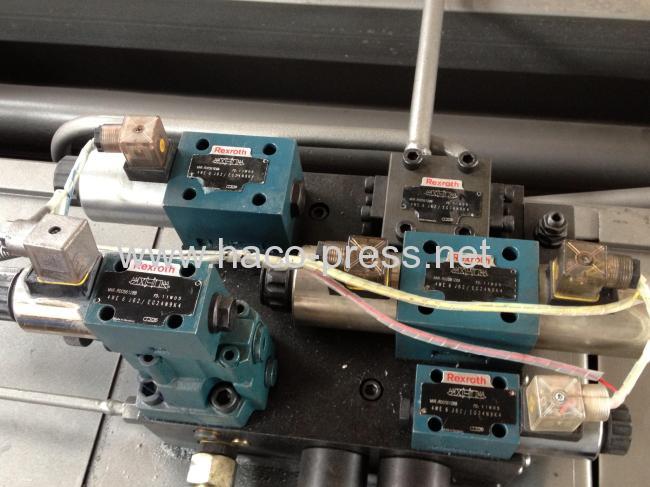 Press Brake CNC Back Gauge:
1.Close loop electro-hydraulic synchronized servo-control system,the most advanced
2. Good for work piece needing multiple steps of bending with high precision requirement.
3. X is moved with ball screw,guided by linear guide,and driven by digital AC servo-motor.
4. Two fingers are moving alone swallow guide,operate easily with high precision.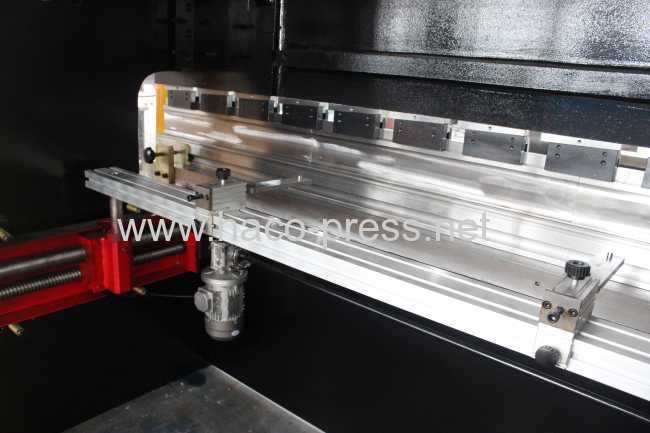 Press Brake with ESTUN E21 NC System: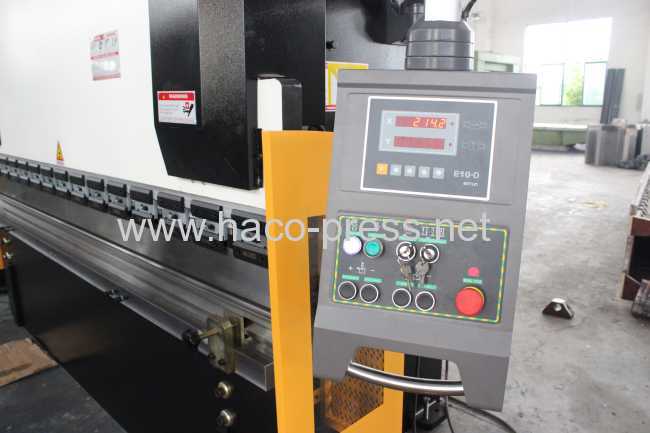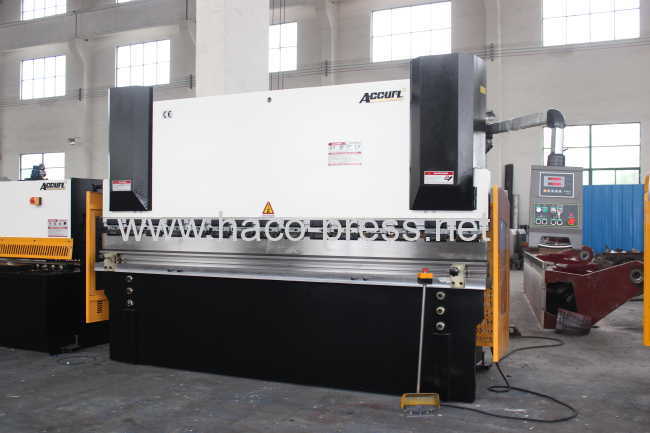 Customer inspection machine in our factory