1.Product name:Best sale Kitchen king pro as seen on tv/Manual kitchen king food processor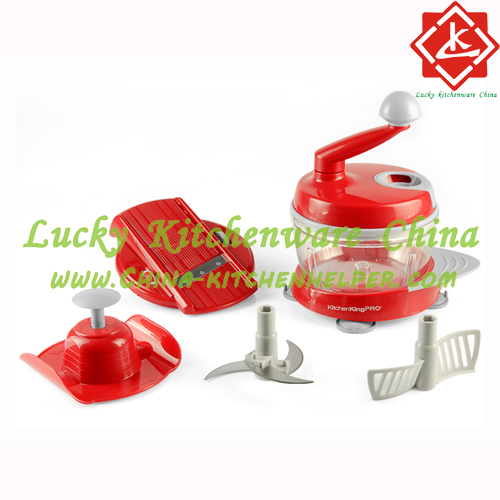 2.Product description:
The Suction Cup Base makes it stable on all surfaces and countertops,
Easily make salads, chop and dice vegetables, and slice fruit.
The revolutionary new Kitchen King Pro Manual Food Processor makes
food preparation fun and easy!
The bowl locks in to the base which gives you unbelievable leverage when
you chop, dice, and or spin your food. Make salads, chop onions, even
cut apples! Use it as salad spinner to even clean your fruits and vegetables.
The unit is easy to clean and easy to use, making it the perfect cooking companion!