1.Product Name
Multi-functional cleaning drain buster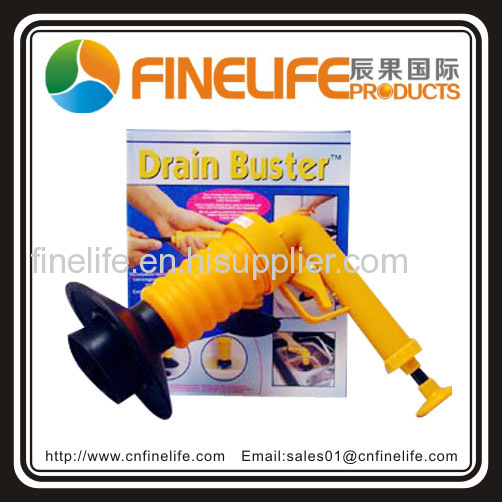 2.Product Packing
1) Sales model : order or wholesale
2) Color: as picture
3) Product size: 26*25*7.5CM
4) MEAS: 51*27*46CM/12PCS
5) Material: abs
6) Function: Drain Buster
7) Packing: color box, 12pcs/ctn
8) Product condition: stock or order(we can produce for you according to your requirement)
9) Payment: TT,Western union,L/C
10) Please feel free to contact with us,if you have any questions.
3.Product Description
A pump design which lets you pump up the power needed to blast the toughest clogs Drain Buster's specialpatented valve prevents a back flow of water.
With Drain Buster, no chemicals are needed.
Drain-Buster is made of sturdy plastic, can't rust.
Complete with two Drain Buster tips one for small drains and one for large drains.
4.Product Image