50W Solar LED Street Light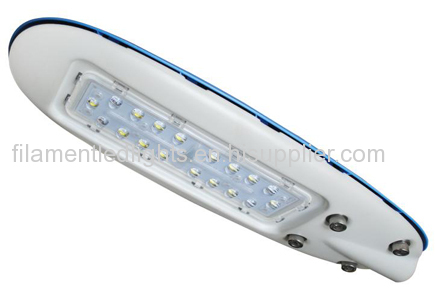 | | | | |
| --- | --- | --- | --- |
| Model No. | MBT-TL50WB | Rated Power | 50W |
| Input Voltage(V) | 12/24VDC | Luminaire Luminous Flux | 4,500 lm |
| Power Efficiency | ≥90% | Power Factor (PF) | ≥ 0.95 |
| IP Rating (module) | IP68 | IP Rating (power supply) | IP67 |
| Color Index (CRI) | Ra 70±5 | CCT | 3000K, 4000K, 5000K, 5700K |
| Working Humidity | 10~90% RH | Working Temperature | -40 ~ 50 ºC |
| Lifespan, Warranty | ≥ 50,000 hours, 3 years | Materials | aluminum alloy & PC |
| Fixture Dimension, N.W. | 450×163×53 mm , 2.0 kg | Packing Dimension, G.W. | 530×235×155mm, 2.7 kg |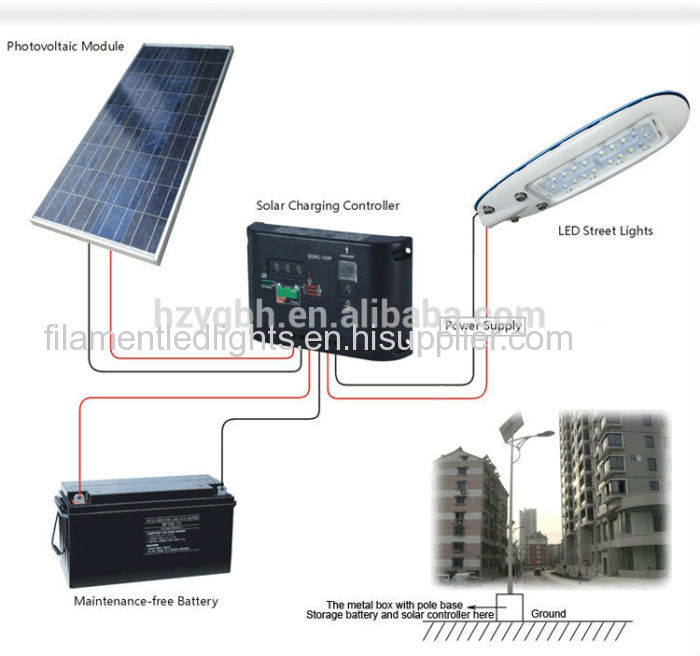 A solar lamp is a portable light fixture composed of an LED lamp, a photovoltaic solar panel, and a rechargeable battery. Outdoor lamps may have lamp, solar panel and battery integrated in one unit. Indoor solar lamps with separately-mounted solar panels are used for general illumination where centrally generated power is not conveniently or economically available. Solar-powered household lighting may displace light sources such as kerosene lamps, saving money for the user, and reducing fire and pollution hazards.
Solar lamps recharge during the day. Automatic outdoor lamps turn on at dusk and remain illuminated overnight, depending on how much sunlight they receive during the day.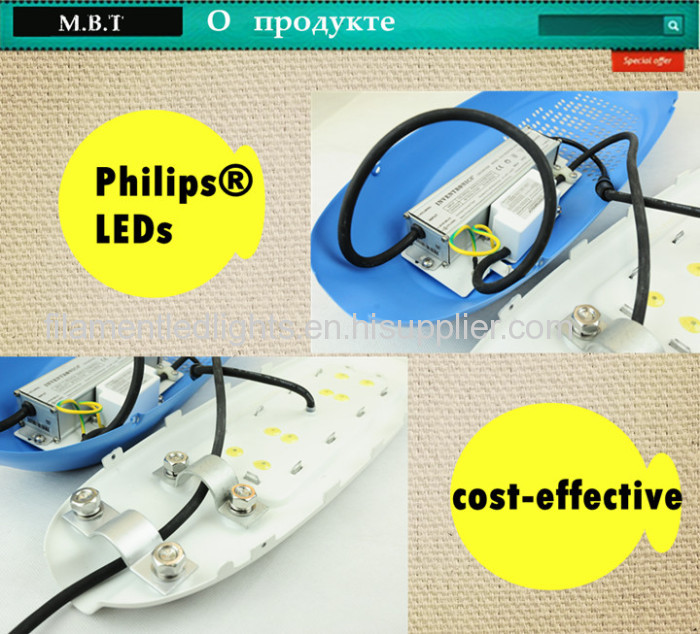 Solar garden lights are used for decoration, and come in a wide variety of designs. They are sometimes holiday-themed and may come in animal shapes. They are frequently used to mark footpaths or the areas around swimming pools. Some solar lights do not provide as much light as a line-powered lighting system, but they are easily installed and maintained, and provide a cheaper alternative to wired lamps.
Solar street lights provide public lighting without use of an electrical grid; they may have individual panels for each lamp of a system, or may have a large central solar panel and battery bank to power multiple lamps.
To reduce the overall cost of a solar lighting system, energy saving lamps of either the fluorescent or LED lamp type are used, since incandescent bulbs consume several times as much energy for a given quantity of light.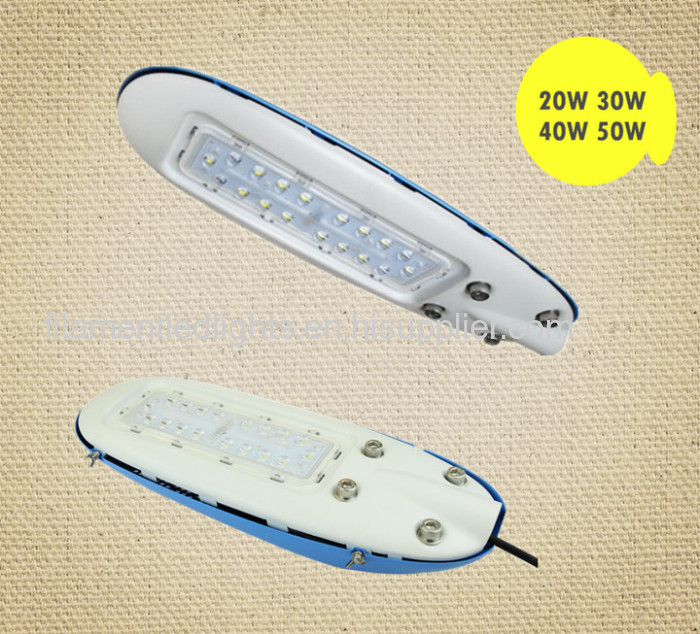 A solar lantern is a lantern that provides light at night and recharges using the sun's energy.
In rural India, solar lamps, commonly called solar lanterns, using either LEDs or CFLs, are being used to replace kerosene lamps.
About us
Hangzhou Moonlight Box Technology Co., Ltd. is a tech-oriented company with tech innovation, established in 2005. We focus on designing and developing LED lighting products and new lighting applications. To create value and provide professional lighting products for customers,our company takes quality as superiority and offer excellent pre-sales support and after-sales service.
With our 6-year experience in LED production, we have rich experience in quality control, solution management and focus on OEM. Trying our best to reduce and control the cost, so that we have competitive price, which make us win the market.