150W LED Street Light
| | | | |
| --- | --- | --- | --- |
| Power Efficiency | ≥90% | Power Factor (PF) | ≥ 0.95 |
| IP Rating (module) | IP68 | IP Rating (power supply) | IP67 |
| Color Index (CRI) | Ra 70±5 | CCT | 3000K, 4000K, 5000K, 5700K |
| Working Humidity | 10~90% RH | Working Temperature | -40 ~ 50 ºC |
| Lifespan, Warranty | ≥ 50,000 hours, 5 years | Materials | aluminum alloy & PC |
| Fixture Dimension, N.W. | 700x350x84 mm, 6.9 kg | Packing Dimension, G.W. | 790x380x165mm, 8.0 kg |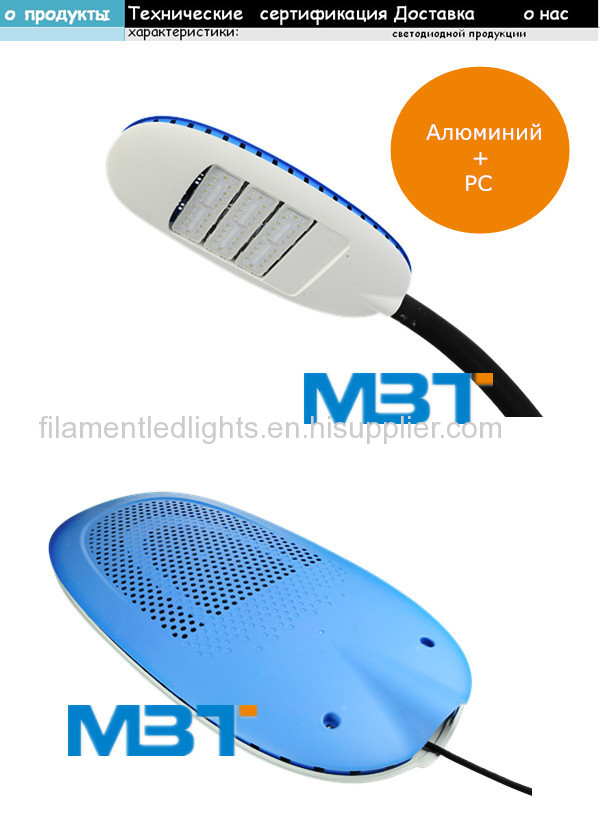 certifications.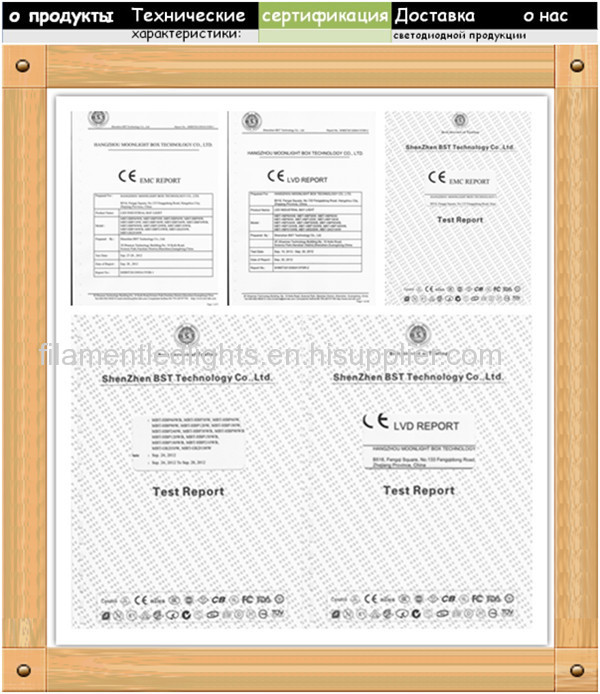 A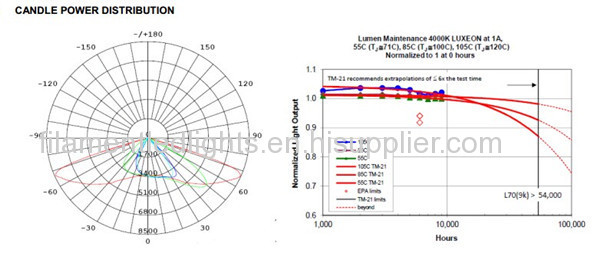 Exposure to the light of white LED bulbs suppresses melatonin by up to five times more than exposure to the light of pressure sodium bulbs.[4] The fact that white light, emitting at wavelengths of 400-500 nanometers suppresses the production of melatonin produced by the pineal gland is known. The effect is disruption of a human being's biological clock resulting in poor sleeping and rest periods.




Research at the University of Madrid Complutense University[6] has claimed that long term exposure to LED Street-lighting can cause irreparable harm to the retina of the human eye. The Madrid study said this was caused by the high level of radiation in the''blue band'

Artificial night-time lighting has various effects on humans (not to mention wildlife) and that exposure to optical radiation affects human physiology and behavior, both directly and indirectly. Many areas are not well understood, and a position statement from the Illumination Engineering Society (IES) emphasizes mainly the need for further research.

There is a main risk from glare. A French Government report published in 2013 agreed that a luminance level higher than 10,000 cd/m2 causes visual discomfort whatever the position of the lighting unit in the field of vision. As the emission surfaces of LEDs are highly concentrated point sources, the luminance of each individual source can be 1000 times higher than the discomfort level. The level of direct radiation from this type of source can therefore easily exceed the level of visual discomfort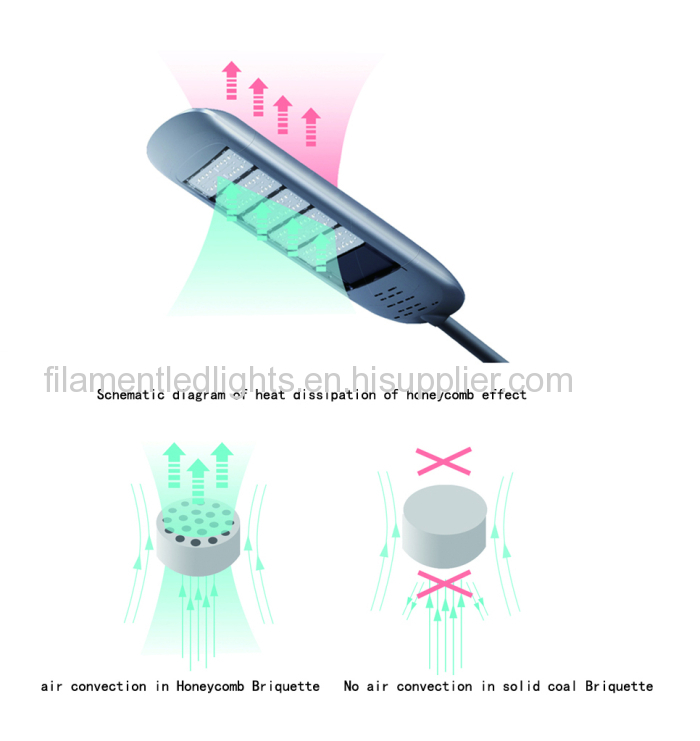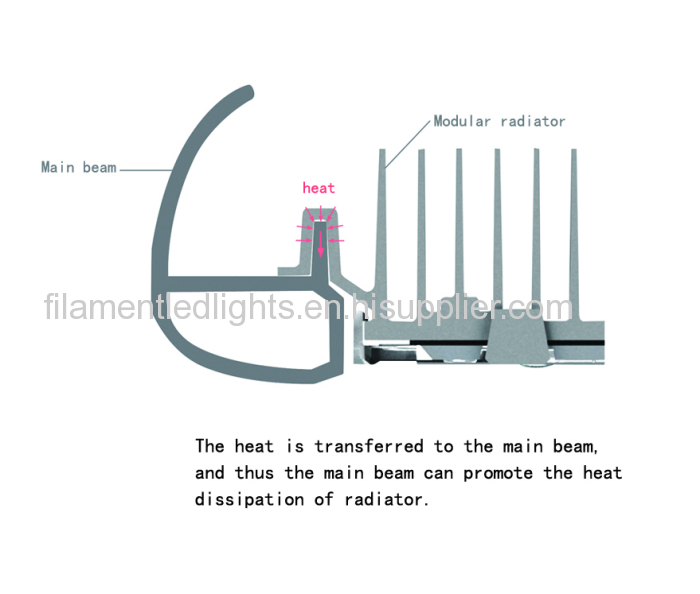 dvantages

Low energy consumption: The much lower energy usage of LED lighting can dramatically reduce operating costs.

Long and predictable lifetime: The lifetime of LED street lights is usually 10 to 15 years, three times the life of current technologies adopted. The much less frequent need to service or replace LEDs means lower maintenance cost.

More accurate color rendering: The color rendering index is the ability of a light source to correctly reproduce the colors of the objects in comparison to an ideal light source. Improved color rendering makes it easier for drivers to recognize potential road hazards.

Quick turn on and off: Unlike fluorescent lamps, which take time to heat up once switched on, LEDs come on with full brightness instantly. Unlike mercury vapor, metal halide and sodium vapor lamps (commonly used in street lighting), LEDs do not have a problem restarting immediately (hot ignition) following a brief power failure or inadvertent turn off.

RoHS compliance: LEDs don't contain mercury or lead, and don't release poisonous gases if damaged.

Less attractive to nocturnal insects: Nocturnal insects are attracted to ultraviolet, blue and green light emitted by conventional light sources.

Fewer electrical losses: All other types of lighting (except incandescent) require ballasts, additional electronic and/or electromagnetic components, in which some power is consumed.

Optically efficient lighting equipment: Other types of street lights use a reflector to capture the light emitted upwards from the lamp. Even under the best of conditions, the reflector absorbs some of the light. Also for fluorescent lamps and other lamps with phosphor coated bulbs, the bulb itself absorbs some of the light directed back down by the reflector. The glass cover, called a refractor, helps project the light down on the street in a desired pattern but some light is wasted by being directed up to the sky (light pollution). LED lamp assemblies (panels) do not require reflectors and can be designed to provide the desired coverage without a refractor.

Reduced glare: Directing the light downward onto the roadway reduces the amount of light that is directed into driver's eyes.

Higher light output even at low temperatures: While fluorescent lights are comparably energy efficient, on average they tend to have lesser light output at winter temperatures.