pp coupling compression fittings with pn16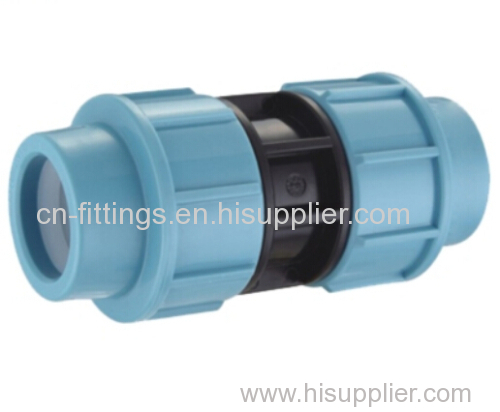 ***Fields of application
PP coupling compression fittings are designed specifically for connecting polyethylene pipes with an outside diameter of 16-110mm. They are fully compatibale with all PELD,PEHD,PE40,PE60,PE80 and PE100 pipes complying with EN 12201,ISO 4427,ISO 14236, ISO 13460, DIN 8074.they are normally used to convey drinking water and fluids at pressures up to 16 bars for generic applications. The quality of the materials used makes these fittings resistant to etching by numerous chemical substances and to UV-rays, The PP coupling fittings can be used to connect systems using PE metric piping with existing pipes made of any material,with external diameters of 15-34mm.
***Standards
Fittings and saddles: complying with UNI 9561,UNI 9562,DIN 8076-3,ISO 14236, ISO 13460

Threads:complying with ISO 7/1,DIN 2999,BS21

Flanges:complying with UNI 2278, DIN 8063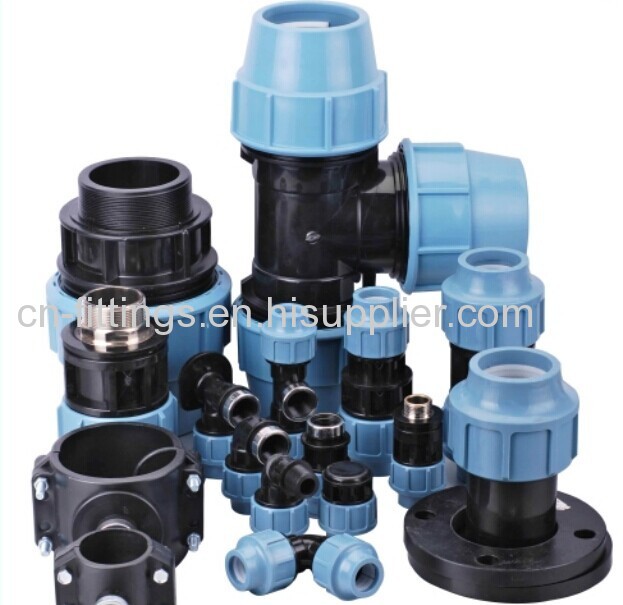 ***Operating temperatures

PP coupling fittings are not suitable for use with hot water for the limits dictated by the use of polyethylene pipes.
Maximum operating temperatures refer to the use of polyethylene pipes; it is therefore necessary to refer to the regulations applicable in the country of use. The PP coupling fittings can withstand temperatures below 0ºC. The table below shows the maximum operating pressure during continuous operation (PFA) with changes in temperature if the liquid conveyed is water,in compliance with EN 805,EN 12201 and ISO 13761. For values falling within the set range, a linear interpolation can be obtained.
| | | | | | | |
| --- | --- | --- | --- | --- | --- | --- |
| Operating T (ºC) | ≤20ºC | 25ºC | 30ºC | 35ºC | 40ºC | 45ºC |
| PFA(bar) | 16 | 14.9 | 13.9 | 12.8 | 11.8 | 10.8 |
| PFA(bar) | 10 | 9.3 | 8.7 | 8 | 7.4 | 6.7 |
***Packing of PP cupling fittings details
size
qty/carton

cartons size
n.w.
g.w.
pcs
cm
cm
cm
kgs
kgs
20mm

168

50
30
26.5
12.10

12.80
25mm
100
50
30
26.5
11.00

11.70
32mm
68
50
30
26.5
10.68

11.38
40mm
30
50
30
26.5
8.85

9.55
50mm
22
50
30
30
10.69

11.39
63mm
11
50
30
26.5
8.86

9.56
75mm
8
50
30
29
8.12

8.82
90mm

6
48
32
33

10.84
11.54
110mm
6
56
38
44
19.27
19.97
***Installation of pp coupling fittings
1.Dn16mm to Dn63mm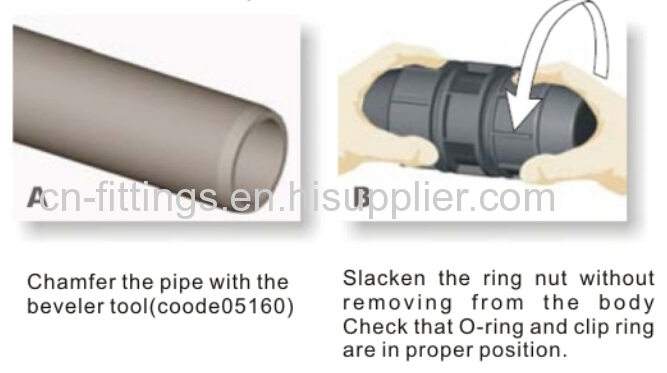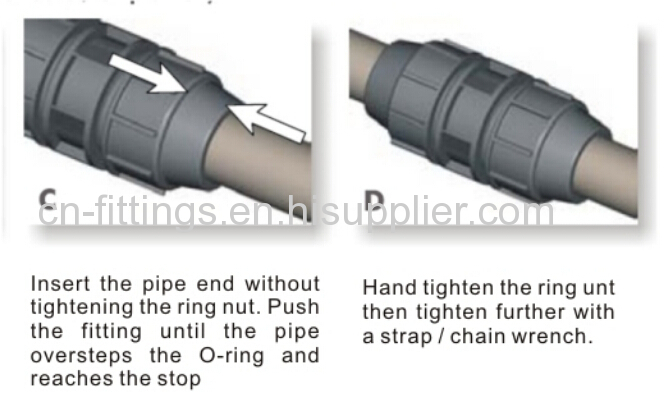 2.Dn75mm to Dn110mm