Profile
Single seal, Balanced/ Independent of direction of rotation/ Metal bellow
Operating limits
Specification:38~127mm
Pressure:≤25bar
Temperature:-20℃~400℃
Linear speed:15m/s
This series consists of none torsion transmission and torsion transmission devices with the sealing loops of rotary & stationary ring are made from flexible graphite.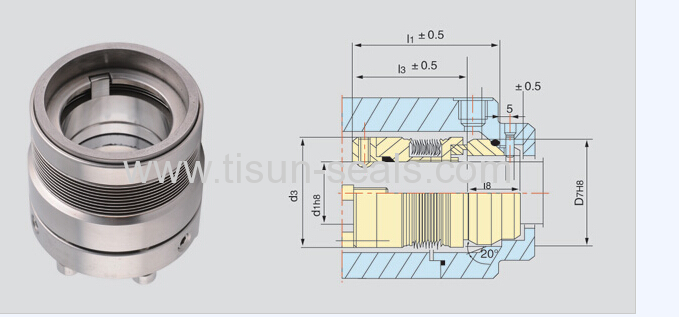 unit:mm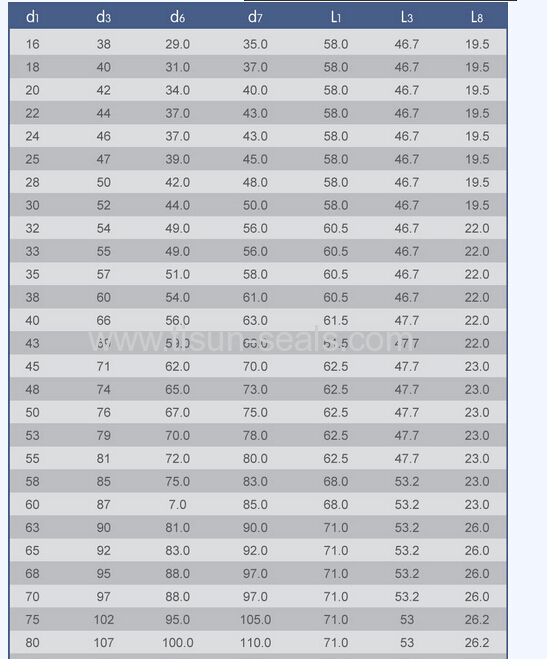 Seal failure cause analysis
1. Check the wear trace, found no grinding marks:
Sealing surface is not adhesive.Check whether spring compensation institution such as sliding or hampered.
2. No grinding crack but there are bright spots.
Sealing surface buckling will appear bright spot without grinding crack.Pressure is too high, gland screw is not tied to turn good or not good, or pump rough surface can form a bright spot.When two screw tied gland is used, its rigidity is not enough, the deformation is also one of the reasons that form the bright spot.
The emergence of this kind of symptom description: seal may leak a drive.