plastic BBQ Butane lighter with straight tube
the information of the product:
| | | | | |
| --- | --- | --- | --- | --- |
| brand | TYPE | Net weight | material | color |
| HONGBANG | HB-039C | 37g | plastic shell and STEEL tube | assorted |
Our factory have passed the 3rd party audit by BV of ISO9000.
And we also have quick delivery time for decent orders and a designing team for new products development.

Annual volume of BBQ Lighters
20,000,000 pieces
Certification
we have past ISO900 and ISO22702.

Main market
our main market isUK,USA,Gemany,Turkey,France,Holland,Australia,Thailandand so on.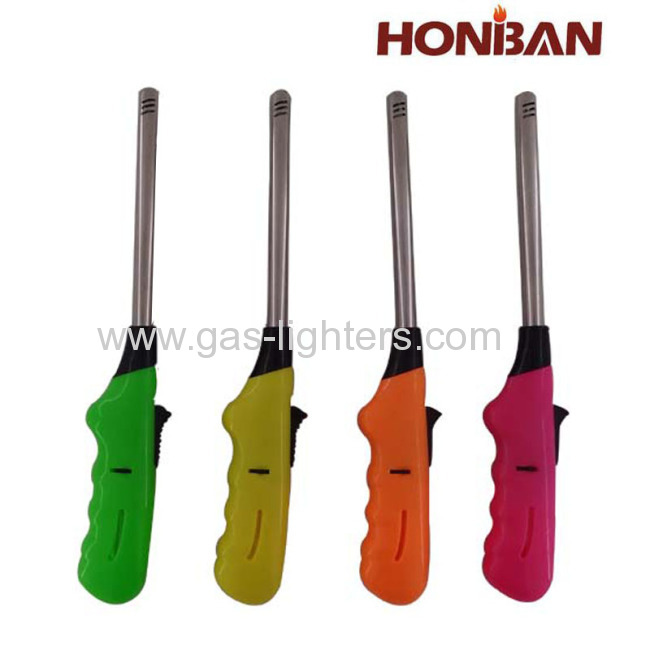 It's great for barbecues, grilling, camping, candle, home workshops and more!
Lighter produce process
Injection workroom----gas container assemble and test workroom----bbq lighter assemble work room----bbq lighter inspection workroom----bbq lighter packaging workroom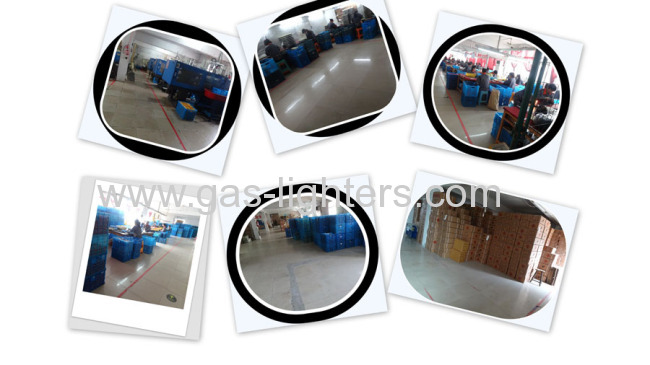 More details of the workrooms
Injection workroom
All the material we use is new ABS.
bbq lighter packaging workroom
Packaging method is slide card,blister card,dipslay box.
Inspection workroom

All our lighters are with 100% inspection.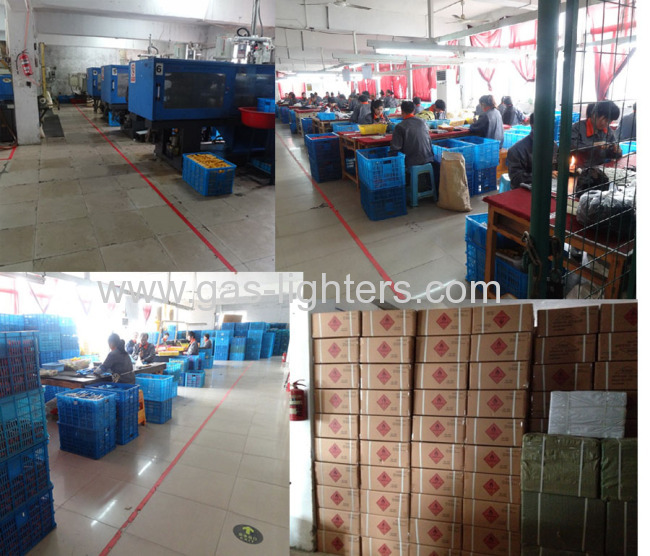 Certification: ISO22702.
Include Flame height test,Flame extinction text,Fuel compatibility test,Refilling test,Fuel columetric-displacement test,Drop test,Elevated temperature test,Internal-pressure test,Cyclic-burning-time test,Continuous-burn-time test.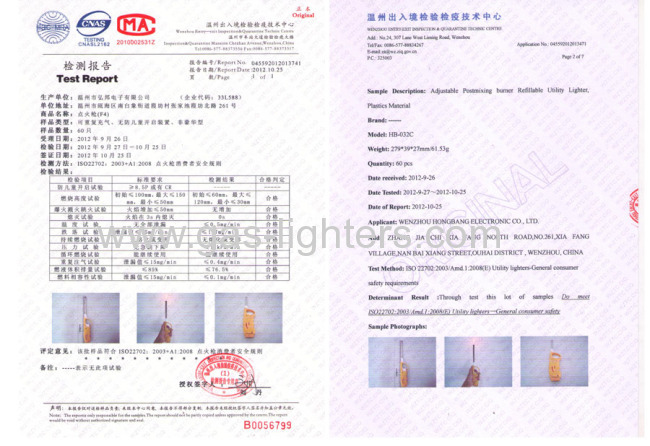 Shipping company.
Lighter is dangerous goods,class 2.1,UN1057.Usually we ship goods by MAESK or CMA.
As lighters is dangerous goods,So we usually transport lighters by one full container even if the customer order small quantity .
We have all the documents to ship dagerous goods.Like MSDS,MDGF and so on.

1.How to get latest price? Reply with price in ONE working day!!!

Email us with Model Number & item Link.
2.How to get samples?
If any sample needed,please advise your courier account.Free samples could be sent to you.
3. How do you delivered the lighters?
We usually transport lighters by sea .
4. Can you mix different models of the lighters in one container?
Yes, we can.
5. Can you make customer's logo?
Yes, we have different ways to do it: Silk Printing ,hot printing and wrap paper.
Directions of refilling:
First of all close the flame,adjuster switch,completely by turning the screw clockwise as far as it will go.
Then put the lighter upside down on the table ,press the butane gas refill firmly and vertically ,without adaptor ,into the refilling valve ,the refilling process is completed after spray-back occurs or 5-10 seconds ,after refilling wait.
At least,2 minutes before lighting up and then adjust the flame height again.
Company Contact Info.:
Wenzhou Hongbang Electronic Co.,Ltd
Address:261#,Xiangfang Road,Ouhai District,Wenzhou City,Zhejiang Province,China.
Tel:00 86 577 89601226
Fax:00 86 577 89601227
Email:sales@gas-lighters.com