NdFeB is the third rare earth magnetic materials which is called "the King of Permanent magnet". It can hold weights which are 1000 times of itself, and its price is economic. Up to now, 90% rare earth products in the world are in China. China owned 80% productions of sintered NdFeb magnets which is main application of rare earth materials. With the wide application of high-tech products and further development of application area, China's NdFeB will have more competitive advantage:
1. Product Description:Permanent Magnet| NdFeB Magnet| Neodymium Magnet| Sintered NdFeB Manget| Rare Earth Magnet| Strong Magnet| Segment Magnet| Cylinder Magnet| Arc Magnet| Round Magnet| Ring Magnet| Block Magnet
2. Grade: N33-N52 ;N33M-N50M;N33H-N48H ;N35SH-N45SH;N28UH-N40UH;28EH-38EH;28AH-33AH
3. Common Layer: Zinc-Coated, Nickel-Coated, Phosphatised, Epoxy-Coated, Gold-Coated, Silver-Coated
4. Applications: Motor Vehicle, Automotives, Moulds, Magnetic Assemblies, Automotive Tools, Ipod, Ipad, Iphone4, Iphone4s, Electronics,Toys, Electrical Appliances, Gifts Crafts, Micro-Motors, Computers, Meters, Cameras, Stereos, Appliances, Office Automation, Magnetic Therapy, and daily life in various fields.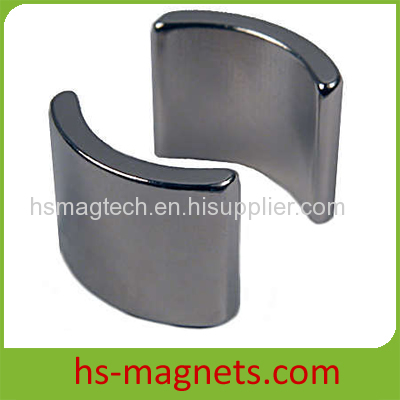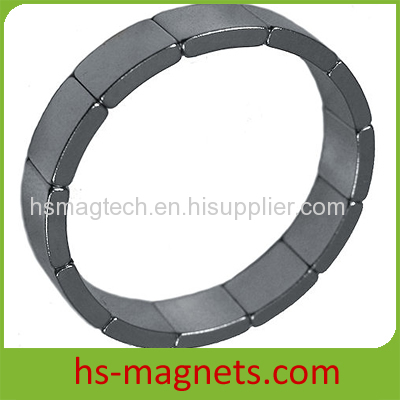 Permanent Magnets - Applications
For special applications, e.g. in the event of direct contact with water, it may be necessary to apply a surface treatment to certain types of magnets.
We provide different options for surface treatment such as nickel, zinc and epoxy, or alternatively complete enclosure in stainless steel.
The potential applications for magnets are endless, but the most common include:
Motors
Couplings
Sensors
Holding systems
Loudspeakers and microphones
We ourselves use permanent magnets for our magnetic systems, couplings, rotors and other magnetic subcomponents.