Product Description
Neodymium-iron-boron magnet is one kind of the permanent magnets.
Material Grade of NdFeB magnets:
Magnet N-( N35, N38, N40, N42, N45, N48, N50),
Magnet M-(35M, 38M, 40M, 42M, 45M, 48M),
Magnet H-(35H, 38H, 40H, 42H, 45H),
Magnet SH-(30SH, 33SH, 35SH, 38SH, 40SH, 42SH),
Magnet UH-( 28UH, 30UH, 33UH, 35UH, 38UH),
Magnet EH-(28EH, 30EH, 30EH, 33EH, 35EH)
1) Application of NdFeB magnet: Toys, package, Printer, Switchboard, Phone, voice coil motors (VCM's) in hard disk drives, high performance motors, brushless DC motors, magnetic separation, magnetic resonance imaging, sensors, loudspeakers etc.
2) The coating of NdFeB magnets can be Zn, Ni, Ni-Cu-Ni, Epoxy, CR3+ZN, NI+AG, NI+AU.
3) Our factory can also manufacture various sizes of NdFeB magnet, according to the customer's specification.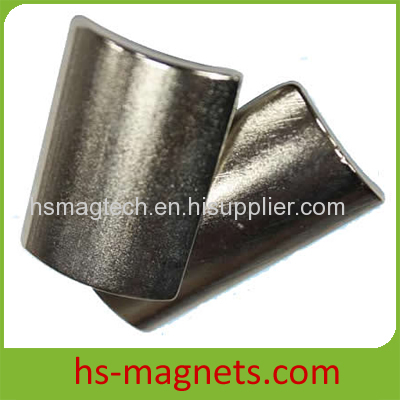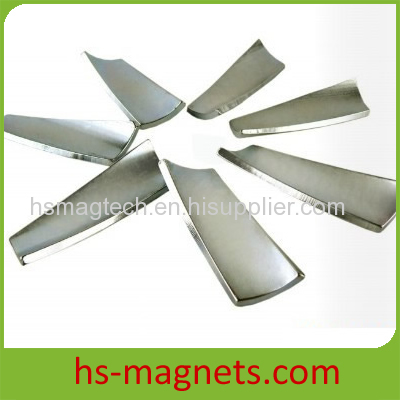 Advantages:
• Highest magnet strength available
• High resistance to demagnetization
• Operating temperature up to 240ºC
• Good at withstanding low temperatures (down to – 100ºC)
Corrosion protection is however always recommended for sintered neodymium magnets, because of the materials low corrosion resistance. The corrosion resistance of sintered NdFeB magnets can be compared to pure untreated iron.
A range of different coatings are available but sometimes complete encapsulation in i.e. stainless steel is preferable.