Jeans button

1; Different sizes, colors and designs are available;
2. High quality, Reasonable price and good service;
3; Customers designs of any buttons are welcome;
4; Free samples for your review.
Our superiority
a.We have rich experience in apparel accessories factory in China;
b.e are not only sale products,also made products at home and abroad;
c.We have a wide range of goods various styles and materials ,with attractive design;
d.Our quality is guaranteed ,because we check them by our QC.
BUTTON KINDS
1)PLASTIC BUTTON/RESION /VISLON BUTTON
2)ARCYLIC BUTTON
3)CHALK BUTTON
4)COCONUT BUTTON
5)FAKE HOR BUTTON
6)OX HORN BUTTON
7)AGOYA SHEEL BUTTON
8)SHELL BUTTON
9)WOOD BUTTON
10)BAMBOO BUTTON
11)LEATH BUTTON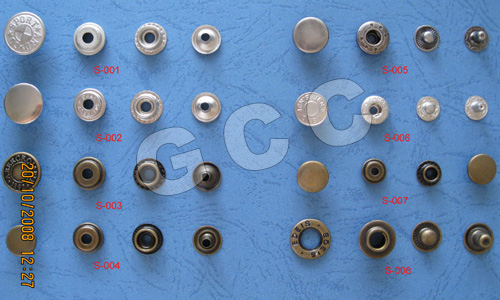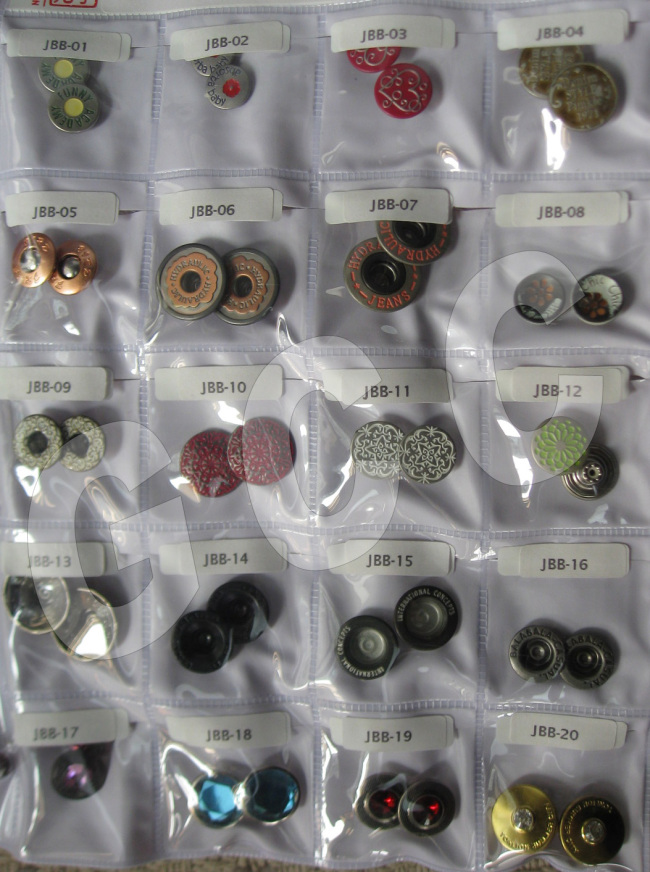 Size: from 12L(7.5mm)-64L(40mm)
Material:brass/iron/alloy
Shape: round, and customer's logo and designs are accepted
Color: nickel color,anti-brass color,anti-silver etc.
We produce all kinds of buttons, which possess good quality, customer's design are welcome. We can mark any logo or trademark on the button.