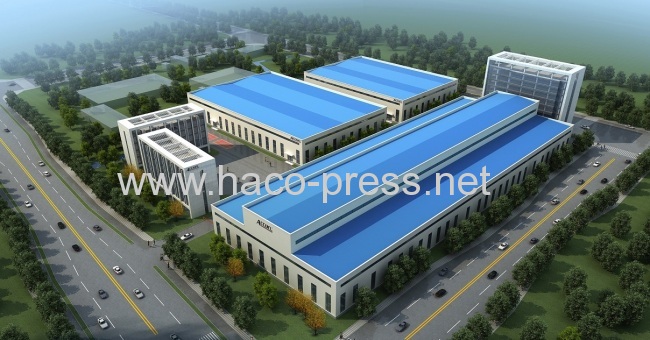 Hydraulic Forging Machine 300 Tons Hydraulic Forging Press 300T Hot Forging Press 300 Tons Hydraulic Press
Characteristics:
1. This hydraulic forging machine has two machine structures, four-column structure and frame structure. Machine body is designed through finite element structural analysis and optimization.
2. It is multi-cylinder structure to ensure uniform force on the work table.
3. Hydraulic system is controlled by integrated cartridge valve which allows flexible and reliable movement and non-leakage.
4. Electrical system adopts PLC and touch screen control manner with reliable performance.
5. There are hydraulic safety loop and lock device on the dead point of slide, so it enjoys high safety.Options:

Application:
This serie hydraulic press is specially designed for auto interior decoration parts. It is applied in hot forming and shearing of auto interior decoration parts as well as bending and flanging of metal sheet.

Options:
1. Oil heater or cooler
2. Seal ring for cylinder with good performance
3. Floating guide rail and rolling bracket used for die-change
4. Power socket
5. Blanking cushion device
6. Photoelectric protection device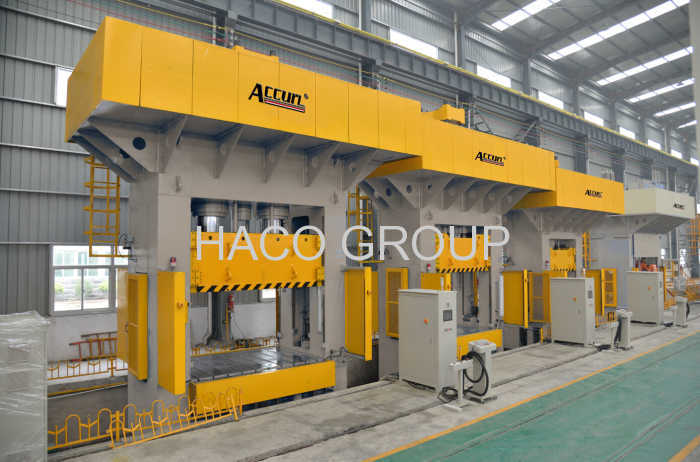 MAKE of Major Accessories
No.
Item
Standard MAKE
High Standard MAKE
1
PLC
Mitsubishi
Siemens
2
Motor
WanNan/China top brand
Siemens / Rexroth
3
Pump
Anson/Taiwan, Yuken/Japan
Siemens / Rexroth
4
Servo Pump
DAIKIN/Japan
DAIKIN/Japan
5
Solenoid Valve
Yuken/Japan
Atos/Italy, Rexroth
6
Directional Valve
Yuken/Japan
Atos/Italy, Rexroth
7
Proportional Valve
Yuken/Japan
Atos/Italy, Rexroth
8
Cartridge Valve
Jeou Gang/Taiwan,SUN/USA
SUN, Atos, Rexroth
9
Prefill Valve
TAI COLN/Taiwan
Atos/Italy, Rexroth
10
Electric Units
Schneider/France
Schneider/France
11
Light Curtain
LNTECH with CE Mark
LNTECH with CE Mark
12
Touch Screen
Weinview/Taiwan
Siemens
13
Pressure Gauge
SKON/Taiwan
SKON/Taiwan
14
Hydraulic Manifold
MADE IN TAIWAN
MADE IN TAIWAN
No worse quality components are adopted in Accurl presses.