Internal use of copper as bearings, good thermal conductivity, will not cause the body overheat, causing damage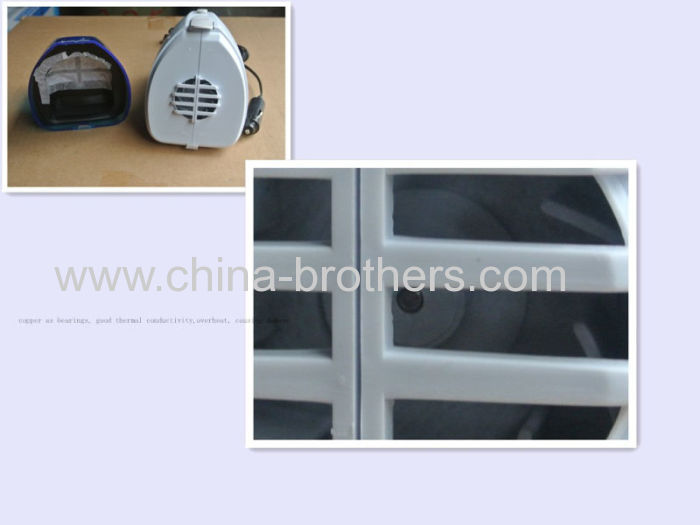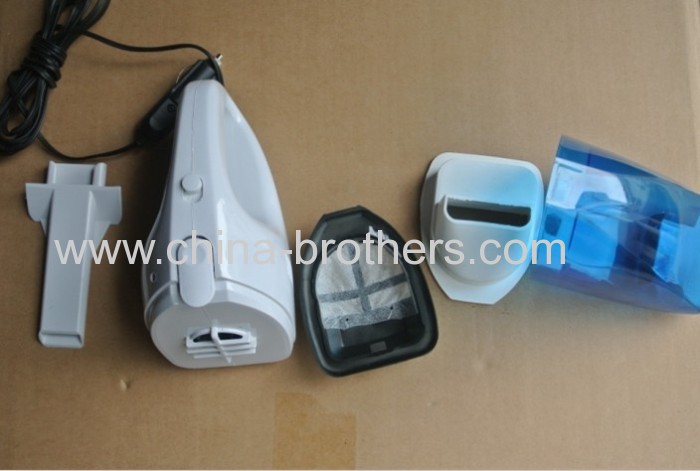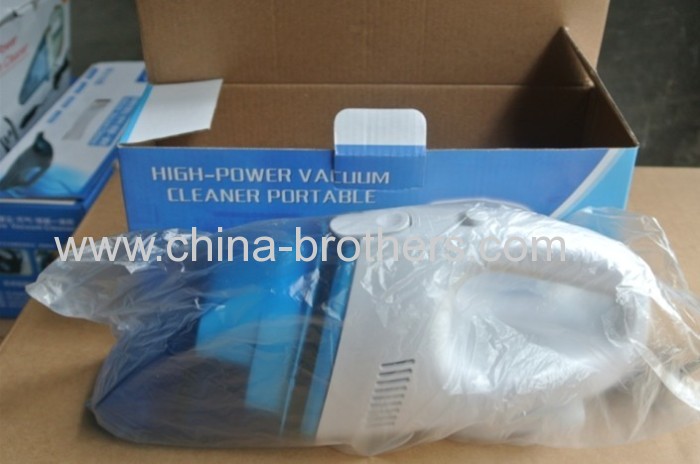 Product Features :
1 Transparent removable front cover , with a special filter, easy to be cleaned
2 With a transparent storage warehouse,
3 , with a special corner of the adsorption flat head , can absorb dust corner , a strong attraction
Usage:
1, the power supply into the car cigarette lighter socket
2, the top of the handle has a power switch control key , push the control button to the ON position to use, push to stop using OFF
3 , depending on the use of different occasions to replace the nozzle , 2.5 -meter-long cigarette lighter cable, enough to cover the interior of the vehicle anywhere in the dust ;
4, power control key device in front of a front shell button , press down detachable front shell , when you are finished or necessary cleaning , clean the filter before the open shell to prolong life, be sure to clean the filter away from the eyes and ears, use the product is not available for adsorption combustible materials , such as the burning of the cigarette butts and the like. It should be noted and moisture absorbent material , note the height of the front cover of blocking pipes (capacity ) , suction height must not exceed the amount of resistance pipes. ( Before continuing to use ,IT must be shut down before opening the hood ,pouring liquid then put it back )
For inflator
1 Place the rubber hose valve directly inserted in the top of the tire valve , when you hear the sound of tires deflated , which means that the air has been in circulation as soon as the valve wrench pressed inward 90 degrees , then the air can no longer escape ;
2 Remove the plug connector cigarette lighter ;
3 Open the motor to start inflated ;
4When inflated, the meter pointer to start with the pressure to rise, reaching a large automobile proper tire pressure indicator ( average car tire pressure is 2.2-2.5KG, watch the innermost circle reading ) , remove the plug and the gas nozzle .

For clean
open the car,cigarette lighter plug into the car's cigarette lighter socket,switch on,with a quill nozzle, easy to suck dirt in crevice and angle. Super suction, the car can quickly clean dust and other small dirt, its will be your nice choice.
Notes:
1 machine can only be used for 12V cigarette lighter power input,
2 when used, should start the car engine ;
3 If the air pressure increased rapidly within a short time ( seconds to rise to 689KPa), said that the air pressure is blocked, the air does not enter the tire off the power immediately , go under the gas nozzle, re- operation ;
4Inflatable every 15 minutes , be better to have a break