Main Technical Data:
| | |
| --- | --- |
| Model No. | ZFM-1300 Automatic lamination Machine(with powder removing system) |
| Paper size | 1300mmX1300mm-340mmX460mm |
| Paper weight | 100-500g/㎡ (≤157g after cutting ) |
| Speed | 20-50m/min |
| Voltage | 380v/50Hz (three phase) |
| Machine Power | 60KW |
| Machine weight | 9000kg |
| Overall size | 13.58m×2.3m×2.65m |
Machine description:
A. Automatic Feeder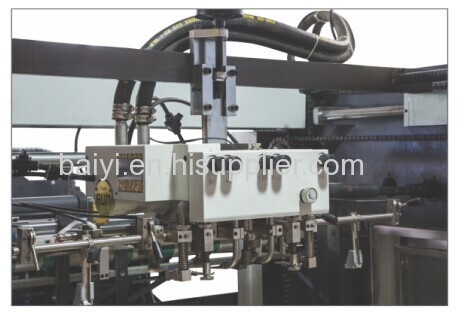 1.Adopting maintenance-free of new feeder, with 4 suction nuzzles paper
feeding system which is working stable with high speed.
2.Automatic servo system make sure paper working with high precision.
3. Non-oil try-type vacuum pump.
4. Accurate side pull regulation position system.
5. Non-stop paper feeding system which improve work efficiency.
B.Pulling Device
1. The paper adjust smoothly and accurately.
C. Automatic Powder Removing System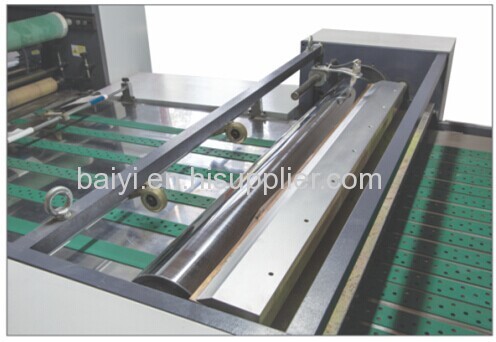 1.Vertically adjust heating, chrome calendering roller.
2.Can remove dust from the paper surface effectively.
3.Increase the brightness of the film laminating and save the glue consumption
D. Laminating Main Motor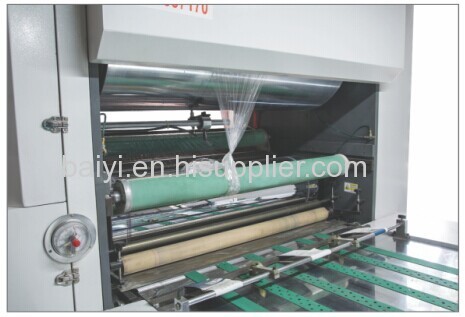 1.Equipped with hot oil heating system,which control the temperature properly.
2.Mirror grinding roller to ensure the brightness of laminating products.
3.A wide range of temperature setting range up to 180 degree.
4.Available for a variety of film: no-glue film, precoat film.
E.Touch Screen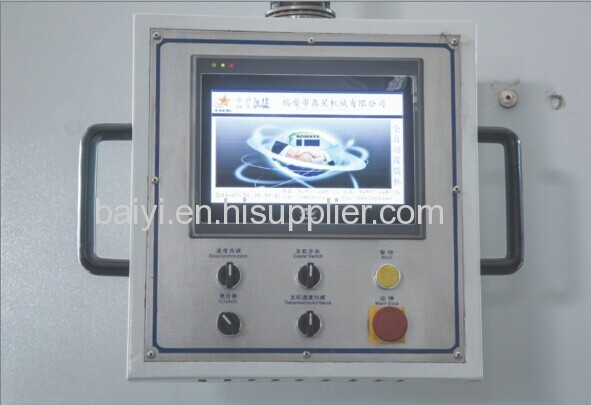 1. Human mode of operation.
2. Easy control.
F. Automatic Cutter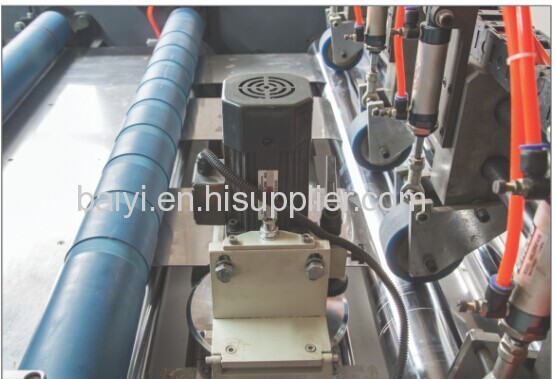 1. Equipped with 4 blade cutting ,can operate more accurate and convenient.
2. Adopts pneumatic cutting structure with easy operation.
G.Automatic Delivery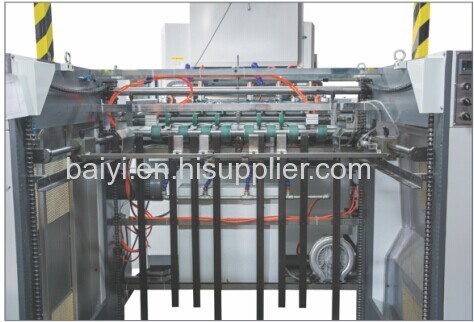 1.Non-stop delivery paper system can work with better efficiency.
2.With upper and lower blowing wind structure,can deliver the paper regularly.
3.Automatic eliminate waste paper which improve the working efficiency.
H.Corrugated Paper System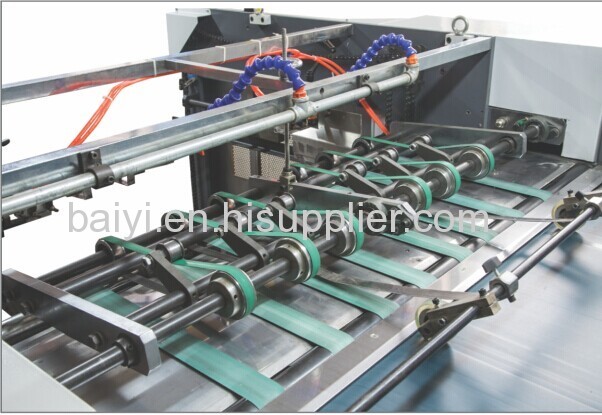 1. Thin corrugated paper reinforce the paper hardness.
2. Make the paper delivery more convenient.