Pacific supplies a large array of Poleline Hardware products designed for Telecommunication and Power Utility providers. Each product is carefully crafted to provide superior performance, worksmanship, and longevity in the field.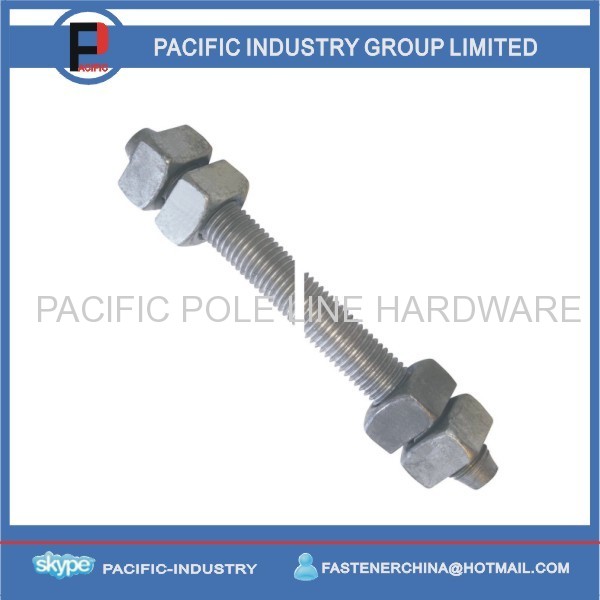 Used to secure two cable suspension clamps at opposite sides of utility pole.

Each threaded bolt is supplied with four attached regular square nuts.

Bolt provided with cone point at each end to ease starting.

Hot dip galvanized to meet ASTM Specification A153, Class C.

Allied Bolt marking (AB) and tensile load designation mark (10M) appear on unthreaded portion of each bolt.

Minimum tensile strength: 13,550 lbf.

Conforms to Bell Specification CAO 6645.

Unthreaded section is 4".
TECHNICAL DRAWINGS: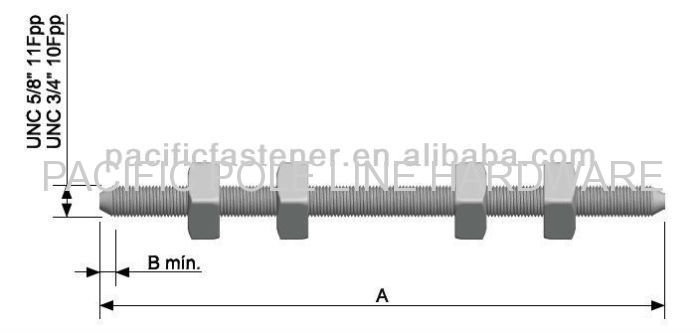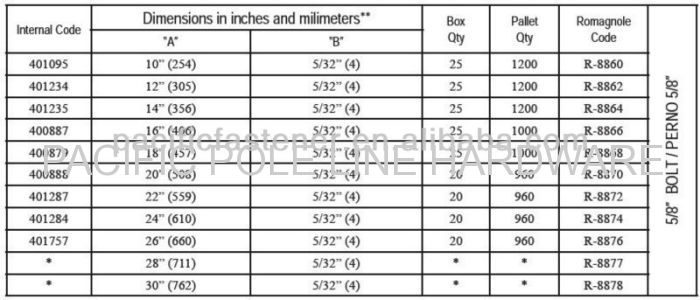 Used to secure two cable suspension clamps or other attachments on opposite sides of utility pole.


Each Double Arming Bolt is supplied with four attached square nuts.


Bolt provided with cone point at each end to ease starting.


Hot dip galvanized to meet ASTM Specification A153, Class C.


Minimum tensile strength: 4,650 lbf
PRODUCTION: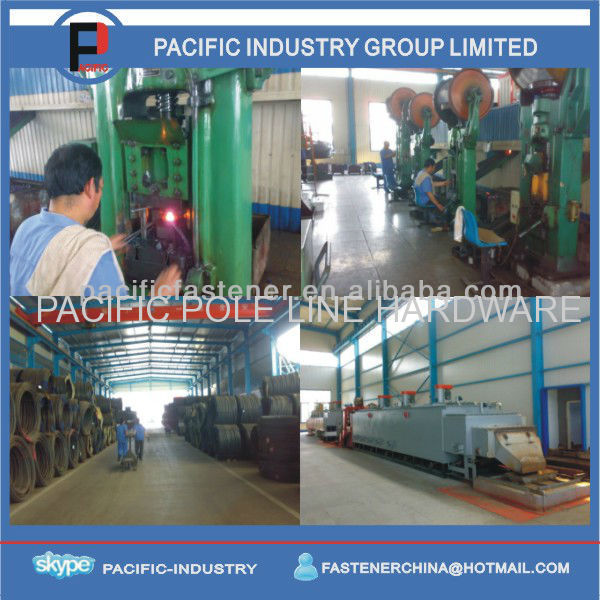 INSPECTION: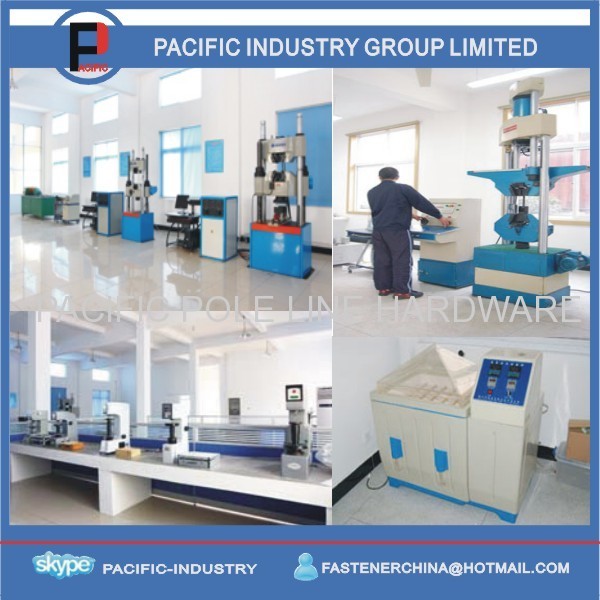 PACKING: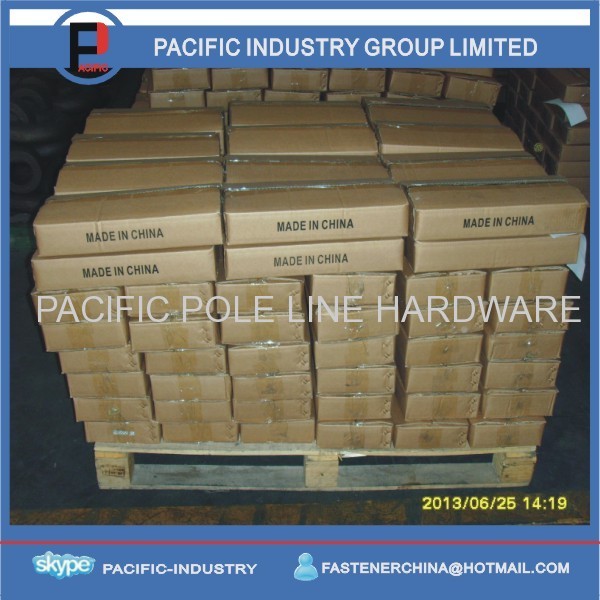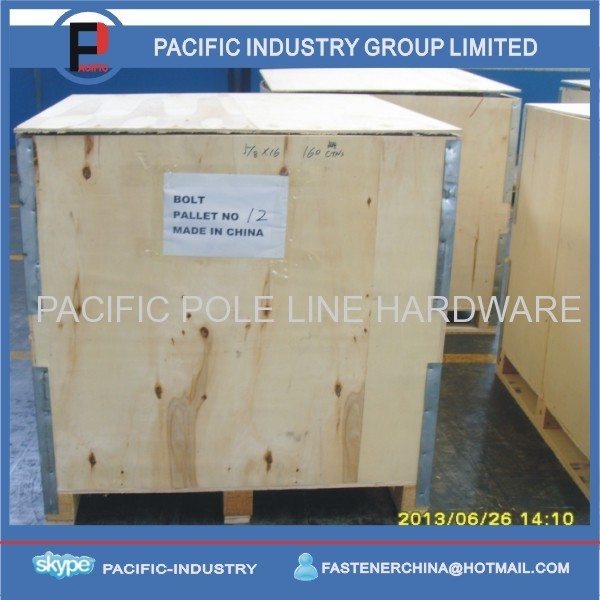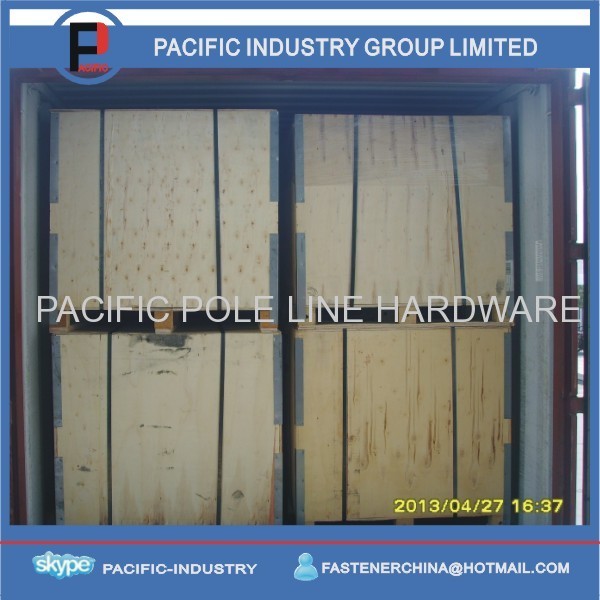 YOU MAY ALSO LIKE: