Specifications
1.High operating frequency
2.Good capability
3.Wide operating voltage range
4.Low temperature rise
5.Excellent soldering ability and heat-resistance
6.Excellent terminal strength
7.Packed in embossed carrier tape and can be used by automatic mounting machine
8.Available in customized specifications
9.Available in various sizes
10.High reliability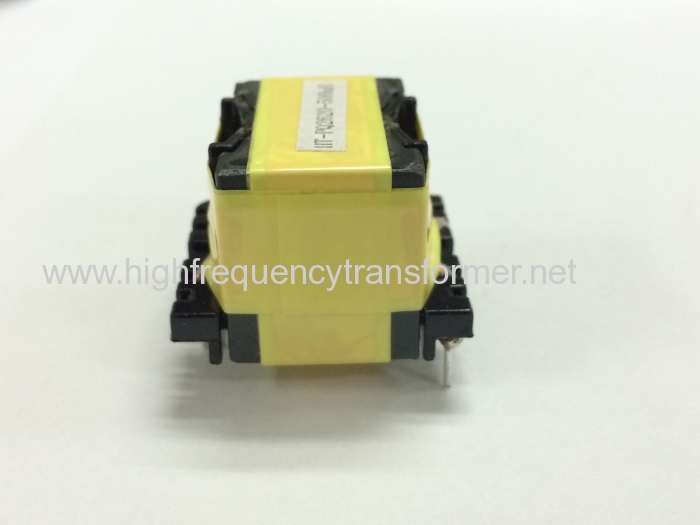 Testing Items:
∞ Turns Ratio
∞ Inductance
∞ DC resistance test
∞ Safety test
∞ Insulation resistance
∞ Leakage inductanc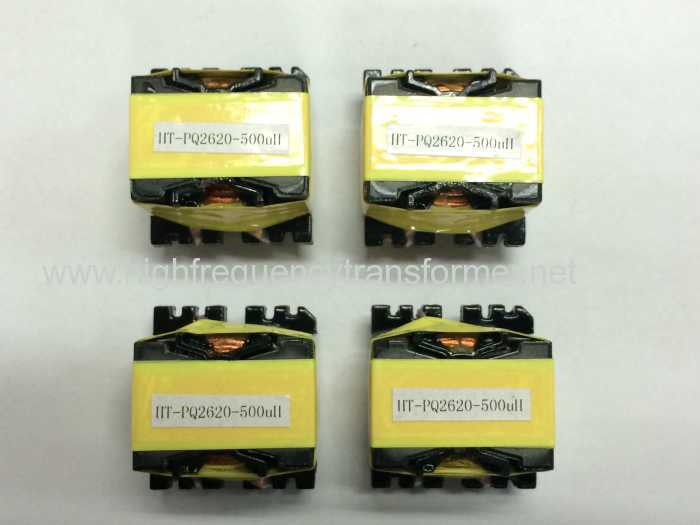 Applications:
1. Switching power output and smoothing circuits
2. Used as choke coil for high frequency SMPs
3. Countermeasure against spike ripples
4.EMI/RFI filters
5.DC/DC converters
6.IP and OP devices

Various types of transformers available, CI, UI, EFD, EP, ER, EPC, POT, RM, EE

High-frequency transformer suitable for EL/CCFL Inverter or DC/DC converter

Customer's designs are welcome

Switching power transformer

pulse transformer

telecom transformer

audio frequency transformer

isolated and line matching transformer

ignition transformer

EE5 current sensor transformer

ADSL transformer

EFD series transformer

ER series transformer

RM series transformer

EP series transformer

EPC series transformer

EE series transformer

The introduction of transformers of our main product:

EC, EE.EI and PQ type high frequency switch transformer

EP type magnet shielding switch transformer

RM type communication filter, aux power transformer

ET, FT type linearity filter

T (ring) type filter and switch transformer

G (jar shape) switch transformer

DR (I) type transformer

T (ring) iron power core, DC filter inductor

Application: switching power supplies, chargers, alarm system, TV and CRT monitor displays, UPS, VCD/DVD players, audio and visual equipment, OA machines, inverter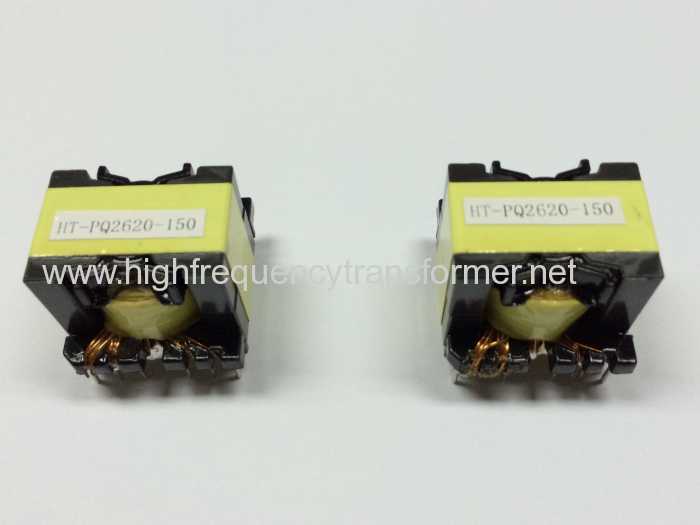 Requirement for Inquiry :
In order to quote you correctly, please provide the following information:
1. The type name or product size
2. Material or Characteristics or testing data sheet
3. Vertical or horizontal
4. Order quantity & Usage
5. It would be better to attach the drawings of winding
6. Any special packing or other requirements
Features:
1. Custom designs available
2. High efficiency of over 95%
3. High frequency range 10kHz-1MHz
4. High isolation strength
5. Lower profile and weight
6. high power density
7. High-temperature resistant
8. Operating temperature -40°C to +125°C
9. Power range 10w-10kw
10.High Power Electronic Transforme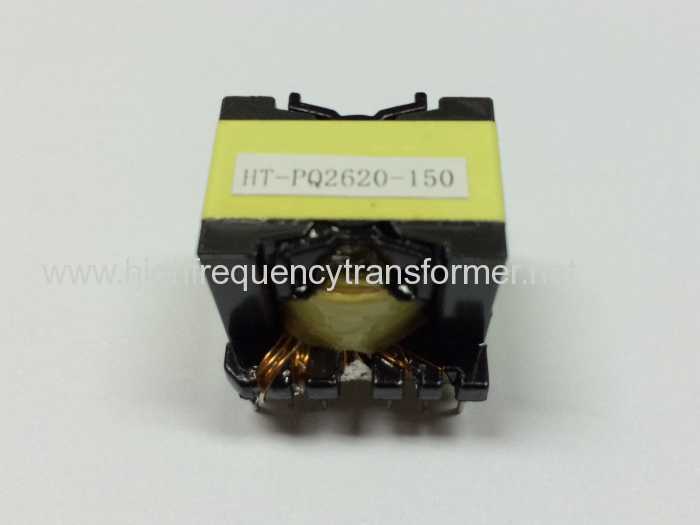 producting process:
Powder material is put in storage → Pressing → Sintering → Surface grinding → Checking → Packing → Packing storage → Out quality control → Out Going
| | |
| --- | --- |
| Series | Feature&Application |
| EE | applied in the switching power supply,main power transformer |
| EF | applied in the switching power supply,main power transformer |
| EFD | Auxiliary powr transformer,main power transformer,choke coils |
| EPC | Auxiliary powr transformer,main power transformer |
| PQ | applied in the linear filter,choke,pulse transformer,drive transformer |
| UU | varieties of switching power supply transformer,coke coils et |
| EC/EER/ER | applied in the linear filter ,current tranformer,smoothing choke coil,drive transformer, switching power transformers. |
| RM | filters, inductors and transformers for telecommunication other electronic equipment |
| POT | filters for telecommunication equipment,and various kinds of inductors and transformers |
| DR | Choke coils, Peaking coils, Linearity coils, Alarm coils, Power choke coils, Fixed choke coils, Filtering coils,etc; |
| EI | Various kinds of transformers and chokes. |
| Toroidal Core (ring) | Pulse and wide-band transformers, various types of filters, inductors and chokes. |
Advantage:
Hangtung transformers have year's experiences in transformers producing and we can supply the transformers according to your own design and specification.
We deliver in time and have the perfect. After-service.
We can give the most competitive china mainland price for you.
We will always welcome your inquiry!