Bonded Disc Magnetic Button Bag
Specifications
1.High quality neodymium magnet
2.Custom-made dimension
3.Reasonable price
4.Certificate:ISO9001:2008
5.Coating:Ni Zn etc.

Bonded Disc Magnetic Button Bag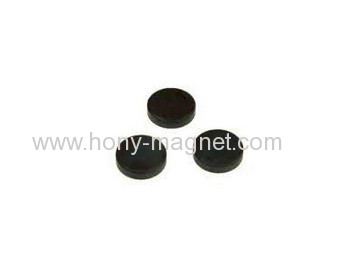 Bonded Disc Magnetic Button Bag
1.Magnet Information
Description
Sintered NdFeB Magnet
Material:
Neodymium-Iron-Boron
Shape:
Ring, Thin-wall ring, Disc, Cylinder, Segment,Contersunk, Tapezoid, Irregular Shape…With special shape requirement, we have own R & D dept. to support
Coating:
Ni-Cu-Ni, Nickel, Zn, Gold, Cr, Silver, Copper, Anti-Rust Oil, Spray Rolling, Black, Grey Epoxy, PTFE, Parylene, and so on.

2.Magne tic Performance Sheet
Grade
Remanence(Br)
Coercivity(BH)
Temperature
max kJ/m3
mT
KJ/M3
(Tw°C)
(kGs)
MGOe


N35-N52
1170-1480
263-422
80 °C
(10.3-14.8)
(33-53)
35M-50M
1080-1450
263-406
100 °C
(10.8-14.5)
(33-51)
35H-48H
1170-1430
(263-390)
120 °C
(11.7-14.3)
(33-49)
35SH-45SH
1130-1380
247-366
150 °C
(11.3-13.8)
(33-46)
30UH-40UH
1080-1280
263-326
180 °C
(10.8-12.8)
(33-41)
30EH-38EH
1080-1250
223-310
200 °C
(10.8-12.5)
(28-39)
Bonded Disc Magnetic Button Bag
Delivery
All available shipping ways could be applied, by courier, by air or by sea.
Appointed shipping company or our own forwarders all could be used in shipment.
Full-way tracking the cargos for you before the goods arrive.
Buyer's Guide
In order to quote you the best price quickly, please provide the following information:
1.Product size,grade,coating,etc.
2.Order quantity;
3.Attached the drawings if customized
4.Any special packing or other requirements
Our advantage
1. Fast reply: all your enquiry will be replied within 24 hours;
2. Reasonable price: we are direct manufacturer and able to offer better price;
3. Good quality: we are experienced in quality control;
4. Fast delivery time:7-20 days