Product name:Slim Away Adjustable Slimming Belt
Weight Loss Belt 5 Zippers Fitness
Model No: BW-50071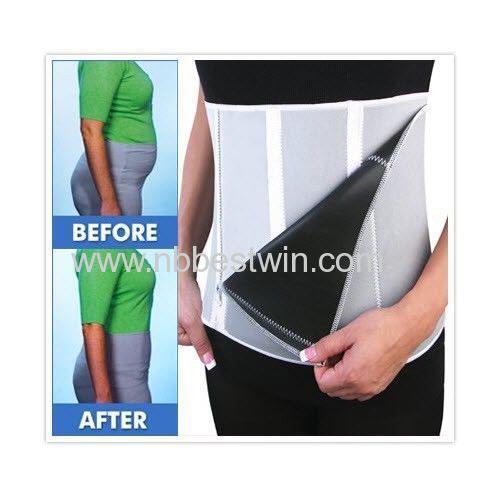 Description:
Slimming Belt takes inches off your waist to make you look slim instantly! And nobody can tell you're wearing it!
It works for everyone size 50 down to size 22. Slimming Belt provides great back support,
and you can even use it while you exercise to shed water weight faster!
Features:
Fits size 22″ – 50″ Waists
Fabric Seals in Body Heat to Help You Lose Water Weight
Smooths Bulk Around Your Waist for a Smooth Look
5 Zipper Closures Adjust as You Lose Weight
Provides Back Support, too!