BTMS 2040 EPS Foam Medium-size Processing Center
Features:
*large-scale 3D surface modeling.
Z axis height can be increased the 1.5 meters, processing large size, and suitable for large three-dimensional surface machining.
*Intelligent processing cross-border protection function to prevent the mechanical impact due to excessive design documents processing.
*Diversity control can control the processing speed idling speed, cutting speed, greatly improve the quality of processed product and processing efficiency.
*Size and model can be chosen.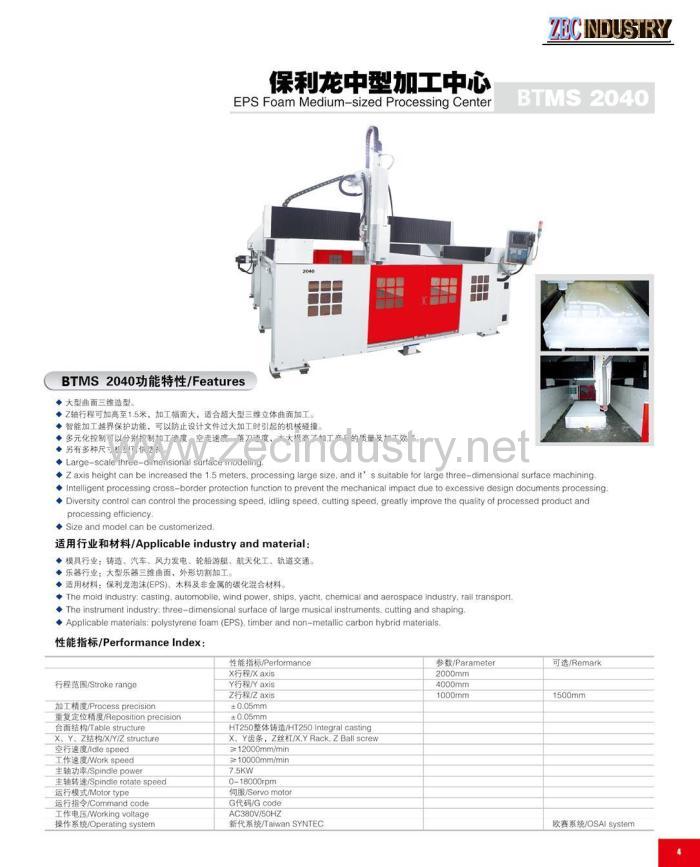 Applicable industry and material:
* The mold industry: casting, automobile, wind power, ships, yacht, space, chemical and aerospace industry, rail transport.
*The instrument industry: three-dimensional surface of large musical instruments, cutting and shaping.
*Applicable materials: polystyrene foam(EPS), timber and non-metallic carbon hybrid materials.