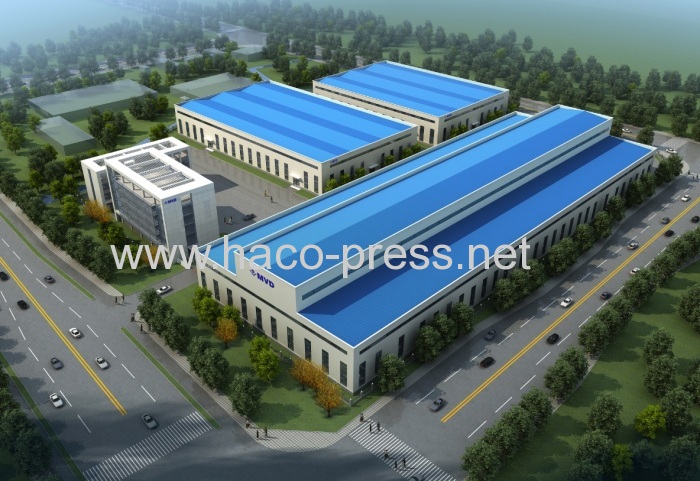 1.COMPANY INTRODUCTION:

1.More than 12 years experience for Hydraulic Press and 16 years for sheet metal machinery
2.Total Number of Employee: 455
3.Number of R & D Staff: 26
4.Floor Area: 56,765m2
5.New factory area: 61,321m2
6.Whole factory is controlled by ERP-Enterprise Resource Plan
We are producing below ranges of machines:

1.CNC Press Brake
2.CNC Laser Cutter
3.CNC Punch Press
4.CNC Shears
5.Hydraulic Press
6.Pipe & Roller Bender
7.Iron Worker
8.Automatic Production line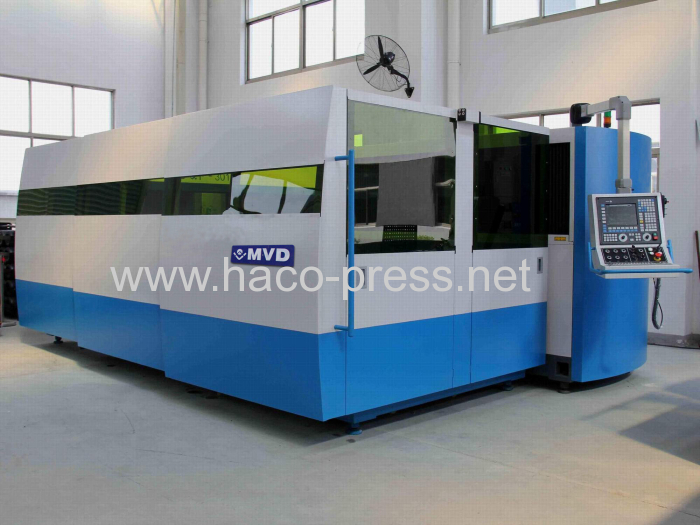 CNC Fiber Laser Cutting Machine 1000W stainless steel laser cutting machine 2mm Metal Fiber Laser Cutting Machine
CNC Laser Cutting Machine Features:
1. Double ball screw close-loop system and open-type CNC system, ensure high processing accuracy and high working efficiency during high speed cutting.
2. Standard collocation of 2000W fiber laser generator and optional 500W~3000W fiber laser generator. Low maintenance cost.
3. Enclosure design conforms to CE standard for reliable and safe processing. Pallet changer working table is convenient for material uploading and unloading and further promotes working efficiency.
4. Aiming at high speed cutting, we design and manufacture strengthened welded machine body after 2 times of aging process, ensuring long-term accuracy and stability of performance.
5. Standard collocation of dual-pressure gas control system of 3 gas sources (high pressure air, nitrogen, oxygen) meets the processing requirement of all kinds of materials. Easy operation and low cost.
6. Standard collocation of automatic nesting software (including material management and optimized processing technology) and providing with database of process parameters for easy operation and simple management.
7. Optimized optical lens, specially designed nozzle and sensor technology realize more smooth and more stable cutting. Optional collocation of 2000mm×4000mm, 2000mm×6000mm working table.
CNC Laser Cutting Machine Application Field
suitable for cutting stainless steel, carbon steel, mild steel, alloy steel, galvanized steel, silicon steel, spring steel, titanium sheet, iron sheet, inox sheet and other metal sheet, metal plate, etc.
applicable to sheet metals, electrical cabinet, kitchenware, hardware, metal enclosure, advertising, lighting lamps, decoration, gifts, medical instruments, automotive parts and other metal cutting fields.
CNC Laser Cutting Machine Technical Parameter
Laser Type

Fiber laser

Laser Brand

IPG / Coherent / Raycus

Laser Power

500W / 1000W / 2000W / 3000W

Working area

1500mmX3000mm / 2000mmX4000mm / 2000mmmX6000mm

Working Table Structure

Fixed Working Table / Pallet Changer Working Table

Control System

PMAC full-closed loop servo control

Driving Mode

Double ball screw driving / Double gear rack driving

Idle/Processing Speed

72m/min / 36m/min; 120m/min / 60m/min

Positioning Accuracy

0.05mm

Protection System

Enclosure protection

Laser Head

Precitec / Laser Mech / Golden Laser

Power Supply

AC220V ± 5% 50 / 60Hz / AC380V ± 5% 50 / 60Hz

Total Power

6KW~20KW

Floor Space

5.6mX3.2m / 6mX4.6m (shuttle working table) 8.5mX4.2m

Other Standard Collocation

Metal nesting software, dual-pressure gas route of 3 kind gas sources, dynamic focus, remote controller, etc.

Auxiliary System

Cooling System:

Dual temperature dual control water chiller with purification system

Lubrication System

Manual lubrication

Laser cooling system

Horizontal air conditioning

Auxiliary gas system

dual-pressure gas route of 3 kind gas sources

Laser cutting head

Dynamic focus

Circuit and protection system

Independent work station

Software System

Software

MVD Laser Cutting Software, Metal Nesting Software

Supported Format:

PLT, DXF, BMP, AI, DST, DWG, etc.

Related Machine Model

XJG-6040 DT

Fiber Laser Cutting Machine 600X400mm

XJG-13090 DT

Fiber Laser Cutting Machine 1300X900mm

XJG-150300 DT

Fiber Laser Cutting Machine 1500X3000mm

GJMSJG-Series

YAG Laser Cutting Machine 600X400mm,1300X900mm,1300X2500mm,1500X3000mm