The 508MM Overhead Conductor Stringing Blocks (Running out blocks) are used for overhead transmisson line conductor or OPGW stringing. The sheave of blocks is made in aluminum alloy lined with neoprene or high strength MC Nylon.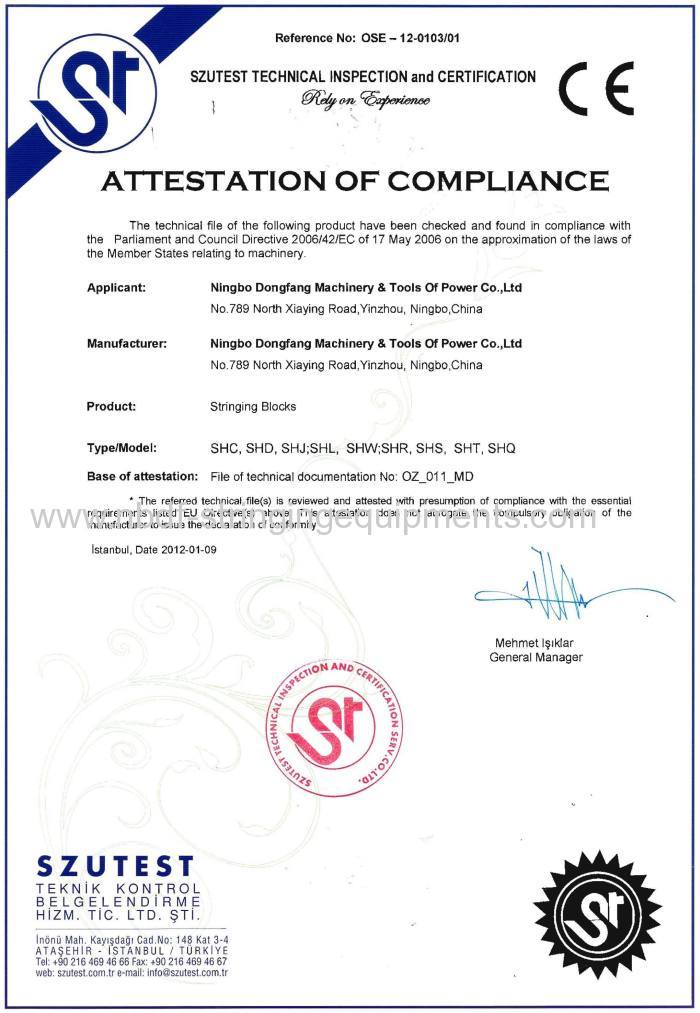 508MM Overhead Transmission Line Cable Stringing Blocks
Item No.

Model

ACSR Size Range (mm²)

Working Load (KN)

Weight (kg)

Material of Sheave

10101

SHD508

300-400

20

18

Aluminum alloy

10104

SHDN508

300-400

20

16

MC Nylon

10104A

SHDN508X100

300-400

20

17

MC Nylon

10102

SHS508

300-400

40

61

Central steel or Nylon sheave, Side sheave Aluminum lined with neoprene

10105

SHSLN508

300-400

40

47

10107

SHSQN508

300-400

40

43

Nylon, optional can be lined with neoprene

10107A

SHSQN508X100

400

40

46

10108

SHWQN508

300-400

60

70

10108A

SHWQN508X100

300-400

60

76
Application: It is suitable to string single, two or three, four stranded aluminum and ACSR conductors on tangent structures. Compression sleeves, swivel connectors, and pulling rope connectors can pass through the groove. The sheave is made in aluminum alloy or high strength nylon. The size 508X75 mm aluminum alloy sheave can be lined with neoprene.
Note:
1. Clevis fitting are optional, please specify when ordering. Customized blocks could be supplied on request. The data in the model means the outer diameter of sheave X width of sheave (mm).
2. All the sheaves are mounted on ball bearings. The frame of blocks is made in galvanized steel.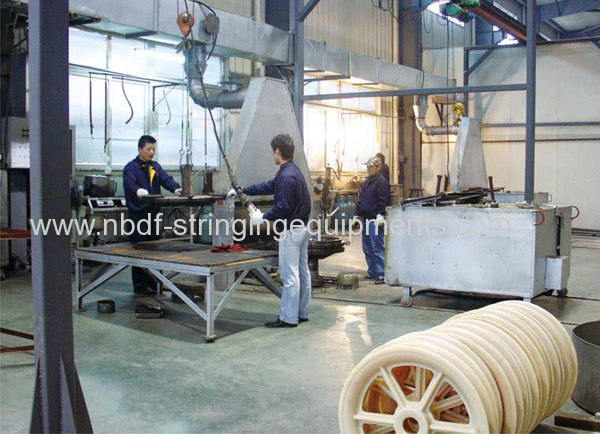 Aluminum sheave is die casted with high stregnth and light weight.

We have made a lot of stringing blocks with aluminum alloy sheave lined with neoprene.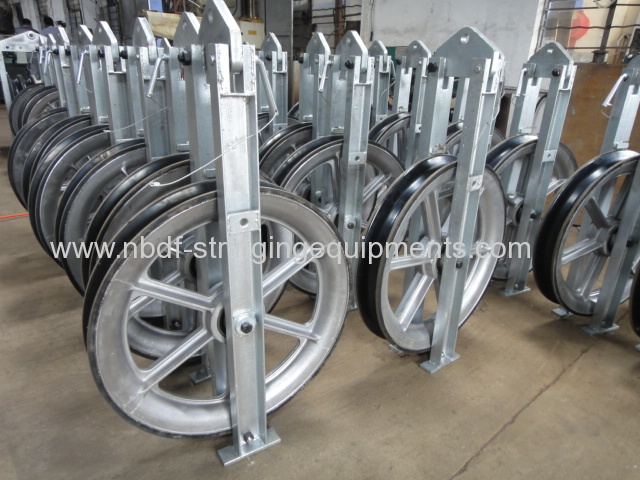 Stringing blocks with aluminum sheaves are loaded in container.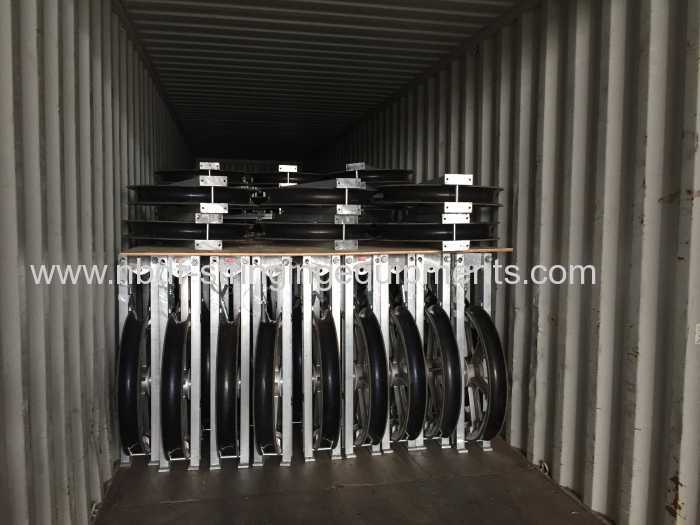 Specially designed helicopter stringing blocks are also available.
Three sheaves stringing blocks: Central steel or nylon sheaves, both sides aluminum alloy sheaves lined with neoprene.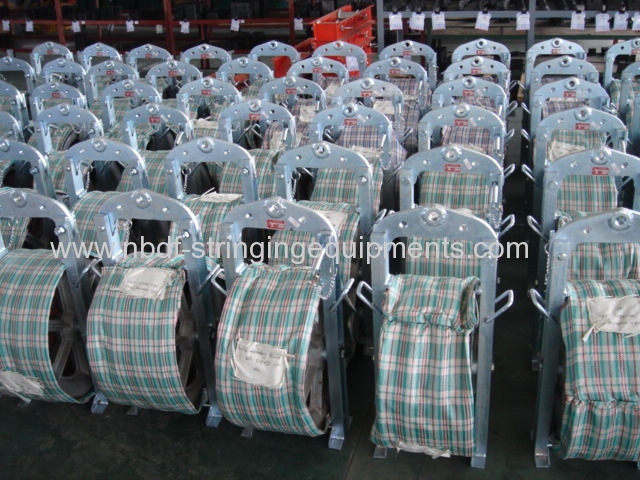 Payment
1. We accept T/T and L/C.
2. Please send swift copy of T/T if you arrange payment by T/T
3. Please send us the L/C draft to us before issue L/C.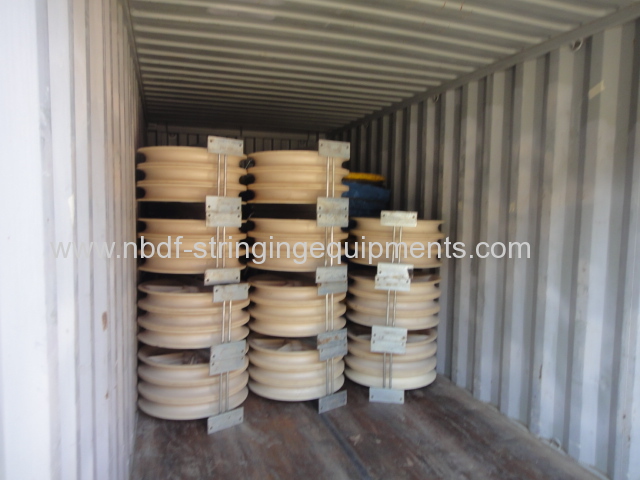 Why choose us:
1. High quality and competitive price, complete quality control and test system in the company.
2. Leading and biggest manufacture for stringing equipment and tools in China.
3. We have 25 years of production experience, and more than 1000 customers in the country and abroad market. The stringing blocks have been sold to more than 40 countries.
4. Customer specially ordered products are available, such as helicopter stringing blocks.
4. Big stock condition for fast shipment.
5. Detailed pre-sales service and fast active after-sales service. Response within 12 hours after-sales service