NC metal sheet hydraulic press brakeEstun E21 control China hydraulic press brake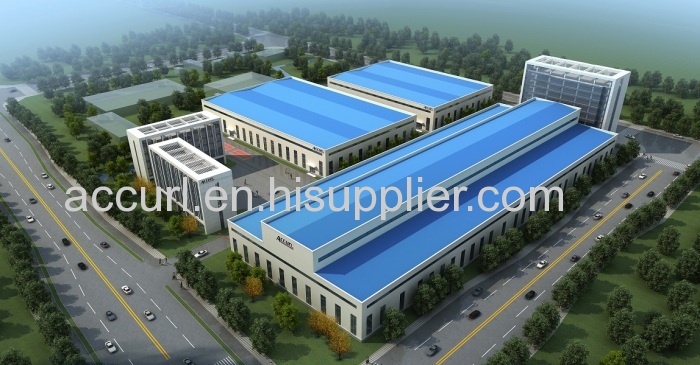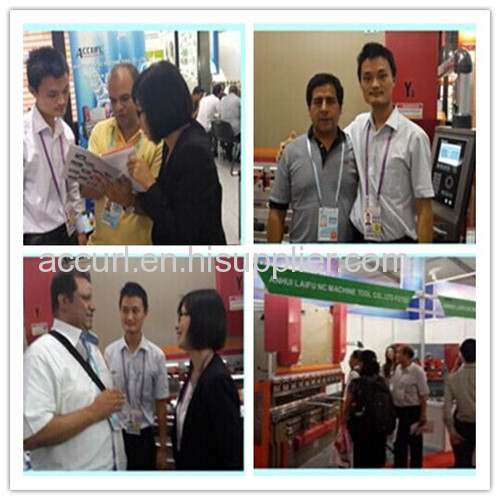 1. ACCURL is a professional manufacturer, which have already been in this field for 17 years.
We own research and development group with advanced technology.
Our sales team can suggest clients suitable model to meet need.
Experienced engineers to offer after sales service at abroad. ( installation, trainng, maintenance)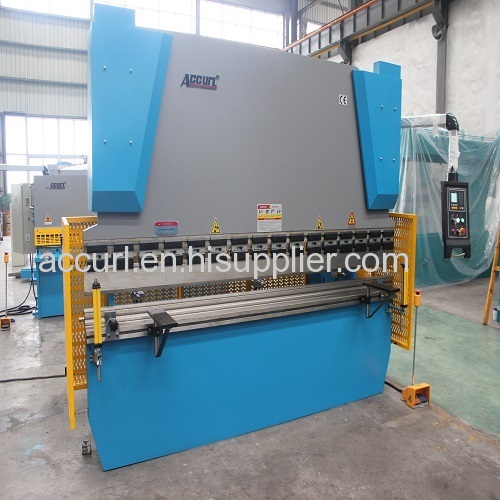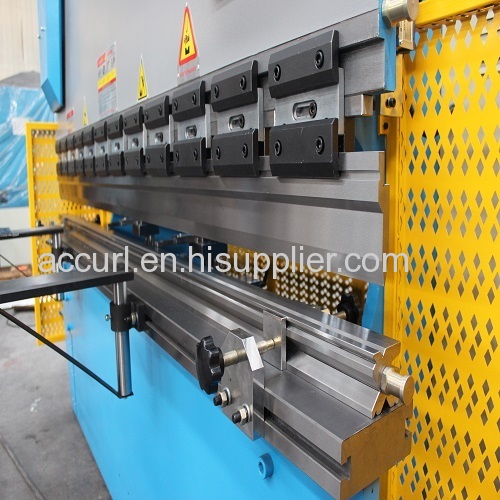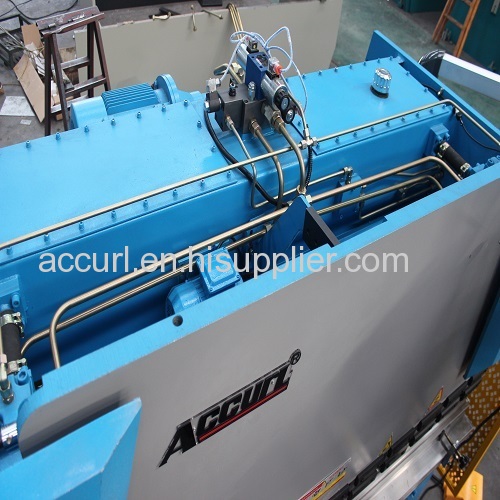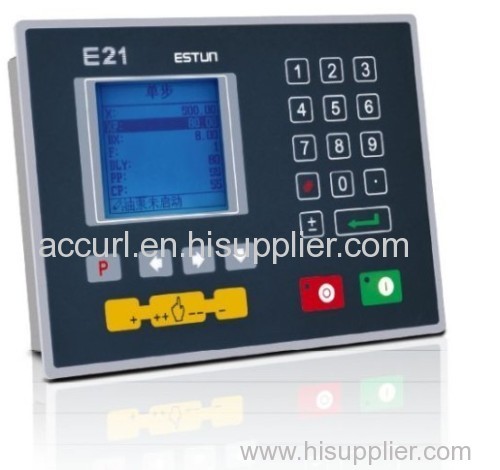 2. Machine: Press Brakes is with bending length from 1.25m to 12m and bending thickness can be 25mm steel.
Main parts are imported directly from German, Japan, America, Netherland, Italy.
NC control WC67Y series Machine overall shape at a time without welding.
E21 system control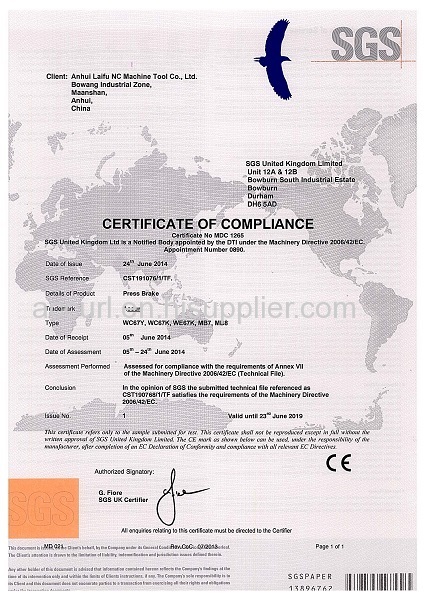 3. Certification: All series are all with CE certification after SGS inspection.
They are available with goose neck top tool multi V bottom tool, motorised back guage and tiltable fingerblocks.
4. After sales service: 5 years.
During 5 years, we'll offer spare parts needing to be changd for free. ( except damaged led by wrong operation)
Model

(WC67Y)

Nominal Pressure (kN)

Length of table (mm)

Distance Between Housing (mm)

Throat Depth (mm)

Stroke (mm)

Open Hight (mm)

Main Motor (kW)

Dimensions
(L x W x H) (mm)

weight (T)

40/2000

400

2000

1600

200

110

335

4

2545x1510x2050

3

40/2500

400

2500

2000

200

110

335

4

2950x1510x2080

3.5

63/2000

630

2000

1600

250

110

350

5.5

2555x1600x2130

3.8

63/2500

630

2500

2000

250

110

350

5.5

2960x1600x2180

4.2

63/3200

630

3200

2600

250

110

350

5.5

3740x1600x2230

5.2

100/2500

1000

2500

2000

350

150

400

7.5

2980x1650x2330

6.3

100/3200

1000

3200

2600

350

150

400

7.5

3740x1650x2355

7

100/4000

1000

4000

3200

350

150

400

7.5

4550x1650x2450

8.8

100/5000

1000

5000

4000

350

150

400

7.5

5100x1500x2650

11.8

125/2500

1250

2500

2000

350

150

410

7.5

3980x1650x2370

7.5

125/3200

1250

3200

2600

350

150

410

7.5

3750x1650x2450

8.2

125/4000

1250

4000

3200

350

150

410

7.5

4550x1650x2470

9

125/5000

1250

5000

4000

350

150

410

7.5

5100x1500x2795

11.5

125/6000

1250

6000

4500

350

150

410

7.5

6100x1500x2895

14

160/2500

1600

2500

2000

350

150

425

11

2980x1715x2410

8.5

160/3200

1600

3200

2550

350

150

425

11

3750x1715x2450

11

160/4000

1600

4000

3200

350

190

450

11

4550x1715x2730

12

160/5000

1600

5000

4000

350

190

450

11

5100x1570x2900

15.5

160/6000

1600

6000

4500

350

190

450

11

6100x1570x3010

19

200/3200

2000

3200

2600

350

240

460

11

3750x1815x2715

13

200/4000

2000

4000

3200

350

240

460

11

4550x1815x2850

14

200/5000

2000

5000

3800

350

240

460

11

5100x1715x3020

18.5

200/6000

2000

6000

4500

350

240

460

11

6100x1715x3120

21

250/3200

2500

3200

2600

400

240

525

11

3750x2010x2850

15.5

250/4000

2500

4000

3200

400

240

525

11

4550x2010x3010

17

250/5000

2500

5000

3800

400

240

525

11

5100x1890x3190

21.5

250/6000

2500

6000

4500

400

240

525

11

6100x1890x3350

28

300/3200

3000

3200

2600

400

250

545

15

3740x2100x3235

19.5

300/4000

3000

4000

3200

400

250

545

15

4340x2100x3300

22

300/5000

3000

5000

3800

400

250

545

15

5100x2100x3430

26

300/6000

3000

6000

4500

400

250

545

15

6100x2100x3490

29
5. Hydraulic Press Brake Features include:
System Intermediate Upper clamps with Anti Wedges

Plate Support Arms

Powered Depth Axis

Backstop

Light guards

Top and Bottom Tooling

Estun NC control

REXROTH/ HOERBIGER Hydraulic

TELEMECANIQUE/SCHNEIDER Electrics

More product information is available on request