PA Series Single Phase Electric Hoist Winch Main Feature: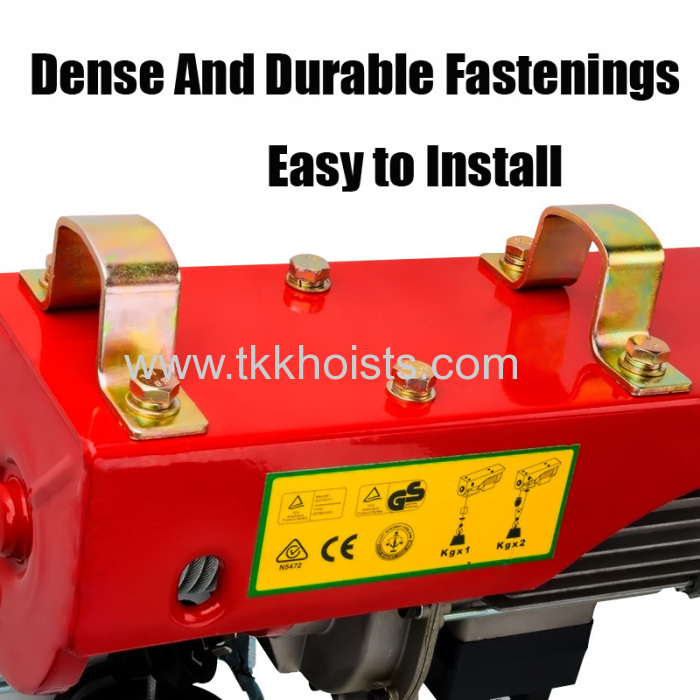 Dense and durable fastenings, can be easy to install in hoist frame and round pipe.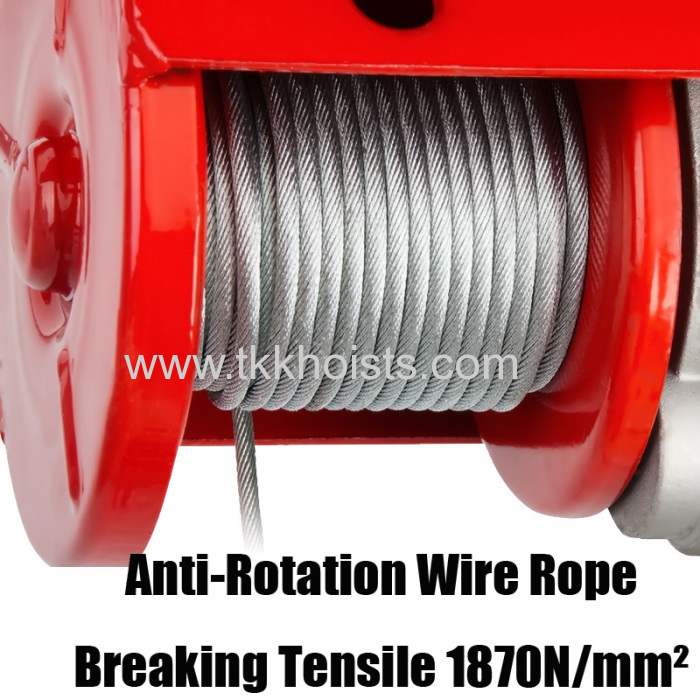 Anti ratation 7×19 wire rope, Max breaking tensile is 1870N/mm².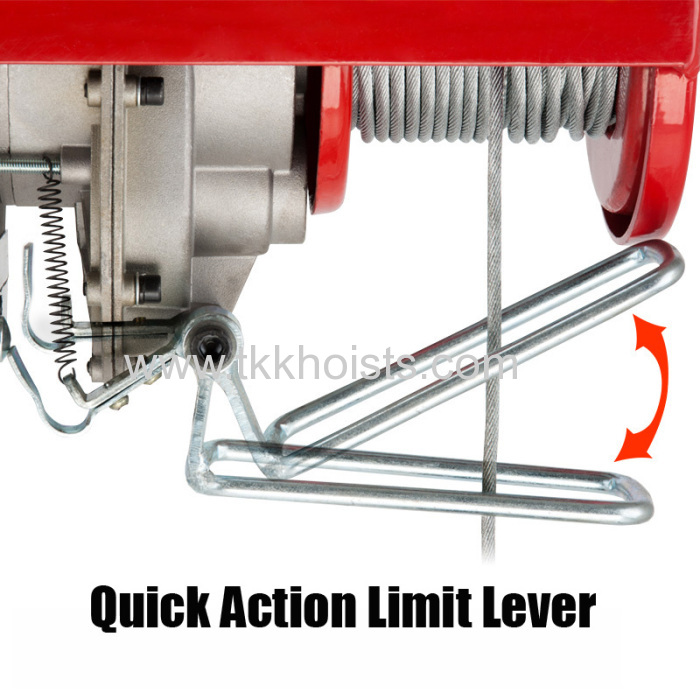 Standard quick action upper limit lever, can stop the load when the pedent switch didn't work. Lower limit mini electric hoist model option available.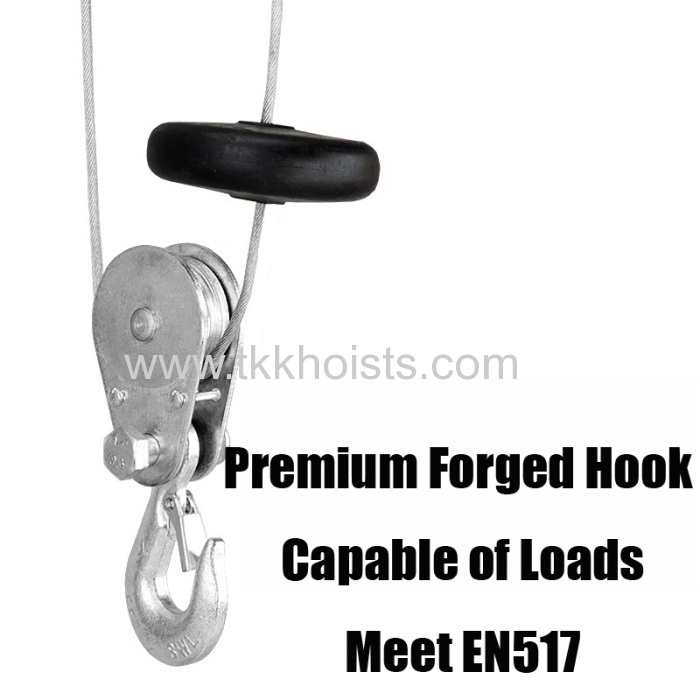 Forged and heat treat lifting hook with safety latch, Meet EN517.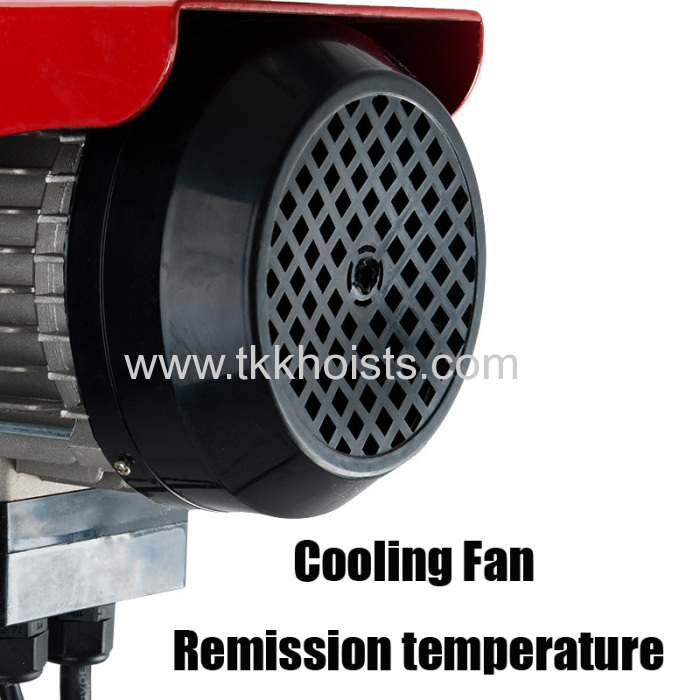 Cooling fan design, and dissipate the extra heat generated by the motor.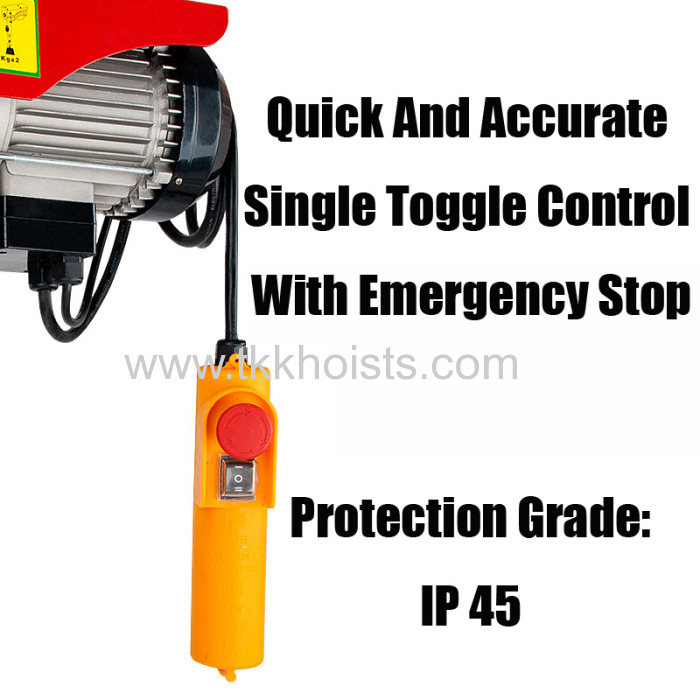 Quick and accurate single toggle control with emergency stop switch. Protection grade IP45.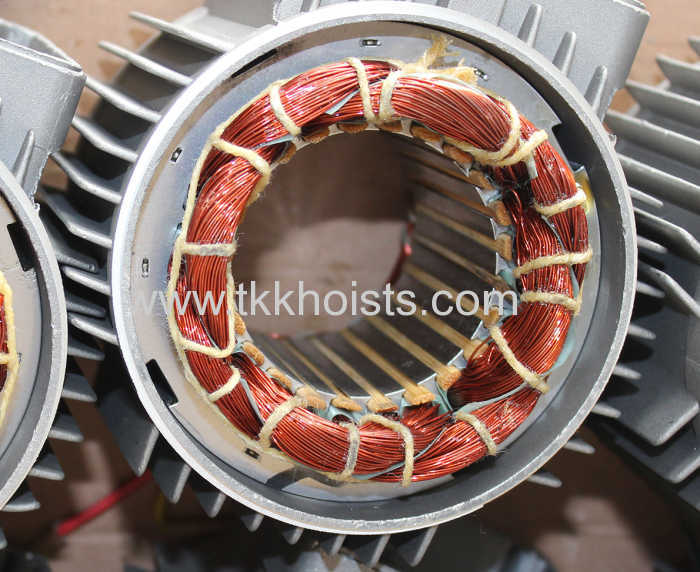 Copper enamelled wire motor winding, Greatly reduce the temperature of the motor and extend the life of the motor.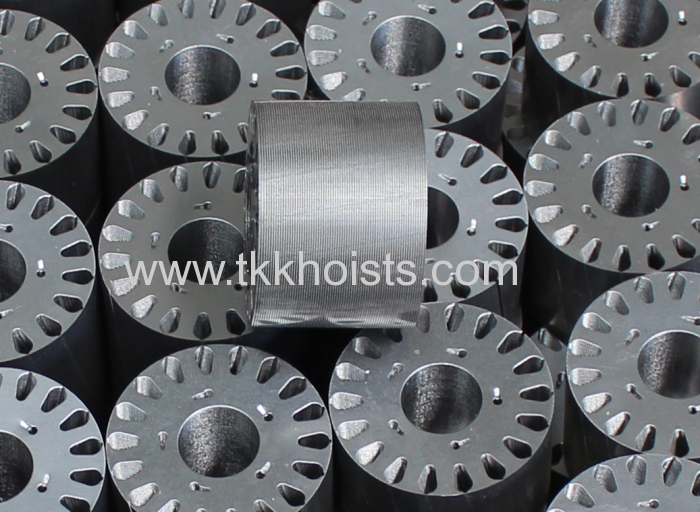 High quality cilicon steel material of the rotor and stator, High speed automatic punch machined.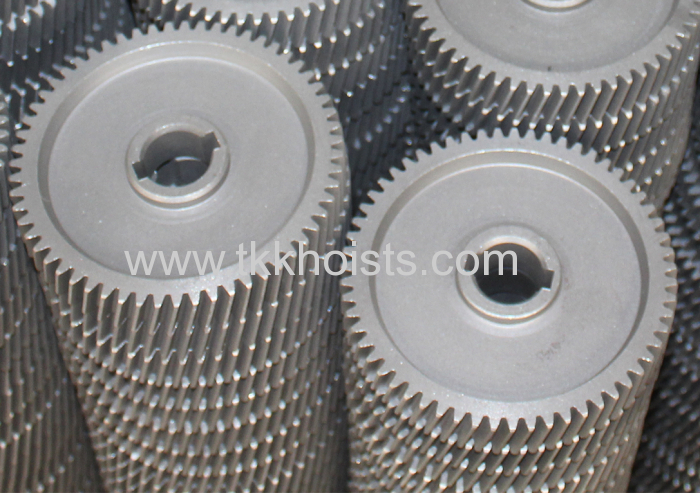 High precision heat treat helical gear reducer box, reliable and low noise.

Main Specifications and parameter:
Model Number

PA200

PA250

PA300

PA400

PA500

PA600

PA800

PA1000

PA1200

Capacity (kg)

100/200

125/250

150/300

200/400

250/500

300/600

400/800

500/1000

600/1200

Input power (w)

480

510

600

950

1020

1200

1300

1600

1750

Lifting speed (m/min)

5/10

5/10

5/10

5/10

5/10

5/10

4/8

4/8

4/8

Lifting height (m)

6/12

6/12

6/12

6/12

6/12

6/12

6/12

6/12

6/12

Rated volt (v)

110/220 V 50/60 Hz

Moving speed(m/min)

20

Qty/CTN (pcs)

2

2

2

2

2

2

2

1

1

Packing size (mm)

38×32×25

45×34×27

54×25×32

Shipping weight

22.5

23

23.5

33

33.5

35

38

32

33
Product European Standard CE GS Certificate: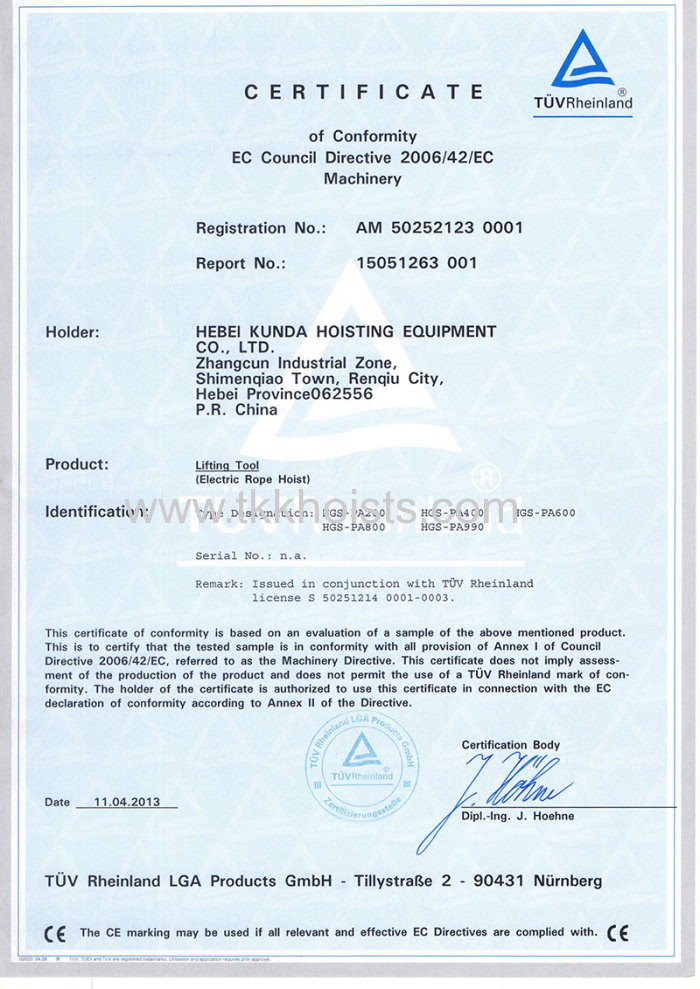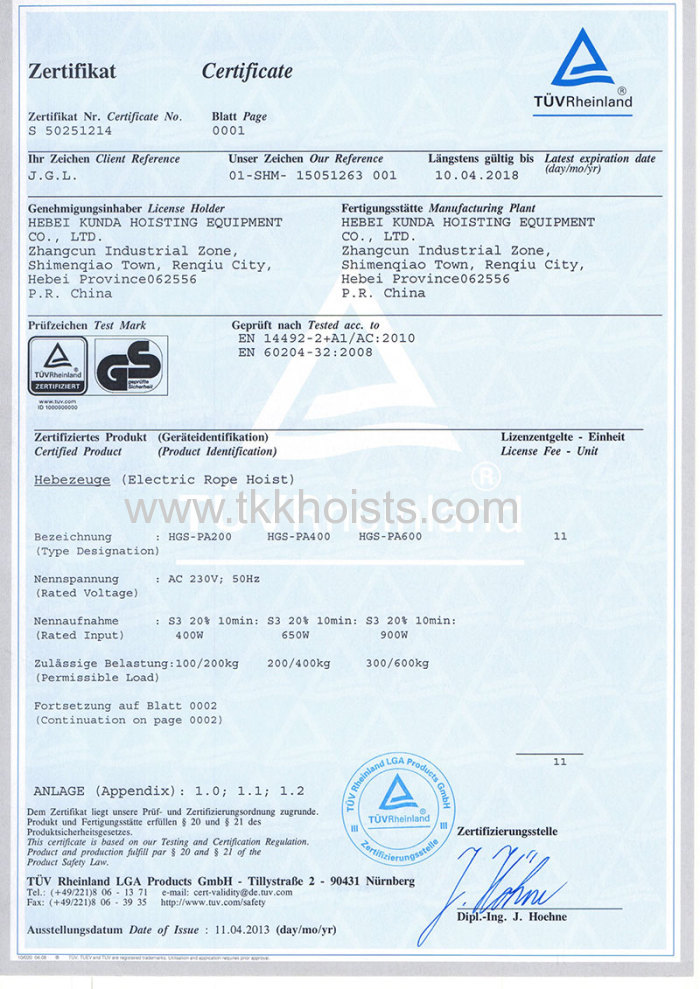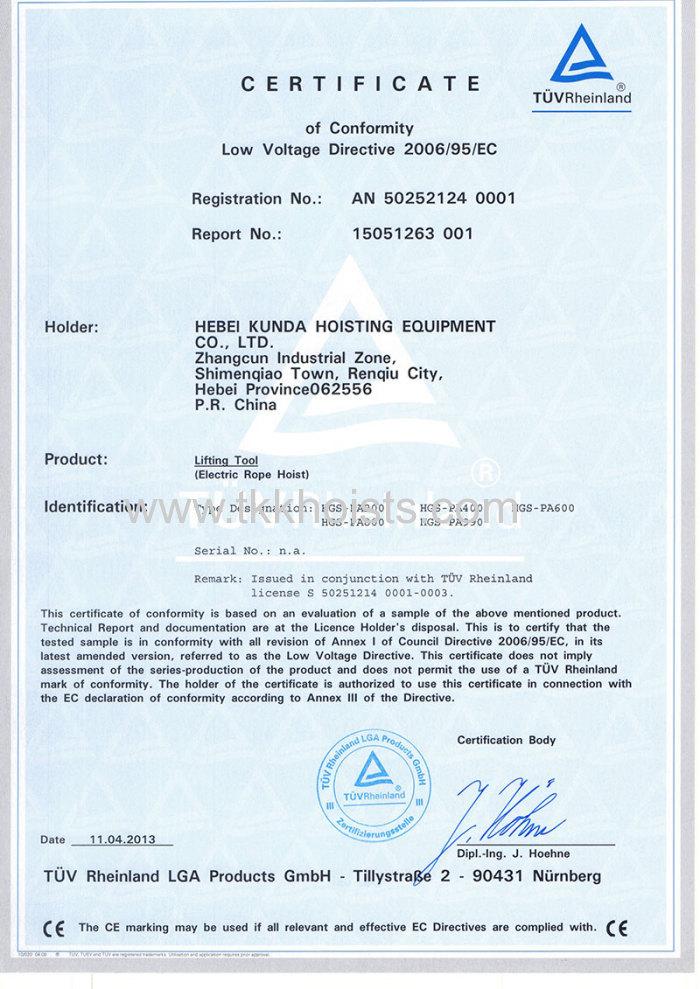 Mini Electric Hoist Packing Details: