Game Features: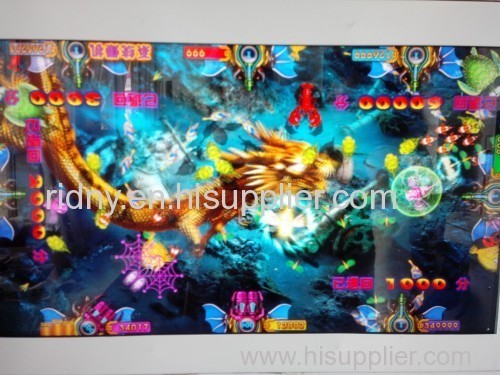 Lightning chain
Player have chance to open Lightning Chain mini game when he catch a fish with lighting cycle. The Lightning chain can catch fishes automatically till the Lightning chain finished.
Cyclone Fish
Can catch the same kind of fishes of Cyclone Fish which appeared in the screen once player catch a Cyclone Fish.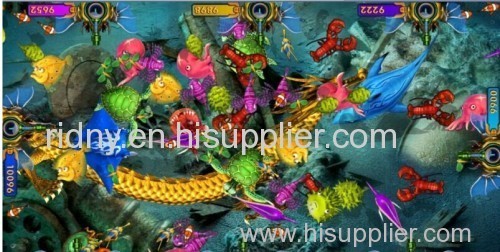 Fish Group
There are many fishes groups during the game.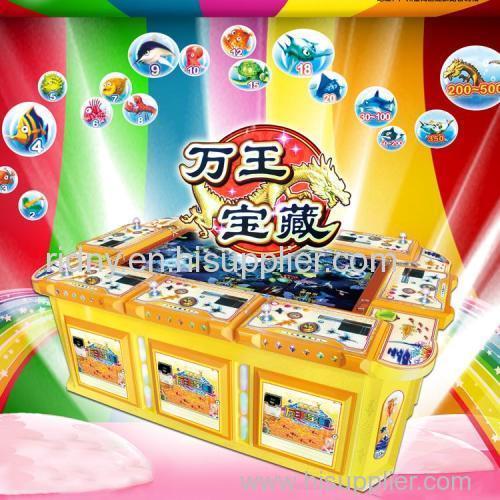 Super Shark
Kill super shark will get randomly credits.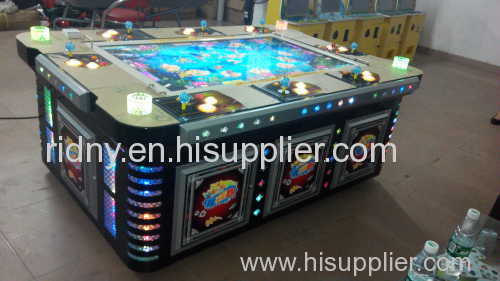 Bomb Crab
Can catch all fishes which in the area of Bomb once player catch a Bomb Crab.
What is fishing game machine?
Fishing game machine is a hot sale game in the world.In it you can see many sea-maids.
4/6/8/10 players are acceptable at the same time,so you can enjoy youself.
55 inch A-level LCD display with big table-board or two big table-board ,more space, more fun!
With different scenes changed,countless fish rush out with more big prizes, which will make players extremely exciting!
Add bullet rebound function help you catch more fish.


Play instruction

1.Put the coins into the machine.
2.Press the start button, swirl the joystick, press fire buttom to catching fish.
3.You can change the grade of the power, the highest grade can be up to 1000.
4.After you win, the machine will return the coins or lottery as the score.
5.Popular game can let you fastly earn much money.


Where to install fishing game machine?

1.Best opeaning places:(heavy flowing customers)at the city square,shopping mall,super market,zoo,station,theme park,pedestrian street, tourist attraction,dock and so on.you can even set the cinema in a truck.
2.Target customers: all range especially young people,tourist,shopper except heart disease and hypertension disease.
3.Cooperate with shops: You can cooperate with some shops and when the customers buy enough amount of the goods, the shops will offer some tickets of the 5d movies for free, you can give some discount to the shops
4.Truck fishing game machine: you can set the game machine on a truck so you can show the game machine to the customers around the country.
5.Amusement park: Like amusement rider, playgrounds for kids, ect.
Guarantee and after sale sevice:
1. Free lifetime warranty.
2.Feed back the marketing information to the buyers.
3.Follow up buyers regularly.
4.Provide all sorts of consultation. Based on rich experiences and strategic relations with buyers.
Mobile phone:13660706095 Anita Email: anita@ridny.com 75020667@qq.com