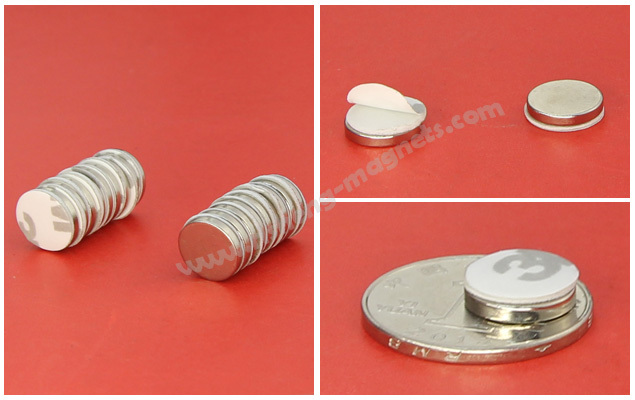 Description:
Material Neodymium magnet.
Grade N35.
Shape Disc.
Dimension D12 x 2mm.
Tolerance +/-0.1mm.
Magnetization Direction Axially magnetized (N and S poles on two flat ends).
Surface Coating Ni-Cu-Ni coating.
Finish 3M white foam adhesive.
Weight 0.0017 kg.
Pull Force 2.82 lbs.
Surface Field 1,913 Gauss.
Maximum Working Temperature 80℃
Brmax 12,200 Gauss.
BHmax 36 MGOe.
1) These are our standard D12 x 2mm Disc Neodymium Magnets, but are pre-applied with high quality 3M White Foam adhesive on one side.
2) Plated with a three-layers coating Nickel-Copper-Nickel, the block magnet is with excellent corrosion resistence and also a very smooth surface.
3) The high quality 3M white foam adhesive comes with a handy tab, which enable you to remove the peel off paper much easier. More important, with this white foam adhesive, the adhesive magnets are ideal for bonding onto an uneven surface!