1, TORER features
1),TORER good-looking appearance, fully function, high output power;
2),Adopting brushless motor, low energy consumption, long service life and stable running;
3),Controller and motor are positioned outside the belt, easy to install and adjust;
4),Controller and power device must be installed on the left of the beam;
5),TORER easy to install,low noise,apply to office block,storefront,bank,workshop,restaurant, hotel, shopping center, laboratory etc. Maximum guarantee people walk and freight is unimpeded.
Technical parameters



Single-leaf

Double-leaf

Max. door weight

1×200kg

2×180kg

Door width

700mm~1200mm

650mm~1200mm

Opening speed

150mm/s~600mm/s

Closing speed

150mm/s~600mm/s

Opening time

1s~15s

Power Voltage

AC 220V 50HZ

Work environment

-20℃~50℃

Working programme

Opening signal_Open the door_Creep_keep opening_closed automatically_Creep_close the door
2, TORER function description
1. Program have considered the door weight, the doors won't collide when randomly setting.
2. The value of random adjustable parameter is set to minimum, the door still can open and close freely;
3. In the safety zone, resistance is minimum, when door opens / close in the security zone, people will not be pinched.
4 Immediate rebound when encountering resistance, and pass through with low speed next time.
5. If two consecutive encountering resistance, the door will pause, until get a opening signal, then the door opens.
6. When the door is in a static state, after you change the doors position, the doors won't collide if there is opening signal again.
7. When the door is in open or closed state, if there is the external force, the motor has an immediate reaction force, if external force withdrawals
In addition, motor recovers to normal state (the size of the motor reaction force is determined by the external force)
8. In learning process, the buzzer will sound, to alarm the user not touch the doors, to avoid pinched.
After the learning process is finished, the buzzer will stop sounding.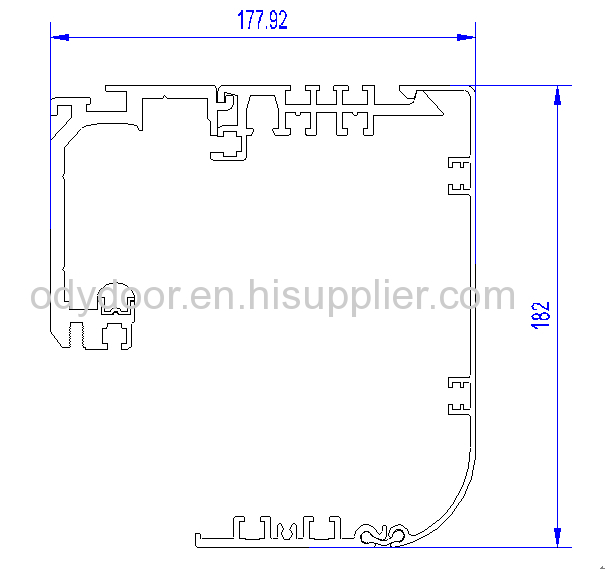 Motor
Contorller